When the final credits rolled on last night's Oscars, it marked the two year betrayal anniversary of The 2015 Oscar Nominated Film Carol™. Same as last year's Oscars, before the camera panned up and back to reveal Hollywood's elite mere moments away from being ushered into Illuminati HQ, not one person took to the stage to apologize for this mishandling. Put into perspective, in 2006, the Taylor Swift of movies – Crash – won Best Picture, Best Screenplay, and Best Director. I ask you: who will be our Kanye?
Until our savior comes, we mourn. We repent. We remember for those who won't. And walk in the metaphorical desert – for thirty days straight.
Yes, ten days shy of the same caliber of sacrifice Jesus Christ himself once made, I will be posting about The 2015 Oscar Nominated Film Carol™ for the next month, starting today, rain or shine, weekday or weekend.
You might be thinking that this seems unwise; that it's teetering on bad/tired/unfunny. Also, aren't I the person who watched Carol on loop for an entire day when it dropped on Netflix, and don't I have any shame? Integrity? And basically my answer to you is no and no. ALL MY FRIENDS ARE DEAD / PUSH ME TO THE EDGE.
The amount of times I've incorporated Carol here on Autostraddle amounts to roughly 8% of my posts, which is an incredible commitment to a brand, and so to kick off this momentous endeavor (and as further proof of my credentials) I'll list every reference ranked by dearest.
---
12. Spitballin' Carol Halloween costume ideas that subvert the heteronormative patriarchy 
For this year and the next.
---
11. Calling out Netflix for getting National Girlfriend Day wrong
Another misstep by the world's biggest streaming service.
---
10. Cosplaying AS Carol for a trip to Target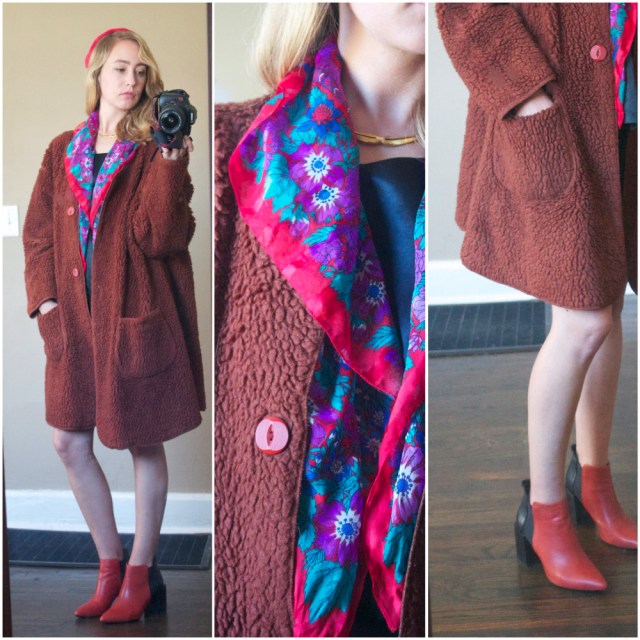 What do you do on Sundays?
---
9. Adding Carol to the imaginary lesbian Christmas film collection
First post coming in real hot!
---
8. Suggesting food and drink ideas for when you, too, would participate in the Carol Netflix Blackout
"Tie one on" as they say.
---
7. Including a Carol-themed valentine in our valentines for queer women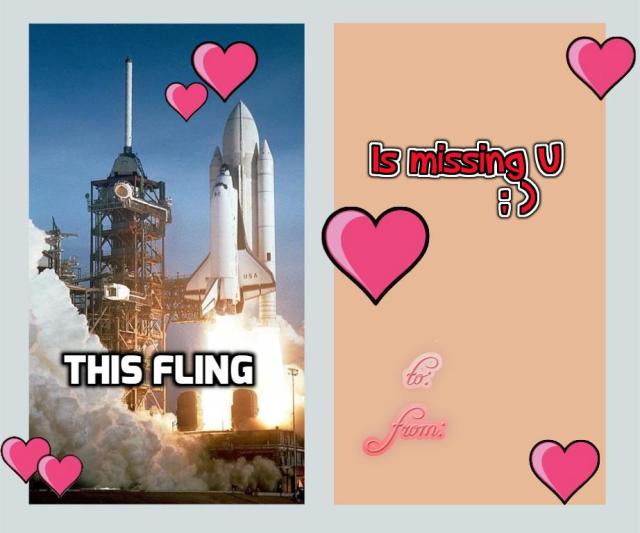 Shout out to my Carolheads who showed up in the comments.
---
6. Watching Carol on loop for an entire day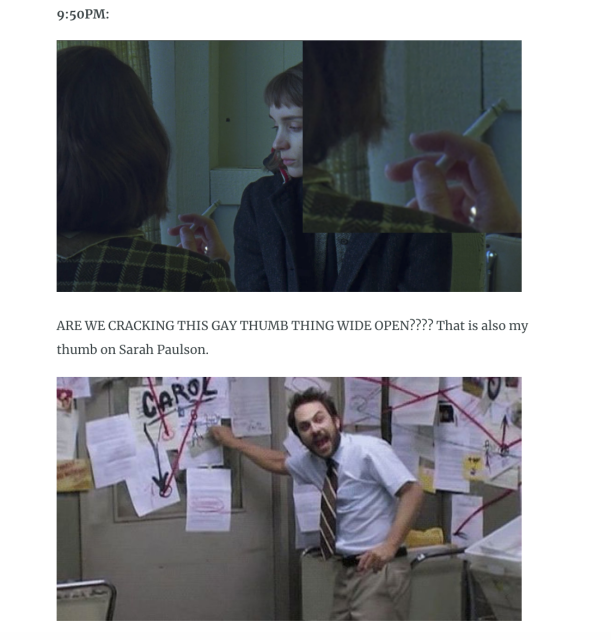 A sobering day.
---
5. Brainstorming titles for a Carol sequel with Heather
We have fun here.
---
4. Making a horror trailer cut of Carol
The best part of making this trailer was receiving feedback on Twitter from Rooney Mara's stand-in on Carol who 1) called her "Ms. Mara", 2) said this was the running joke on set, and 3) threw shade at one of the stars as masterfully as Carol would.
---
3. Tracking the seven stages of watching Carol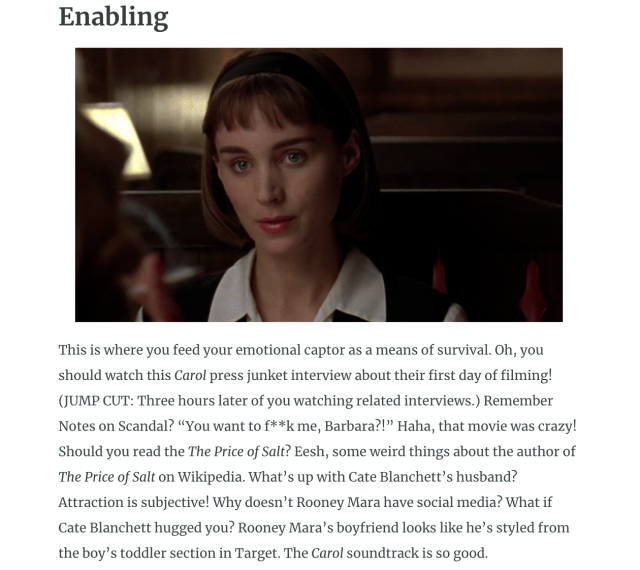 Love 2 spiral online.
---
2. Ranking Carol's best pickup lines in Carol
Carol Aird: the best to ever do it.
---
1. Honoring Heather Hogan's legendary Twitter thread about an in-flight fight with a man who was upset she was watching Carol, aka "homosexual pornography"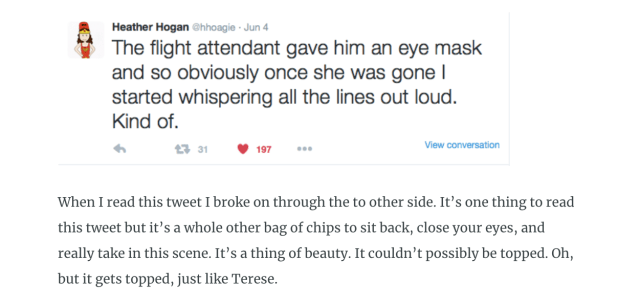 Never forget. Ever.