I learned how to code before I learned how to lesbian. I feel like I've figured out how to lesbian, yet some days I feel like I still don't know how to code.
Being a junior developer (a programmer who is just starting out in the development industry) can be overwhelming. New things to learn are always popping up, demanding that you learn them or risk becoming irrelevant.
<!– RT for queer coder visibility –>
Question for queer devs: which is/was more bewildering for you?

— Dera Luce (@DeraLuce) January 31, 2018
I polled queer programmers on Twitter to see what they think is more bewildering: being a junior dev or being a baby gay. It was a close race. "Being a baby gay" was in the lead for most of the polling period, but "being a junior dev" ultimately won.
Being a coding newbie can be difficult. Figuring yourself out all over again when you come out can be difficult. Here are eight ways being a junior dev is like being a baby gay.
1. You'll feel like an imposter
So you just set up your own web server and are using it to host a fully functional website that you coded yourself? Awesome, how are you feeling?
"I'm feeling guilty because I couldn't have done it without googling; ergo, I must not be a real developer."
Nonsense! The reason the internet has so many answers is because lots of other programmers have the same questions you do. If you're a junior dev who's struggling with the endless tools, languages, and frameworks, here's an essay I read this week that might make you feel better.
Also, it's fine if you've never kissed a girl. It's okay if you had crushes on guys growing up (and if you still do). You're allowed to go to your school's Pride Alliance meeting or change your settings on dating apps. You don't have to chop your hair off if you don't want to. You are not a fraud.
2. All your friends move to San Francisco or Seattle
I would need more than two hands to count the number of friends that are queer, in tech, or both who have moved to the West Coast in the past year. San Francisco and Seattle are especially attractive to my queer and techy friends.
I'm from the West Coast myself, so I understand the attraction, but we can't all live on North America's west coast. The sheer power of that many cute queers in one place would probably reverse the earth's magnetic poles or something.
3. Patches are important
In programmer terms, a patch is a piece of software that is released to fix or improve the code in an executable program.
In baby gay terms, a patch is a piece of fabric that is attached to bags or clothing (preferably denim vests) to signal one's membership in the LGBT League.
Either way, you're gonna want to make sure you have the latest ones.
4. Forums are your friend
Got questions about Git, sticky footers, or SSL certificates? It's likely your question has already been discussed many times on forums such as Stack Exchange, Reddit, and Google Groups. Slack groups and Facebook groups can also be good places to get your questions answered.
Got questions about coming out, "alternative lifestyle haircuts," or whether you should tell your straight best friend you have feelings for her? Search old posts on /r/actuallesbians, or post your own question. It's also a good place to gush about your firsts and have people celebrate with you. Check out these sexy stock photos of bullying while you're there.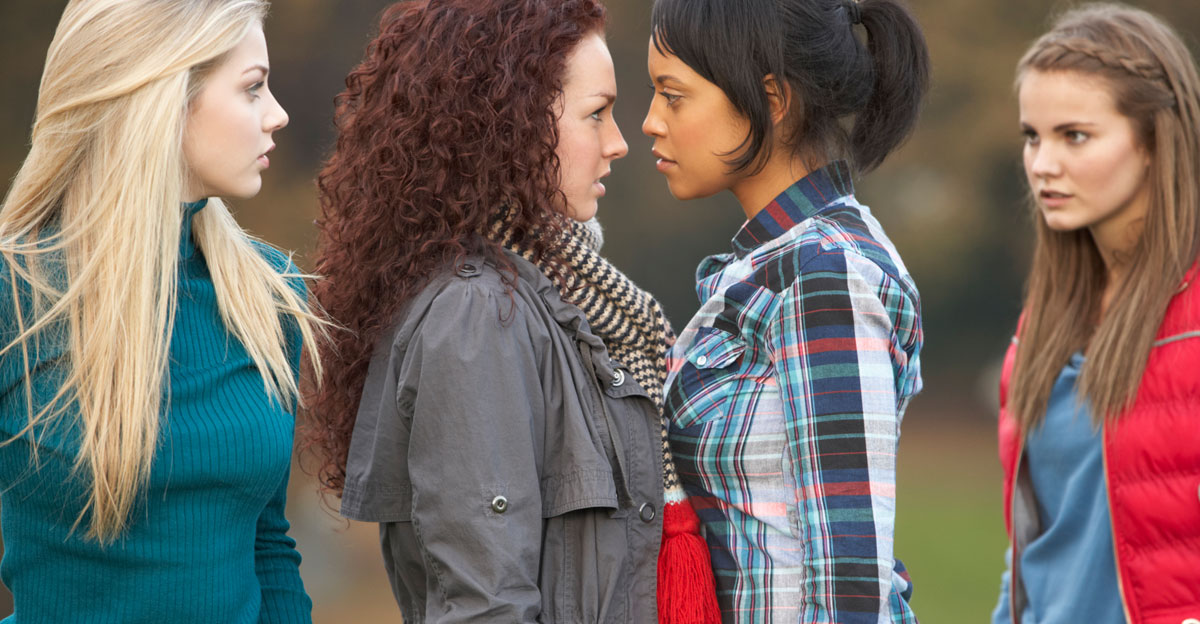 5. No one gets what you do.
Sure, you feel like you don't know what you're doing. But other people don't know what you're doing even more. If we are to believe Hollywood, a programmer's duties consist of hitting a few keys on a keyboard and saying, "I've hacked into the mainframe."
That's not how it works. That's not how any of this works!
If you're coming out to your family, be prepared for someone to cry about how they'll never get to see you have children. Not only do people not understand how lesbians have sex, but they also don't understand that it's possible for lesbians to have kids.
6. Your dating pool is smaller
Apparently there's a saying among women who date in Silicon Valley: "The odds are good, but the goods are odd." Translation: There are a lot of single men in Silicon Valley (or "Man Jose," as some call it) but they're socially awkward or think they're the next big thing. I'm a freelancer living in St. Louis, so I have not experienced this. Freelancers and remote workers have their own issues, however, because they spend a lot of time alone.
Lesbians have a small dating pool by nature of being in the minority. You'll probably end up dating your ex's friends or your friend's exes.
7. Unicorns
A unicorn developer is someone who is skilled in several fields. They know all the popular programming languages, they're good at design, and maybe they're data scientists too, just to make it interesting. The demand for unicorns is high, and so are the standards. I once saw a job posting that required 15 years of experience with a programming language that is only 10 years old.
Unicorns are in high demand on dating apps as well. This kind of unicorn wants to join a couple for a threesome. Now that I think of it, this unicorn is also in high demand in the tech industry.
8. Nobody told you it was an option growing up
Even though the first computer programmer was a woman and black women took us to the moon, programming is often thought of as a man's job.
It's likely you never had the opportunity to learn how to code growing up. Maybe you didn't have anyone to push a robot or a Raspberry Pi into your hand as a kid.
The love stories you saw on TV were about heterosexual relationships. "The gays" are only mentioned in negative contexts.
When you finally discover the joys of software and sapphism, you ask, "Why didn't anyone tell me sooner that this was possible?"
"Sorry," straight people say with a shrug. "We didn't think you'd be interested."
9. You have to learn the lingo
Let's play a game. Choose whether each of the following words is programmer jargon or a lesbian sex term: front-end, grunt, responsive, waterfall, back-end, agile, master, putty, bootstrap, raw socket
Answer: It was a trick question. It's all programmer jargon related to web development.
The queer community has its own terminology, and new words are always being added to the vocabulary list. 2017 gave us Mommi and Babadook. Who knows what 20gayteen will bring?