There are some movies for which you start the grieving process not even halfway through your first viewing. Carol is one of those movies. If that sounds like it belongs in a prompter at an awards show, it's because it did, on Sunday night, at the Golden Globes, where it was largely and wrongfully ignored.
But what's been most telling about Carol isn't its significant nominations despite making only $7 million at the box office since November of last year, the critical praise it's garnered, or that it's created such a space for itself among straight audiences — it's the viewer reaction pattern that's developed since the film's opening. Here's how people are coping with the loss of Carol once it's over.
---
Leveling Up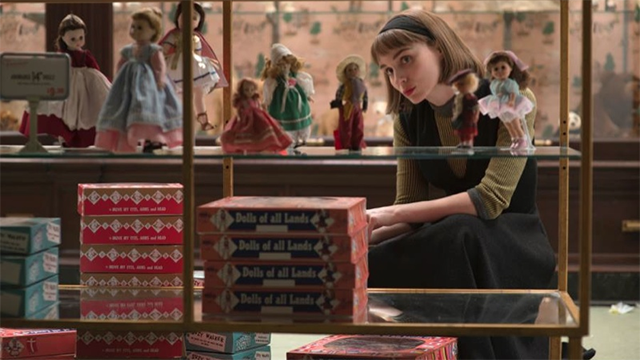 Throughout the movie you are unknowingly on an ascent. Perhaps you felt a slight rocking of the platform when Cate Blanchett as Carol growls into the phone asking Therese to ask her, or at Therese's face with the tug of that nightgown, but it's not until the movie ends do you realize how high you've climbed. This place, you've been here before. It's spacious and beautiful. Why do you feel so small? The ocean's like that too you remember. For now you'd like to live in this place.
Implosion
Also known as "spiraling", this is the emotional comedown. Like drugs, your serotonin levels have been depleted and possibly you're dehydrated. You've witnessed for maybe the first time in your life a realistic portrayal of all of those times your heart has screamed until it got short of breath and girl you are reeeeeeeling. Implosion often presents the first time you're confronted with an everyday reality. Maybe on your way home from the movie a commercial that's like three times louder than the other commercials comes on and breaks your train of thought so abruptly that you scream, "OH MY GOD,wp_postsor maybe the next day you're trying to pay a bill online but you keep getting locked out. Either way, take heed.
Enabling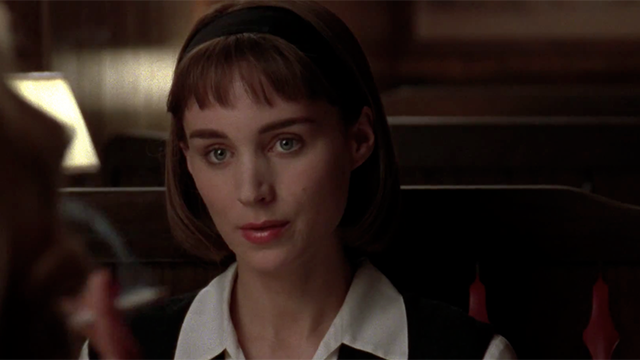 This is where you feed your emotional captor as a means of survival. Oh, you should watch this Carol press junket interview about their first day of filming! (JUMP CUT: Three hours later of you watching related interviews.) Remember Notes on Scandal? "You want to f**k me, Barbara?!wp_postsHaha, that movie was crazy! Should you read the The Price of Salt? Eesh, some weird things about the author of The Price of Salt on Wikipedia. What's up with Cate Blanchett's husband? Attraction is subjective! Why doesn't Rooney Mara have social media? What if Cate Blanchett hugged you? Rooney Mara's boyfriend looks like he's styled from the boy's toddler section in Target. The Carol soundtrack is so good.
Outreach
Soon enough, your engagement with the movie becomes too isolated and finding an outlet for your thoughts about Carol is necessary. Whether it's posting an image you found on tumblr, liking a tweet that just says "carol", or texting with friends you haven't heard from in awhile, you'll need to unpack. You'll ask them the questions you've been asking yourself, like who do you think really initiated that night on New Year's Eve — Carol or Therese? Therese when she insists on the presidential suite at the check in counter, or Carol when she asks Therese to smell her neck even though they had on the same perfume? Or, everyone you know either saw Carol like a month ago and are no longer in the same headspace or they haven't seen it yet. Sorry!
Speculation
Left again to your own devices, you'll have to come up with new ways to indulge. Obviously, the "everybody's gaywp_postsgame is great for this. Sure, this is a movie and Cate Blanchett and Rooney Mara are not together, but like, what if it were? The closest you've ever come to looking at one of your co-workers like this is when they brought in doughnuts for everybody. Also Rooney Mara has been in three movies where her character sleeps with women (The Girl with the Dragon Tattoo, Side Effects, Carol), and those are the only movies you've seen of hers. No way that could be a coincidence!
Visualization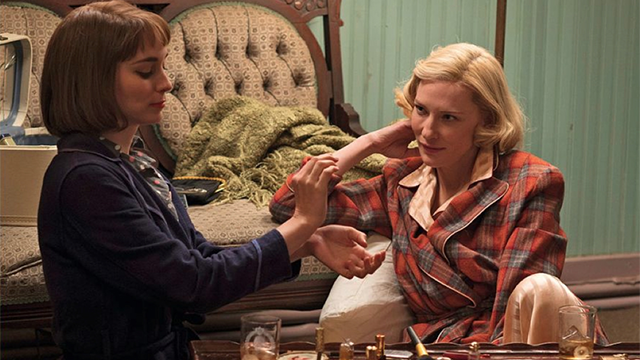 With the passing of time comes some clarity. You're able to distance yourself from the scrambled intensity you felt since your first viewing, and can now think of the movie and its characters as concepts you can incorporate into your life. How Cate Blanchett as Carol is both casual and wild reckless in her propositions to Therese like, "I found the most wonderful dry cleaner since we last spoke, I thought you might want to use them for your dress when you get married to me.wp_postsOr how direct and vulnerable Therese is in her truth. These ideas seem as decadent as someone suggesting you try on Carol's coats, but what if they looked good on you, too?
Anticipation
All of the stages above are distractions you've created for yourself until you can see the movie again, which you plan to do tomorrow during the day by yourself.