Welcome to What I Wore, a series where I explore fashion as shelter in traditionally heteronormative and patriarchal spaces.
---
Target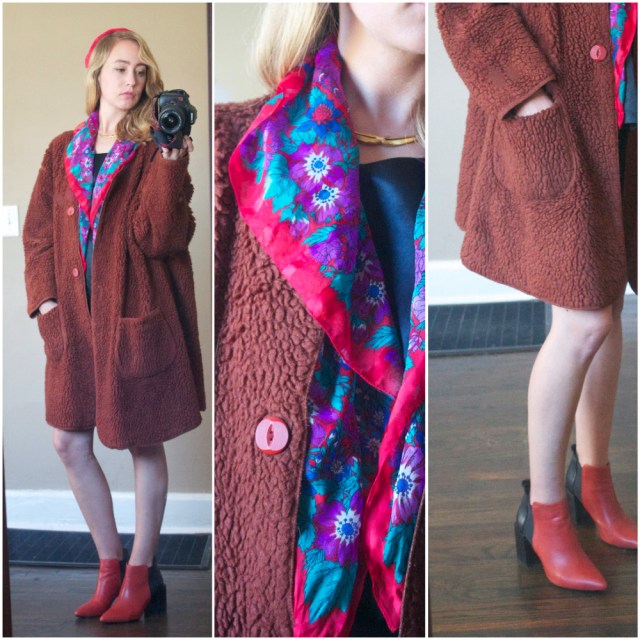 I don't need to tell you the deal with straight women and Target. It's sacred. Target's women's hat section in particular is a fascinating look into the psyche of a straight woman. I love to browse that section like I'm in a museum and really investigate each piece. Hmm, so that's the bill. Wonderful. I love culture!
In the 2015 film, Carol – a film that's been mentioned an acceptable amount of times by me, in fact, there's not even a call for concern about the amount of times I've mentioned it – a straight woman sees a woman in a store and immediately becomes much less straight. Hoping to inspire the same kind of retail awakening, I decided to do a test run for my Carol Aird Halloween costume.
I mean, it could have been that I looked like I'd just gotten done with a women's luncheon at the governor's mansion in the middle of the day at Target's Photo Center, but I did get a considerable amount of those once-overs straight women give that's a combination of like "What is she wearing?" and checking you out.
Success rate: 5/5
---
Doctor's Visit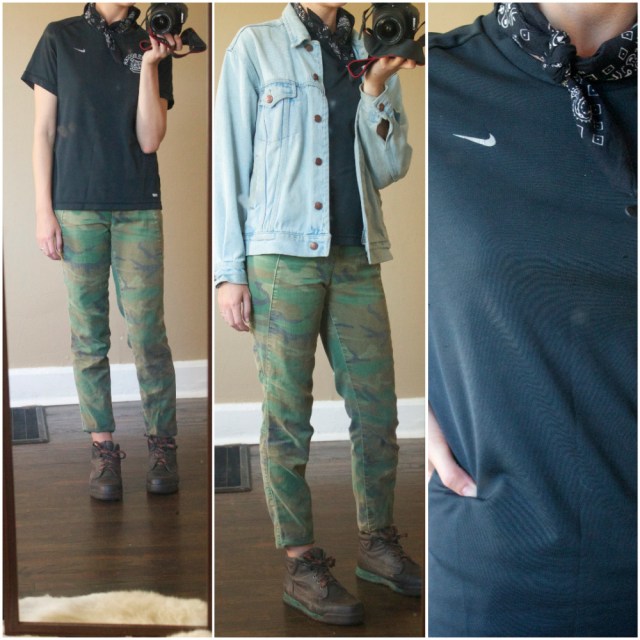 I used to delight in thinking up new answers to nurses' intake questions about my history with birth control, but at this point I've run out of things to say. I'm tired, too. Please let's get this over with, and what's with the three question follow-up as to why I don't use birth control? This time I wanted my outfit to speak for me, and I wanted it to say: I'm gay thanks for listening.
I needed an outfit that would alert even the most persistent nurse, so I went with a mixture of things straight people associate with gay women – being outdoorsy and sporty. Camouflage pants and straight up a sport jersey. Hiking boots, a jean jacket, and a bandana with no real purpose. HEAR ME.
They did not hear me.
Success Rate: 1/5
---
Tire Shop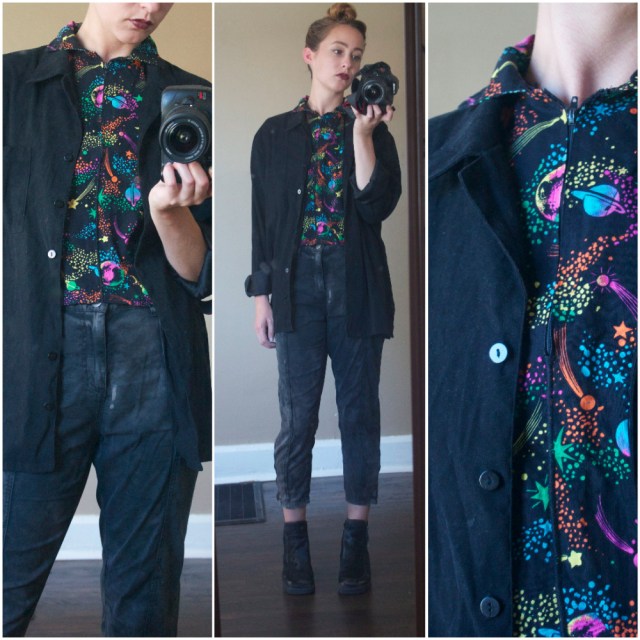 You're probably assuming I just hang out at the tire shop. I don't, but it would be a fair assumption. I did a little half and half last time I got new tires, because that's definitely something you want to hope for the best with – tires.
I knew I was going to be entering an environment with the potential for condescension, and most likely with a man, so I needed an outfit that was going to absorb everything around it so that it would never be heard from again. Like a black hole.
Black in all shades, in different textures, and with different cuts. Plus an actual outer space shirt for good measure. Could have been that I was being read as an angsty teenage witch – maybe the same kind of angsty teenage witch that terrifies his home life – but the attendant had as little contact with me as he could.
Success rate: 5/5