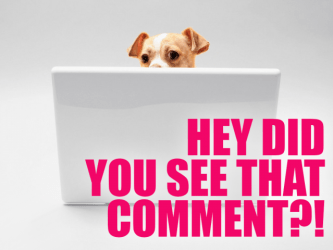 Good day, space travelers!
If you haven't heard the news (apparently some other former Disney channel star is dominating the news cycle this week), Demi Lovato will be appearing in Glee this season as Santana's girlfriend. I think this means Ryan Murphy wants to go steady with us again or something. Speaking of television, Kate finished up her epic recap-a-thon of Orange Is The New Black this week and The Mighty Morphin Power Rangers turned 20 years old. Meanwhile, our lust for Alex and Pink Ranger is infinite.
Also this week, Carmen interviewed Ali Liebegott for Idol Worship and Marni talked about attending the mind-blowing Butch Voices conference. This week's Get Baked recipes couldn't be more diverse and delicious – Pear Polenta Tart, Peanut Butter Noodles and Kristen's meat cake (you read that right), anyone?
Robin is hosting an A-Camp prep event in LA on September 8th and all A-campers and wannabe A-campers are invited! And good news, there is still space available for October A-Camp and trust us, you belong there.
---
On Team Pick: "Dad Bingo," A Bingo Game Invented By Rachel For Her Dad's Upcoming Visit:
The Active Listener Award to Emily Leticia: 


The Worst Kind Of Tea Award to eggks:

The And That's A Bingo! Award to Leigh:
On Orange Is The New Black Recap Episode 113: Holy Lesbian Spit Chain Batman!:
The Those Eyebrows Award to Charlotte and gwennypie:

The What If Jenny's Doing Time For Her Own Murder? Award to Ria:

On Top Ten Reasons You Belong At A-Camp This October:
The Wise Words Award to Brianne Huntsman:


The Always Listen To Digger Award to Digger and heidi:
On 20 Lessons Learned Through 20 Years Of Mighty Morphin Power Rangers:
The Most Interesting Man Friend On Earth Award to wasteunit:


On Fans of Queer Latina Romance Rejoice: Demi Lovato Joining GLEE As Santana's Girlfriend:
The A Scene From Our Unhealthy Relationship With Ryan Murphy Award to LorelaiFox:

​​
---
See a clever, hilarious or thought provoking comment around this website-ship? Email it to me at: carrie [at] autostraddle [dot] com!