So, it's the final Orange is the New Black recap for season one. How do we feel about that? I know in the time since the show aired on Netflix you and your girlfriend have had time to adopt at least three cats and name them Piper, Alex, and Piper/Alex. You've probably also rewatched the show about five times and started to recite your favorite lines to each other while waiting in line at Whole Foods, or the vegan grocery, or your local co-op. Or maybe you get farm fresh produce delivered to your house by the same bike delivery service that drops off your weed, I don't know. I look forward to your comments critiquing my lack of representation for ALL types of grocery stores, how dare I.
What's going on at the prison? Obviously a Christmas pageant is going on. I was a shepard in my fourth grade Christmas pageant, which just meant I got to wear a fake beard and my dad's bathrobe and carry a gigantic stick. Technically my first venture into drag, now that I think about it.
Anyway, Sophia and Sister Laura Ingalls Wilder are in charge of the auditions. There sure is a lot of talent at this prison. We get an Audition Montage, which everyone knows is standard in any film or television show where any fictional theatre production is being put on. Almost as common as Makeover Outfit Trying On Montage or We Used To Hate Each Other But All These Moments Made Us Slowly Learn to Love Each Other, Specifically The Moment Where You Were Surprisingly Tender With The Small Child Or Animal And Then Looked Over At Me Looking At You Doing The Tender Thing Montage.
The important point you should be taking away from this montage is that Taystee and Cindy should do an album together, and Doggett wants to play the angel. The important thing you should be taking away from this show is that intersectionality is important, and serious life commitments like marriage and murder need a lot of forethought and planning.
Piper runs into Healy and she wants to get a request form to get married. Healy gives her a gigantic nope. Okay, wait. Piper wants to get married. To Larry, obviously, which means that whole ultimatum thing from the last episode ended up with a decision after all. And the decision is to go back to Larry? After going back to Alex after going back to Larry? After going back to Alex? Back and forth, back and forth? Jesus Christ, someone get me a fucking vuvuzela, I feel like I'm watching a fucking soccer game.
As a result of the big bust, Red has gotten kicked out of the kitchen and removed from her position of authority. Mendoza has replaced her, and wants to bring in her own staff. Red is obviously not okay with this, predicts failure, etc. They never would have removed Janeway from her post, I kept telling myself during this scene, and then angrily googled Janeway reaction gifs to post how I feel about this.
Alex wants to talk about the future. Alex wants to have a Pre-Processing Future Processing, which we've all had before. You know, where you want to talk about what you'd name your kids but also discuss why you can't technically be in a monogamous relationship for another 6 years or so because of your belief system and how she's not a vegan yet. Piper's like hey, about that whole future thing, I'm definitely getting married to Larry after all. Which technically I was before I got here, and then I wasn't going to, but now I'm going to, again.
Alex needs her own fucking vuvuzela. And she needs boundaries, which she establishes as basically "stop coming to me with your shit, don't expect anything else from me, why do I keep falling for this bologna truck, etc." Aw, you two kids and your complicated clusterfuck of a relationship. So fun!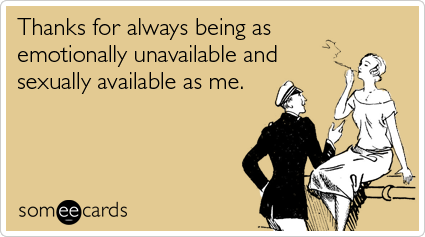 Bennett's just wearing his dad jacket and carrying his dad tote bag in the parking lot but Pornstache wants to talk about how his dreamgirl is doing. Carrying Bennett's fetus in her womb, man, that's how she's doing. Pornstache is already thinking about marriage and babies. Is Pornstache secretly a lesbian on the second date?
Doggett is eating some spicy eggs and plotting murder. Because you know what goes well with spicy eggs? Murder. Doggett needs to kill Piper, and she already got the 'a-okay on the murder front' email from Jesus, so she'll be cleared in the salvation department.
Boo, Nicky, and Morello are working on a Secret Santa list for the family. Alex wants in, but Boo says she and Piper aren't technically part of the family. By the family, they mean The Family, kind of like when the Godfather says you are family. Or when Bette and Tina invite you to their earth baptism ceremony thing, then you are family. Morello reminds them that they are down two members now that Mercy and Tricia are gone. Did you forget that Tricia had left us? I did until that scene, and then I was hit with a tsunami of feelings.
Morello won't share her eggs with Boo because the eggs are incredible. Nicky says they can't tell Red that the food is actually exponentially better with Team Latin@ in the kitchen. Things you learn on the USS Voyager: How to be a good captain, how to negotiate with Klingons. Things you don't learn on the USS Voyager: How to properly prepare eggs.
Piper is brought into Assistant to the Warden's office, where she's supposed to talk about the Larry interview and how to do a little spring cleaning if Larry is asked more about the jail. Piper throws Healy under the bus, asks for her marriage request form, and gets it. My question: is it a fleet of buses, and can Pornstache also be thrown under there too? Let's hope it's not Megabus, though, because we'd need the buses to actually arrive on time.
The guards are going through the prison mail, which I believe is technically allowed? Or not? Like it's not fair, obviously, but I think it's still legally allowed? I'm not sure how prisons work, just like I'm not sure how my left boob is slightly smaller than my right boob. Actually, I WebMD'd it, and I'm going to die.
Anyway, the letter reading reveals that Daya is getting disgusting fanmail from we all know who, and will likely be transferred. And Larry wants to be added to Alex's visitors? Larry wants to visit Alex? Larry wants to visit Alex. What in every corner of hell kind of good is going to come from this? Why do we need to get our lines even more crossed in regards to Piper's vagina? Is her clit some kind of gigantic magnet for unnecessary social drama and people who should never talk to other people about things?
Red is not very happy. She is in her sad place in her sad dorm and she doesn't want to even do Secret Santa because everything is terrible and nothing is okay. Nicky is worried about seeing her prison mom not great, because prison moms should always be great. Like every day is Prison Mother's Day.
Taystee is Piper's new roommate, and she has discovered some fun things in their bunk. For example, a dead rat and a death threat! The note refers to Piper as an Amalekite. For those of you who weren't forced to take Bible Studies as an elective in the sixth grade, an Amalekite were enemies of the Hebrews. If you know how the Old Testament works, you know that basically when you were enemies of the Hebrews, God was gonna smite the shit out of you if the Hebrews didn't do it for him. So. Make of that what you will. Piper wants to tell the officers, which everyone thinks is a bad idea because Doggett is the kind of problem you have to solve yourself.
Red has told Norma and Murphy to sabotage the kitchens, but Mendoza figures them out and tells them she'll kick them out if they start anything.
Piper thinks maybe she can just talk with Doggett. Everyone thinks she is out of her mind. They also think she needs to learn to fight and make sure to get lots of critical hits in her vagina area. I don't buy it. If you want to shut a lady body down, you go for the boob! Ever been punched in a tit before? That crushing pain in your areola and the dense tissue of the breast? Brutal. I'll take dental surgery over titty punches any day.
Bennett tells Daya that Pornstache is in love with her, so obviously the sex they were having must have been the really loving happy good kind. Daya says maybe they could get a pregnancy test and Cesar could help and all manner of ridiculous things could come together via miracle to make this work. Bennett says he can't do this. Now you can't do this, Bennett? By all means, we're already up shit creek minus the paddle, let's just shoot holes in the boat. Kind of like the holes that must have been in your logic when y'all decided not to use a condom.
Pages: 1 2See entire article on one page