Our Senior Editor Rachel has a really complicated relationship with her father. He comes to visit Rachel at least once a year, providing ample opportunity for Rachel to feel awkward and under duress while regaling us with unfortunate tales and tweets and g-chats regarding shit her dad says/does.
In honor of this year's visit, Rachel prepared herself a little game of Dad Bingo, which I felt compelled to share on this website because I am a Serious Journalist.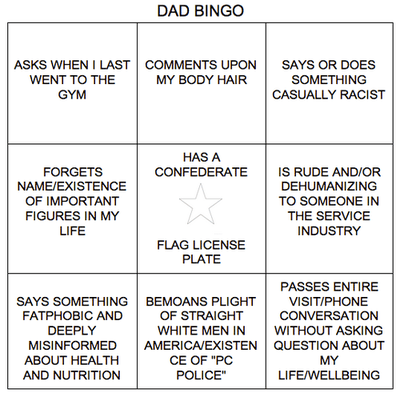 If you're a person lucky (or unlucky, I suppose, depending) enough to have parents who actually visit you in your home, what would be on your Dad and/or Mom and/or Grandparent and/or Other Guardian bingo card?