Do you wanna feel either really old or really young right now? It's the 20th anniversary of the Mighty Morphin Power Rangers premiere today! This was either a show you watched religiously about a ragamuffin group of teens fighting intergalactic evil clad in differing shades of spandex or that show you never watched because a) you weren't born yet or b) you had adult things to do. Much like all afterschool specials, they wanted to teach you about friendship and cooperation in addition to the latest marketing techniques. Even though the show proclaims its own list of values and life lessons the rangers taught and abided by, those of us that did watch those neon ninjas managed to learn something slightly different.
Spellin is for chumps. Just because it was an afterschool program, didn't mean they needed to fuckin teach you anythin. Drop your extra g's.
Always trust random robots. Alpha 5. C-3PO. Kevin. They've all got your back. Robots are here to help, so if you come across an exceedingly befuddled or stressed out mechanical buddy, it means you should follow them without question. Robots never want to kill the human race.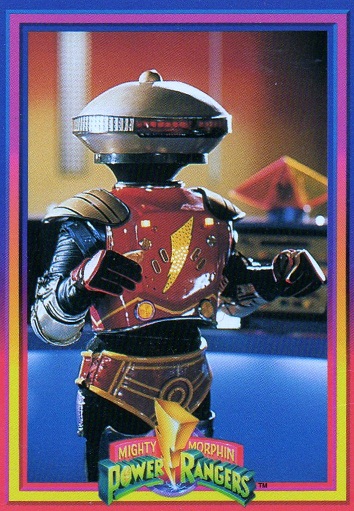 Much like Sailor Moon, teenaged superheros don't have curfews. If you want to be a superhero, you need to have really trusting and/or inattentive parents.
I am terrible at time management. So the Rangers go to school full time, participate in a bajillion extracurriculars, nurture PG romances and fight evil on a regular basis? I think I missed a lesson in Planning class.
Don't be worried by your friends suddenly switching to a monochromatic wardrobe. They're not goths or punks, they're just secret superheroes. (Also pink is girlie. If you hadn't figured that out already, here, have a skirt.)
Be nice to the new kid in town or new kids in general. Because if you don't play nice they may get recruited to the dark side and attempt to vanquish you and everyone you hold dear even though you think they're really dreamy.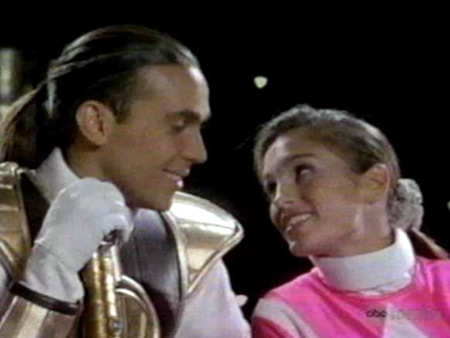 But you can mean to the bullies. As soon as they mock or make fun of you, you get the green light to start mocking their physical appearance.
Spandex is invincible. You can make it a good 2/3 through battle without showing any rips, burns or tears. Unless of course you're in a skyscraper sized tank, in which case your suit will get singed.
Bobble your head to indicate you're talking. If you're ever in a situation where your mouth is covered, your head will naturally shake to prove you're the one speaking.
The moon is constantly above California, regardless of the hour. If you're on the moon waiting to send your evil minions to California, you're in luck! Just beam 'em down and you don't even have to wait to sync up rotations! Faster than Bluetooth.
All strong women need a good cone bra. Rita Repulsa and Madonna. Does the bra make the lady or does the lady make the bra?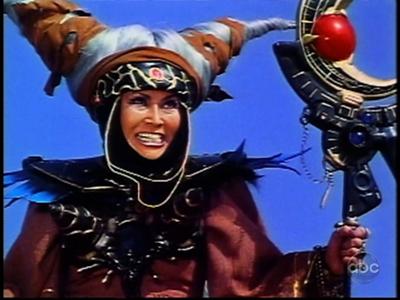 Dubbing is a thing. I was always confused why Rita's mouth would continue moving even when she was done talking. Six year old Kristen just figured she was a weird space person.
Your enemies will always fight you one by one. Enemies are really polite that way.
Battles are a step-by-step game. Even if you have a trump card (ie. turning into a sky-scraper sized robot with a giant sword), it's more important to honor your promise to a floating head (not escalating a battle unless provoked) than winning the war outright. It's kind of like agreeing to not flip the  board during chess.
Physical combat is super easy. Most of your enemies can be taken out with a single blow. And they'll probably throw off sparks as they're going down.
…Unless you're seven. In which case your Yellow Ranger self will inevitably be pinned by your older sibling, resulting in a rug burn that goes all the way up to your neck.
There's strength in numbers. If you're ever put in a dangerous situation, rely on your friends for help. More specifically? Climb on top of them to become more menacing, thus defeating your enemies by being taller. ( This approach has really come in handy when it came to building beeramids.)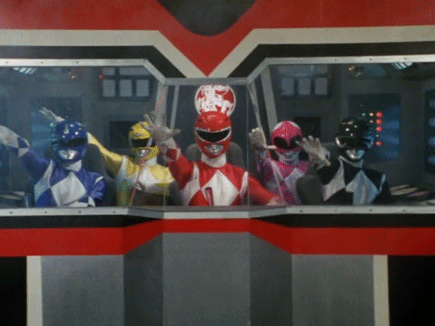 Robotics doesn't have to make sense. Even though the Megazord was made out of five or six distinct Zords, all of the Rangers seemingly piloted from the chest cavity without exiting their vehicles.
California cannot be destroyed. Megazords and giant monsters can duke it in the forest, in the desert or in the middle of downtown Angel Grove and the goddamned city and will be no worse for wear the following episode.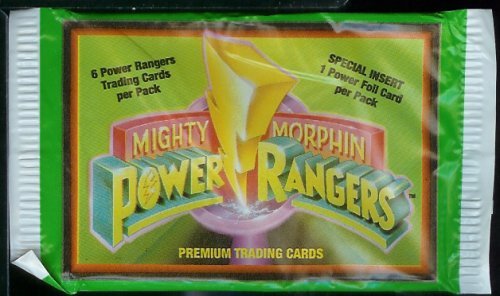 You shouldn't look to the toy store for investment advice. Just because a trading card is marked Premium does not mean it'll ever garner a premium price. Better to wait a year and invest in Beanie Babies.