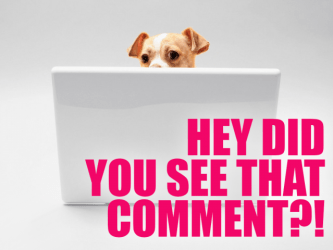 Hello winter melons! Happy Hunger Games!
This week resident Gothip Girl Stef reported the story of Joan Jett getting booted from South Dakota's Thanksgiving parade float. Meanwhile Lizz wants to dress you for Thanksgivukkah and you should probably listen because this holiday mashup won't come along for another 77,798 years. And speaking of mash-ups, have you heard the Autostraddle Family Band's Waterfalls/She Keeps Me Warm?
We also tried to make sense of Kanye's "Bound 2" video and Tiny Pineapple had the worst day ever. Carmen had some thoughts on no longer being broke and Kristen was on the beets beat this week.

---
On Skittle-Infused Vodka: Taste the Rainbow!:
The Sweet Coming Out Story Award to Natalie:


On A-Camp October 2013 Recamp #4: You Look Wonderful Tonight:
The Cutest Ever Award to Poor Atlas:

On 25 Explanations For Why Kanye's "Bound 2" Video Is What It Is:
The Yeeza Frank Award to Kaitlyn:

The Plaiditudes Award to Emily Leticia:

On The Adventures of Tiny Pineapple 104: Worst Flippin' Day Ever Dang It:
The Seeds of Love Award to Lisa:

On 29 Weirdest Pictures From Our Queer Prom:
The Close Enough Award to Monique:

The "That's Just Like, The Rules of Feminism" Award to Emma:

The CaptionBot Award to Amanda Ling: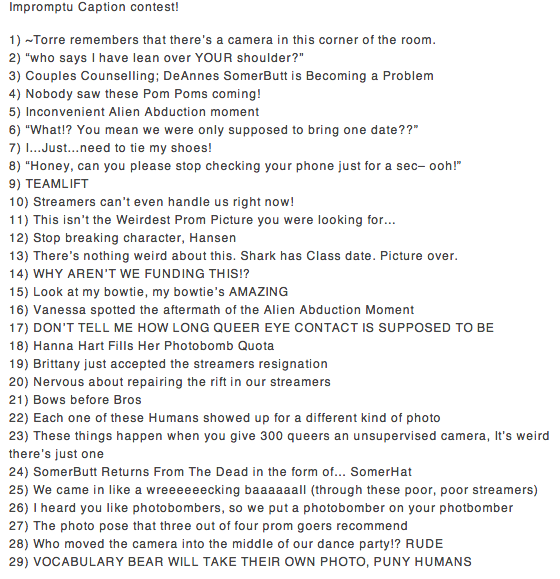 ​​
---
See a clever, hilarious or thought provoking comment around this website-ship? Email it to me at: carrie [at] autostraddle [dot] com!