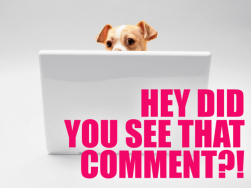 Hi friends! This week I am bursting with love and pride, because two of my favorite Straddlers got married! Caitlin and Chandra, I am so incredibly happy that you found each other! Your bravery, openheartedness and clear delight in each other is an absolute honor to witness every day. (And look how amazingly cute they are together, y'all!) Autostraddle is magic, and so are both of you.❤
This week, Lena Waithe was on the cover of Vanity Fair. 
A.E. posted their very last column as a staff writer for Autostraddle! We love you, A.E.! (Don't worry, you can still see them at camp!)
Riese watched You Me Her, and it's relevant to our interests.
Carmen wrote about The Fosters and their return to what gives the show its heart: the moms!
Vanessa wrote about Allgo, an app that could change the world for people of size.
Join! A+! Already! It's a party in there, and you're invited!
And finally, in a very Miranda move, Cynthia Nixon is running for governor of New York.
And then there were your comments!
---
On 47 Passionate Comments From 100% Straight People On The Daily Mail's "Nobody Is 100% Straight":
The Welcome to Thunderdome Award to dufrau:
And the High Price of Heterosexuality Award to, in order of appearance: thatottergirl, Rous Rose, Carmen SanDiego, Lisa, and Rachel W.!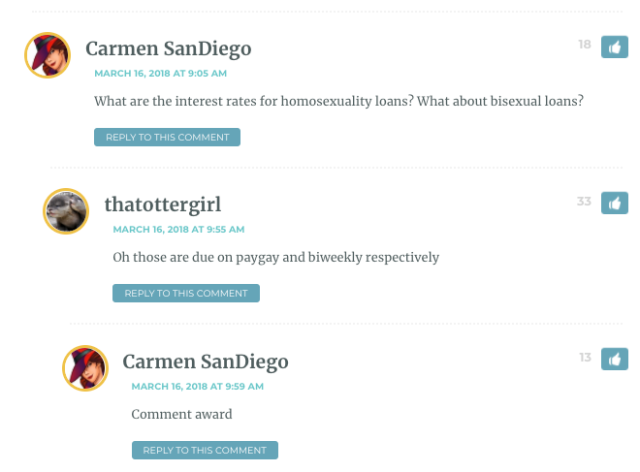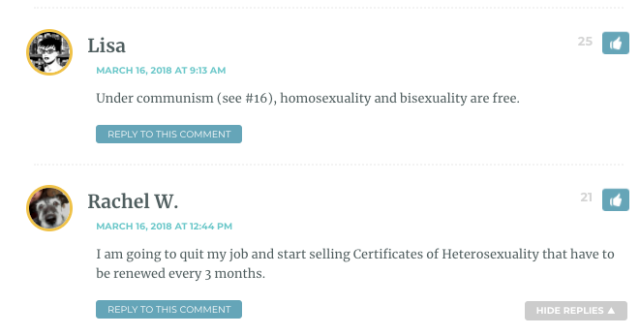 On How About That Study Claiming Bisexual Women More Likely to Be Psychopathic Narcissists, What a Ride:
The Winging It Award to Cleo:

On 30 Days of Carol: Day 15 – I Found Either the Best or Worst Song to Score the Carol Trailer:
The Younger Than 311 Award to Rous Rose: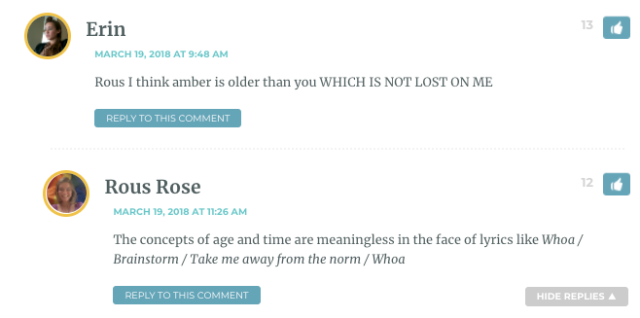 On 30 Days of Carol: Day 16 – Is Carol Mommi or Daddy?
The PG-13 Award to Snaelle: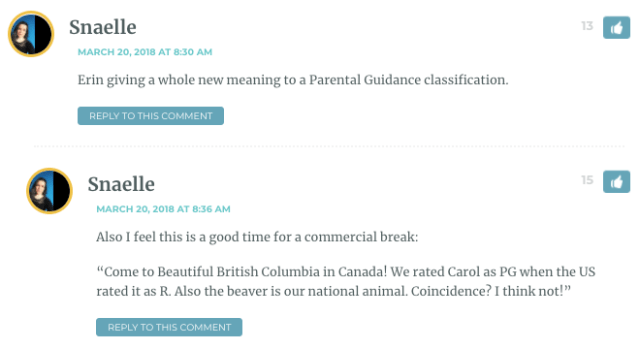 On What If Today Was the Day You Joined A+?
The Seven Year Sitch Award to Kristen:

On No Filter: Cara Delevingne and Paris Jackson Are 100% Watching "Carol" in Bed Together, Sound the Alarm:
The Imagine Award to Michael:
And on 30 Days of Carol: Day 17 – The First Three Pages of Carol: Tokyo Drift:
The Showtime After Hours Award to Erin and Riese:
---
See a funny or amazing comment that needs to be here? E-mail me at queergirlblogs [at] gmail [dot] com!