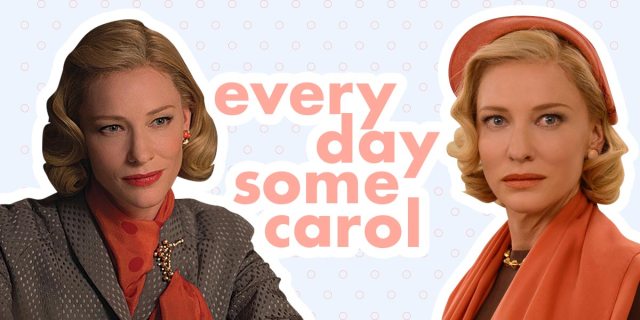 For the most part, I'm a person with a clear mind. It's incredible, really, having little to no thoughts when idle. When I do chores or even sometimes when I'm driving, it's often in dead silence, but not because I'm with my thoughts – it's because I'm content to sit with the nothing. Chilling stuff. I had an ex who would come home and find me in a room without music or a podcast on and was deeply unsettled every time it happened. Not that music's or podcasts' explicit purpose is for distraction, but there is an element of turning it all off.
It's why when thoughts come through without much effort on my end, I take note of them. They are often nonsense, which is maybe the reason I exist in this subdued state – my brain has trained itself to filter out bad or poppycock thoughts, and it just so happens to be all of them. Recently before bed, my brain in a vulnerable state from another exhausting day, one such thought snuck in: "What if you set the Carol trailer to 311's 'Amber'," it thought, to which I thought back, "Lol." (For all of our readers below the age of 25, 311 was an alt-rock-ska-fusion band popular in the 90s, which as you can tell from my assessment of their genre produced some very questionable music.)
"It might be the worst but it might be the best actually?" it continued on. "For sure," I thought back, and then set out to test our theory the next morning. After watching it through while screaming many, many times over, I think it's so the worst that it's the best? It honestly does seem to follow the story with the timing of the lyrics. Confirm or deny in the comments.