"It hasn't even started yet and I already hate it."
-my notes
I'm not gonna lie, I woke up this morning with that unidentified pre-consciousness sick feeling in my stomach — you know the one. What is this mysterious pit? Did I have a bad dream? Did something terrible happen yesterday?  (The ideal answer is that something terrible happened in a bad dream.)
After a quick scan of "the top of my head" I identified that knotted pit in my gut as, in fact, the knowledge that in order to write this recap, I'd have to re-watch what was honestly one of the most ridiculous hours of television I've witnessed in my entire life. And I've seen every episode of The Real L Word Season One. Twice.
This week The Real L Word was like a lunch-time bachelorette party at The Olive Garden with penis-shaped drink stirrers and lots of virgin strawberry daiquiris during which all the lesbians at the table are whacked over the head with a dead fish or a signed copy of Tucker Max's bestselling tome "I Hope They Serve Beer in Hell" and then thrown into a cold lake of Alginate.
Here's the Cliff's Notes version:

We open at Kacy & Cori's sweet hammock of motherly love x2, where the girls are waking up and, of course, talking about sperm.
See, the sperm's here — all hail the mighty sperm — and after setting it on their mantle surrounded by Votive Candles, Cori's gotta go pee on a stick to evaluate her ovulation levels a.k.a. Pregnancy Readiness.
Alas Cori's not ovulating and therefore won't be getting the hot beef/sperm injection today. Kacy's cranking up the adorable by bending over and talking to Cori's barren stomach which probably would prefer a Pop Tart to a baby at this point.

OH DEAR LORD HAVE MERCY. Smack dab in the middle of the Penis Party Episode, we've got a father deathaniversary which, to me (because, as I've likely mentioned before, I too have an annual father deathaniversary, which I'm mentioning again because it takes up the screen-space where I could write about the actual scene therefore giving the illusion of a full recap without me having to attack my feeble emotional resources) is about 75% as much fun as a bikini wax (seriously I really can't talk about this scene or transcribe any dialogue).
So! Romi's gotta spend this depressing holiday on camera, wiping her tears away.  We learn that Romi got married a few years ago to guy from her church who she implies was also gay. They married right before her father got sick so at least he got to walk her down the aisle while she was still legally permitted to do so.
See Romi's got a lot of layers of foundation but also layers of personality traits which are all wrapped tightly around a pretty strong core. Romi's life often isn't what she wants it to be because she doesn't trust people (they always disappoint her) but she doesn't want to be alone and she's quick to fall in love. That's a lot of shit going on.


We return to our Dubious Lovebird Loveshack where Sajdah's preparing heart-shaped waffles, some kind of omelette/frittata situation and, it appears, fresh-squeezed orange juice. What's the occasion, Saj?
Sajdah: "Today's Day 30¹ [of our relationship] and our birthday is January 30 and I'm starting to think 30 might be our number. "
You know, "your number." It's that thing you pick out after you pick out your song.
So it's been 30 entire days and Sajdah, who just learned about masturbation last October and probably still isn't doing it right, is more than ready to butch bottom her way down the river on a raft of Chanel's vaginal fluids so she's pulling out all the stops.
Sajdah presents her Breakfast Spread and — whopeee! — another Anias Nin quality entry in the Magic Journal in which Sajdah waxes poetic about the "ups and downs" of the last 30 days.
This relationship would be more believable if it was set at summer camp. You know how you'd have a camp girlfriend/boyfriend and even though it was just a week, it was like, the most PASSIONATE WEEK OF YOUR LIFE?
Sajdah: "We just got our test results and there's only one way to celebrate a good bill of health, and that's with sex."
I prefer a brisk jog or a three-day bender, but she'll take what she can get here. Probably yesterday she was like "We just got our pizza in 20 minutes or less and there's only one way to celebrate a timely pizza, and that's with sex." And then Marissa was like:

Claire gets to Francine's to see all her stuff's been thrown onto the lawn, which confuses Claire because everything bad that ever happened is Francine's fault so why is Claire being punished for just being honest and wanting things to be nice.
Claire is dressed in a sleeveless pale-green hoodie, flip-flops and cargo capri pants, which makes her look like a Valley Girl who just got voted off the island. But in a good way.
"Francine is a loser," Claire repeats, reminding us all who's boss.
Claire: "She's got dirty now. Like she's taking this to the level of filth in my opinion."
EXCELLENT! JUST AS WE WERE PROMISED BY THIS PROVOCATIVE PROMOTIONAL POSTER!

Back in The Newly Co-Ed Den of Sinful Mixed Messages, Ilene Chaiken has found another way to get penises into this episode vis a vis Whitney, who has heaps of free time because nobody's talking about Sara this episode. Whitney's hatched a plan to help Cori & Kacy get preggers "the natural way." Obviously this involves a penis, which is the Superior Method of Conception.
Whitney: "I was like, is there a strap-on that like, blows a load? Like, I don't know if there is. Cori and Kacy told me that you know, they'd been looking for a tool that could potentially be the inseminator. And they can't find anything! I can't believe we're at a time — it's 2011 — and there is nothing to use for lesbians. Or even if there is, I think we could make a better one."
But of course they need a penis model and think immediately of Whitney's bro/best friend, Caes. He has a "donkey dong" or something. Let's call him! Lesbians and straight men – they can talk about pussy and penises all day! She's certain he'll rise to the challenge HAHAHAH!
Before we get any further into this storyline, let's take a big TIMEOUT. Let me preface by saying I could be totally confused and wrong here, I'm not a gynecologist, maybe I'm missing something but from where I sit —
AHEM.
Jesus fucking Christ on a Cracker, this hijink knocks LA Fashion Week right outta the ballpark. The whole scenario is premised on an asinine pile of half-baked ideas and faulty logic, I'm actually insulted and/or confused that this steaming pile of shitstory is being served to us — three possibilities present themselves:
1. This show is for stupid people
2. The person who makes this show thinks all its viewers are stupid people
3. This show is for men who really need to stick their penis into it
So:
1. In order to squirt sperm out a prosthetic penis "the natural way" (Whitney/Alyssa's specialty, as Alginate is the unsung hero of sex toys), one would first have to insert the sperm inside oneself. Right? So riddle me that, Batman.
OR one would have to find some kind of fantastic technological contraption to somehow make this happen somewhere between the head of the dildo and the wearer.
1a. Therefore, they need some kind of Inventor or Technological Person to figure this out, NOT a special effects team. That's a different straight guy:
2. Let's say that such a squirt is somehow possible, because I mean, Who Killed Jenny, am I right? We've got no idea where the jizz is gestating so in the interest of cutting to the chase, this product does, more or less, already exist!
2a. The Pee-Cock is one of many prosthetic devices intended for usage by trans guys or I guess anyone who wants to be able to pee standing up. I believe Max ordered one in the mail at some point? There's lots of these but most of them aren't suitable for sex but again, we're already in the wilds of improbability, what's another mile. There's heaps of additional marvelous technological advancements on this website.
(Ilene I know you get hives just thinking about trans people and you practically ran a one-woman pro-transphobia campaign with your little teevee show, but just do me a solid, mmk?)
2b. Why would you need a REAL LIVE MAN'S PENIS to be your mold? It's not Ancient Egypt, we have science now, shit does not need to get that complicated. Here. Here's your model:
TA-DA!
3. If "pressing a button" is satisfactory to Kacy, then why not use a syringe to perform an at-home insemination?
4. If we acknowledge the inherent impossibility of The Sperm actually coming out of Kacy's strap-on as the sperm is not inside Kacy, then we must conclude that this object is meant to be handled independently of the vadge area. So she'd just be using it like a standalone dildo, more or less, which only qualifies as 'the natural way' if you think everything in life has to involve a penis. WHICH APPARENTLY THIS EPISODE DOES.


ETA 6.14.2011: My purpose here is to comment on the story and characters presented to us by the show creators, not the actual lives behind them (which are none of my business/interest), but, if you're interested in the ACTUAL Real-Life circumstances surrounding this creation rather than the sort of confusing crafts anatomy show presented to us on-screen, Real-For-Reals-Real Alyssa has shared the following:
+ She could not mold a dildo because that is copyright infringement.
+ She and Whitney "worked very closely with he advice of several fertility doctors to make sure I was designing something safe and potentially effective."
+ She and Whitney did extensive research and found nothing designed for this purpose.
+ "There are several clients of ours that were really enthusiastic and hopeful that we could possibly create something they could maybe try using at home if they chose that route."
+ "Ejaculating dildos would not work because the transfer method is not sterile."
So there you go! Isn't that like a kabillion times more interesting than what we saw on the show?! I would much rather watch an hour-long TLC special on the actual creation of this Inseminator — the research, the conversation with doctors, etc — than I would watch another episode of TRLW.
Furthermore, even within the context of this episode — the fact that Whitney & Alyssa did go through these other options (didlo, ejaculating dildo, etc) before having to resort to making a model of an actual penis makes that scene itself much more compelling/interesting. That'd be a story with an arc and stuff. But whatever, clearly if my ideas about stories were any good, I would have a job I didn't have to create myself and probably paid off my credit card bills by now.
BACK TO THE PROGRAM!

Soooo anyway, Whitney calls Caes (where does she meet these people with these names, Romulus?) to ask him to be an inseminator and he's like "yeah sure," he doesn't need details 'cause those were on the breakdowns the producer gave him earlier.
Whitney's gamely summoning imaginary energy for this imaginary project, basically Whitney is going to change gynecology forever!

Romi and Rachel are heading to Las Vegas for the Magic Fashionshow to Sell Lines. As they wait for their chariot, the girls gab about Rachel fucking Whitney and Kelsey ruining Romi's life.
Will Romi & Rachel do sex? No.
Rachel: "We're really good friends now and it's just a friendship."
Romi says "long story short" and then starts talking really slowly and saying "like" a lot. Rachel describes Romi's relationship with Kelsey as Romi being "the caretaker of a 23-year-old child" which is just, you know, mean.

Sajdah needed a way to break Chanel's hymen prior to the sexual situation and after spending some time considering the pros and cons of tampons, has settled on horseback riding.
I thought I missed Michael Scott a bunch during the last three episodes of The Office but I miss him much more during this episode.
Sajdah: "I'm taking really good care of Chanel now in hopes of her taking really good care of me later."
Chanel: "You're my genie, I'm rubbing the lamp."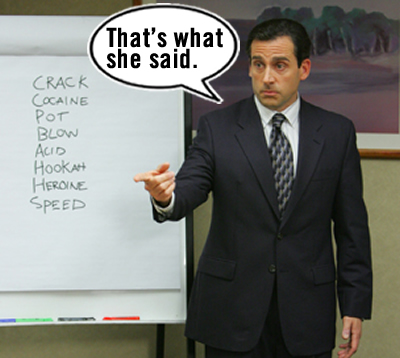 Sajdah: "Hopefully she'll enjoy [my other surprises] as much as she enjoyed this one."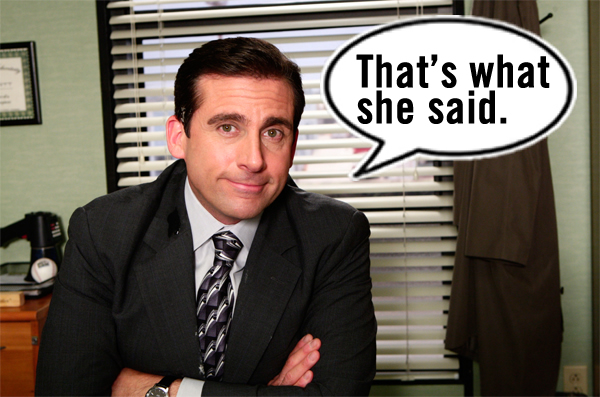 Chanel: (riding the horse) "HAY!!! I GOT THE RHYTHM!"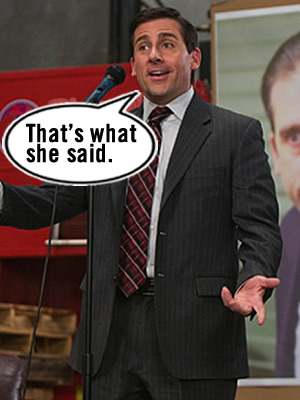 Can we just appreciate the complete bizarre randomness of this field trip to the "Rainbow Ranch"? It's so benignly absurd that I can't help but love it.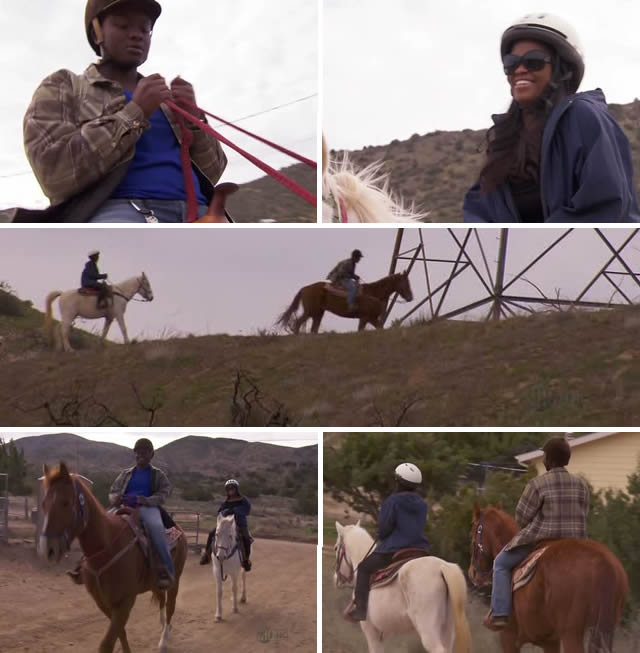 I hope Chanel is saving at least one orgasm for later!
Now it's time to return to the Mega-Clean Boudoir, where Sajdah, because she is, as aforementioned, akin to a 13-year-old boy in her romantic aspirations, has lit all the cliches on fire. This bedroom looks sort of depressing though, can't Chanel paint a giant heart on the wall or some puppies.
Sajdah: "Though after a long day of horseback riding, I wanna make sure my girl feels good, so I'm going to give her a full body massage."
Because nothing's more entertaining than watching a nice, good, well-meaning individual execute the most time-intensive way of copping a feel. Not that I haven't done this myself, but unlike Sajdah, I have professional training. So.
Sajdah: "I'm not a masseuse. I'm just taking this opportunity to rub all over Chanel. Hopefully I'll rub her the right way."
Chanel: "It was not the best massage. It definitely had more motives behind it."
At this point in the episode I started screaming because it was so cheesy and clothes were coming off. I blacked out when Sajdah started talking about her mind, body and soul "quivering" like crazy.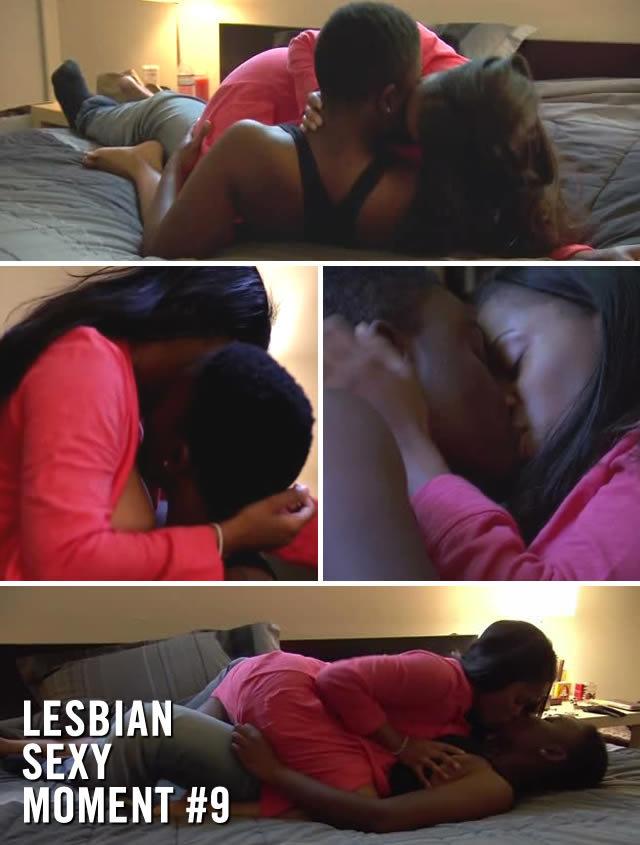 ¹Also known as "one month."

Pages: 1 2 3See entire article on one page