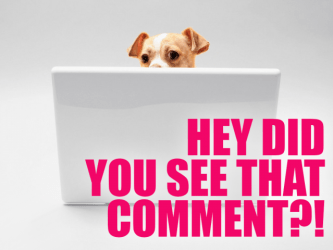 Hello there sweet potatoes! ​We've had an exciting start to the holigay season this week here at autostraddle dot com. We're all sharing our thanks and family stories over at the Thanksgivukkah Open Thread. We have new merch! Stef interviewed JD Samson about love songs and Vanessa interviewed Allison Weiss about being a musician with a lot of feelings. Everyone pledged their allegiance to commenting in order to win an exciting prize in the Autostraddle Holiday Sweepstakes (speaking of, if you haven't done this, you should go do it right now). We're all still drooling over the new Autostraddle Events site and planning on hosting straddlers in our homes and hearts this holigay season.  Meanwhile, The Walking Dead has a new queer character and two episodes in she already has a girlfriend. For a show about zombies, it's just so real.
---
On 2013 American Music Awards: 10 Things I Am Reacting To:
The Best Description Ever Award to Maddie:


On Holigay Gift Guide 2013: Femme Witch Coven:
The Brilliant Realization Award to Amanda:


On Top 15 Mostly Queer Most Critterish Humans of All Time:
The Selective Reading Award to Cat:

On Win Big In The Autostraddle Holiday Sweepstakes:
The This is Crazy Award to Sally:

On OPEN THREAD: Thanksgivukkah Forever:
The Superb Family Award to Heather:


The  Mutual Feelings Award to Heather:

---
See a clever, hilarious or thought provoking comment around this website-ship? Email it to me at: carrie [at] autostraddle [dot] com!