First, a definition of the term "Critter," as defined by a friend:
A critter is someone who does things that normal people do in a way cuter than the average person. It can be used as a noun, adjective, or a greeting. If I was to see you on the street randomly I might say, "Hey Crit."

Examples of critter behavior are as follows: being super cute and fun all the time, not causing drama, wearing hoodies that make you want to cuddle no matter what your relationship is, a stranger being super nice for no reason for no personal benefit for themselves, making the best out of awful situations, always being up for anything.

Critter is totally not a sexual term at all, although obvs we've probs all had sex with critters, it is by no means a qualification for the term.
My friends and I have been using the term "critter" for many years now, and qualifying various humans as critterish or not. Many of our dear friends and co-workers are critters but we couldn't put them all on this list. However, we hope that this list will inspire you to think about the critters in your life and what they mean to you. Maybe you should give them an extra cuddle tonight.
This list is mostly but not entirely queer, because Rachael Hip-Flores is straight and Samira Wiley has yet to officially declare her desire to marry me.
Top 15 Critters Of the Day
in no particular order
15. Autostraddle Associate Editor Yvonne Marquez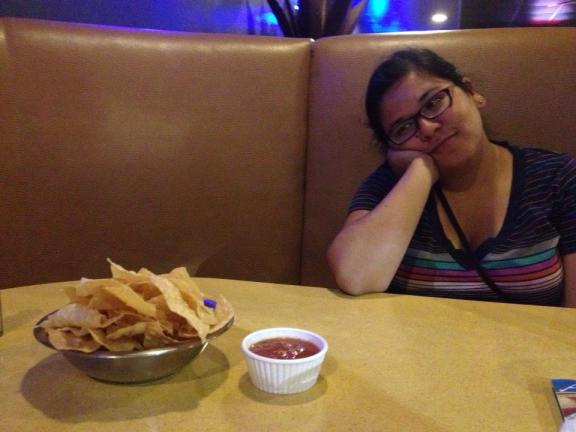 Can I get real with you for a second — I was not sold on the re-emergence of sweaters with animal faces on them until I saw Yvonne in a sweater with a fox on it. With respect to "doing things cuter than the average person" I need only direct you to the photograph above, where Yvonne is wishing she hadn't given up fried foods this year in a manner which is far cuter then the average person's expression of that emotion.
14. Musicians Tegan & Sara
Tegan & Sara embody all things crit, including cute haircuts, hoodies and being awkward and funny in the coolest way ever. Plus there was that one video where they were swaddled in so much winterwear.
13. Rock Star Somer Bingham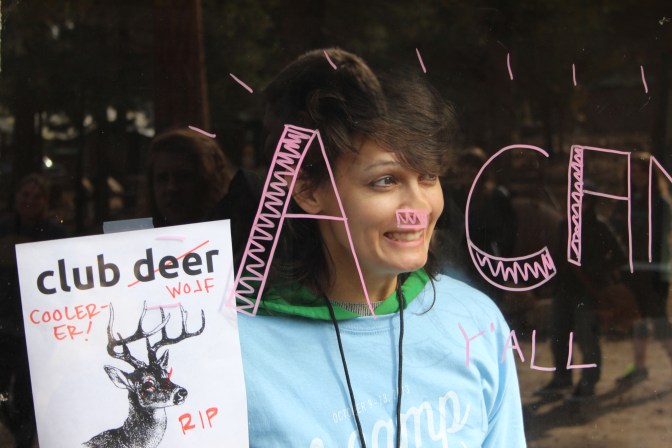 If you've seen Somer perform live in 3-D or on your television set, or perused her various photographic presences online, you may not be aware of her intensely critterish qualities, as exemplified by her photoshop skills, overall life attitude, and hoodie-sleeve-clutching habits. Rock star by night, Crit by day.
12 & 11. Actresses Nicole Pacent & Rachael Hip-Flores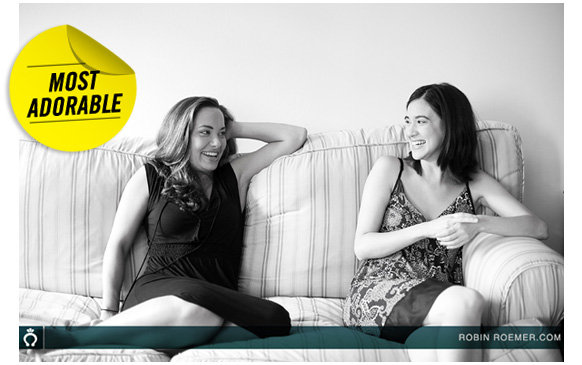 Our first and last list of Autostraddle Icons debuted in early 2010, and these two actresses, the then-stars of popular lesbian webseries Anyone But Me, took the honor of "Critters of the Year." Therefore we must continue to honor them as such indefinitely amen.
10. Fashion Blogger Arabelle Sicardi
I'm a hugger so I hug everybody I meet, but even if you're not a hugger, I feel like if you looked at a photo of fashion blogger Arabelle Sicardi, you'd think to yourself I'd like to hug this person when I meet her. (But only if she's okay with it, of course.) She's like over a decade younger than me and already 500 times cooler than everybody I've ever known combined.
9. Writer Michelle Tea
Writer Michelle Tea emcees the events she produces with the most genuine enthusiasm of any event host I've ever seen in all my lifetimes on this earth. Thus she infuses poetry readings with a figurative group hug from a critter.
8. Actress Samira Wiley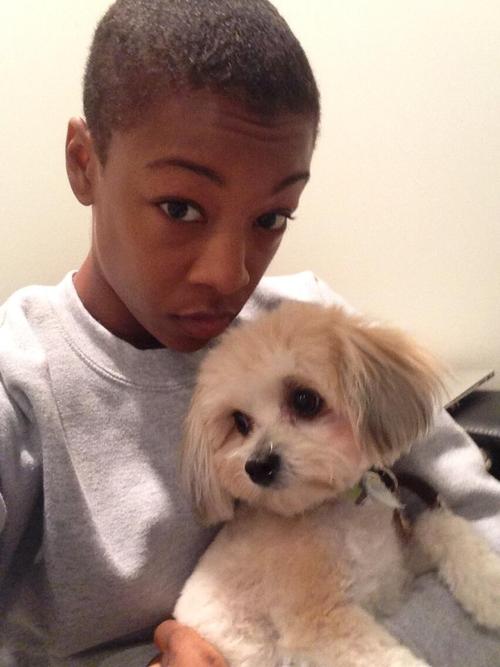 Samira Wiley, Girl Crush Numero Uno, is certified critter material for her cute selfies, her many hooded shirts, her affection for string cheese and her declaration that she needs a boo to keep her lil ass warm in the winter.
7. New Media Star Hannah Hart
Hannah Hart basically lives The Gospel of Critter, thus attracting hoards of Hartosexuals all over the world who swoon over her super-friendliness, versatile facial expressions, energetic body movements, kissing booth prowess, love songs to the internet and ability to rock a penguin outfit first thing in the morning.
6. Musician Mary Lambert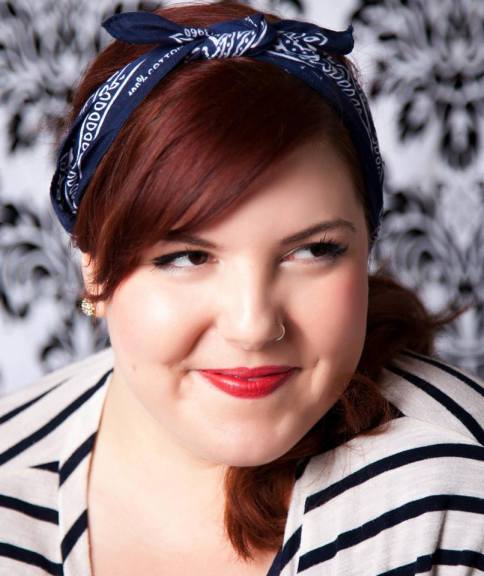 Did Mary Lambert intend for "She Keeps Me Warm" to be the official Critter National Anthem or did it just inevitably turn out that way? You will have to ask her the next time you spot her in Critter Cuddle City.
5. Actress Jasika Nicole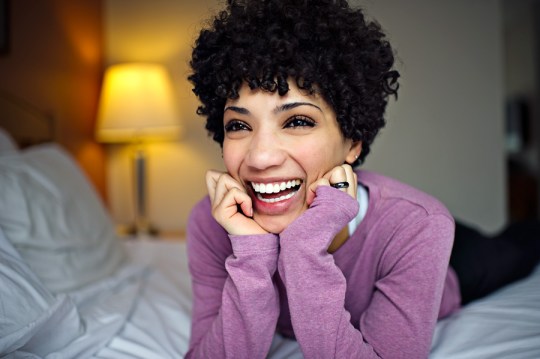 Actress Jasika Nicole has a tumblr called sugarbooty and she also knits and sews and made her wife a really cute sweater for the holidays. In interviews she is super-chill and laughs a lot. Also how can you not want to cuddle with that picture?
4. Comedian Deanne Smith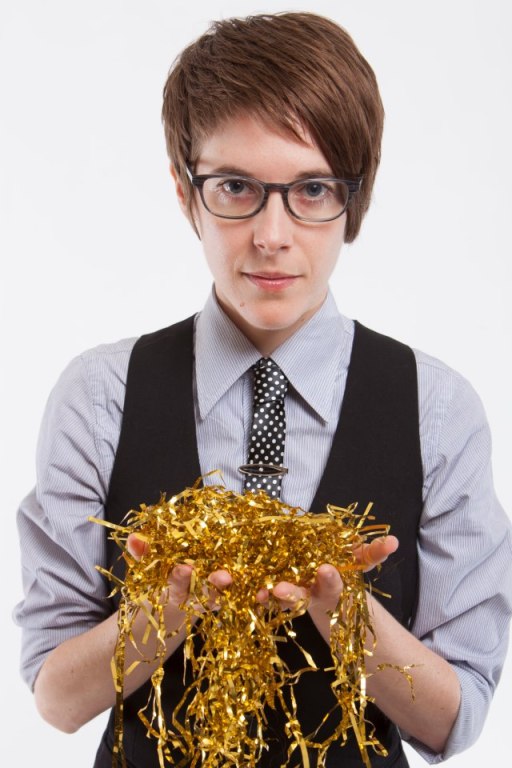 If you looked up "Critter" in the encyclopedia, it would be a video of Deanne Smith playing Nerdy Love Song on her ukelele while her kitten runs interference. Seriously go watch it right now, even if you've already seen it, you probably need to see it again.
3. Intern* Chelsey

We have a long and storied history of critterish Interns such as Forever Intern Grace, Intern Emily Choo, Hot Laura and Intern Lily. Today we want to draw your attention to Intern Chelsey, who was a mermaid for Halloween last year and Robin (as in "Batman and") for Halloween this year. When Intern Chelsey and fellow critter Community Editor Vanessa Friedman share airspace, everything is beautiful because everything is crit:
2. Musician Charice
Charice looked pretty damn crittery when she wore pigtails on an episode of Glee and sang with Rachel Berry, but the world was totally unprepared for how critterish she'd become with her alternative lifestyle haircut and subsequent coming out.
1. Actress Raven-Symone: Lifetime Critterish Achievement Award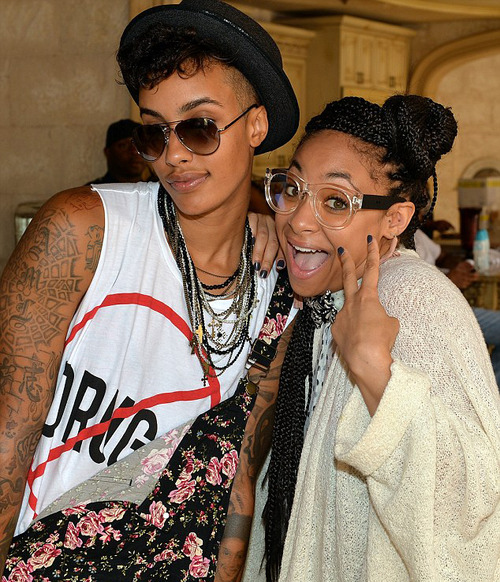 Obviously Critter Status is, in many ways, dependent partially on said candidate's ability to exude child-like energy, and nobody is better equipped to do so than Raven-Symone, cutest child of all time from The Cosby Show who has now blossomed into the cutest grown-up of all time. Plus, she's totally queer. This is the stuff Critter Dreams are MADE OF.
---
* Chelsey isn't actually an "Intern" anymore but "Intern" is a more critterish title than "Editorial Assistant."