TEGAN & SARA:

Tegan & Sara's Alligator remix album releases today as does Episode Two of Tegan & Sara's Reflections: USA. We have only one question for Tegan & Sara; how are Tegan & Sara real human beings?
Tegan & Sara are to "cute" what Jennifer Beals is to "saintly perfection." Whether the topic is t-shirts, exercise, ink blots, or plums; the Twins Quin embody cuteness & cleverness at all times.
If this acronym doesn't already exist, we'd like to invent it now in honor of Tegan & Sara. SFC = So Fucking Cute. SFC can also stand for "So Fucking Critter."
Refresher of the term critter (in 2009, Rachael Hip-Flores & Nicole Pacent of Anyone But Me were named Critters of the Year):
* Critter: A critter is someone who does things that normal people do in a way cuter than the average person. It can be used as a noun, adjective, or a greeting. Examples of critter behavior are as follows: being super cute and fun all the time, not causing drama, wearing hoodies that make you want to cuddle no matter what your relationship is, a stranger being super nice for no reason for no personal benefit for themselves, making the best out of awful situations, always being up for anything.
Critter is totally not a sexual term at all, although obvs we've probs all had sex with critters, it is by no means a qualification for the term. (definition by Cait from here)
Is there a fansite that is keeping track of their most adorable moments in some kind of organized fashion for our children's children?
+
Tegan & Sara Are Always Cute: A Reflection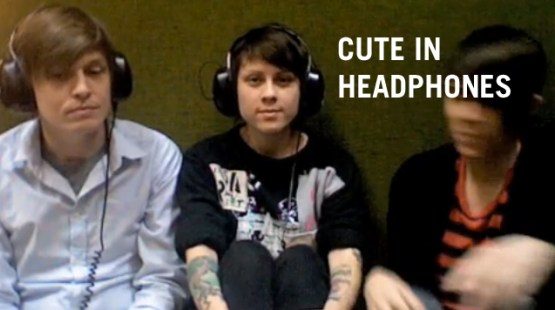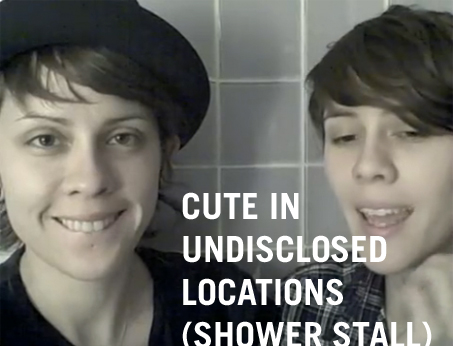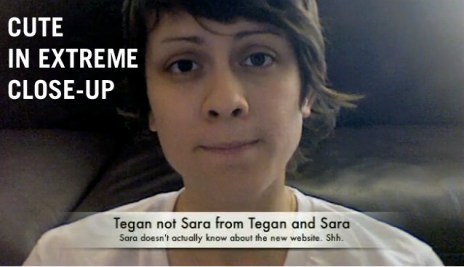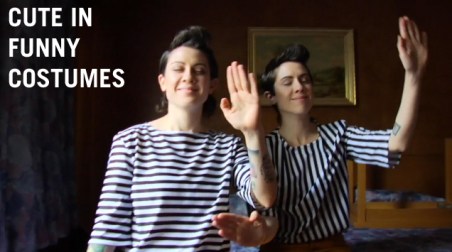 ---
Next: The daily fix continues with epic Samantha Ronson/Lindsay Lohan news, Ellen DeGeneres, Adam Lambert, Lady Gaga, the queer women of color film festival 2010, gay broadway, and more…
Pages: 1 2See entire article on one page