Surely someone has proven, scientifically or statistically, that eccentricity thrives in times of economic strife. Because without a doubt; 2009 was The Year of the Weirdo.
The disillusioned proletariat is no longer interested in watered-down standard-issue art! We've been left desolate and recessed following eight years of mainstream cracker-jack "traditional" family values, eight years of Capitalist Religion, eight years of folksy dogma disguising the smart-alecky aristocracy joyriding our collective wealth into hell's barren handbasket!  So what did we do? We turned to the weirdos.
We elected the geekiest president of all time; a scrawny egghead with big ears and questionable athleticism who's own wife admits she assumed he was going to be a "a little weird, a little nerdy" when they first met.
In 2009 we were nothing if not ready for a pop star who loudly credited the gays with "lifting her up" and forewent boring ol' nip-slips & for ten-inch crystal-encrusted heels, golden underpants and a model of the solar system orbiting her magenta Goldilocks-Bob wig.
The it-ensemble of this year's breakout show bears no resemblance to the Kelly Taylors and Brendan Walshes who, back in the 90s, occupied the same Fox time slot that Glee occupies now with the high school drama Beverly Hills 90210. Glee's motley crew of oh-so-adorable dorks are frequently subjected to Slushee Facials (not nose jobs) and they often sing rock-pop ballads in their heads, or while washing cars, or alone to the mirror, and with each other, in matching pajamas.
We also lost the greatest weirdo of all time, Michael Jackson, this year, and the reaction to his death was perhaps the only unanimous moment of the year.
There were so many freaks, geeks and losers to fawn over this year — who will, we hope, make 2010 the best year ever. And as you know, we're all about the queer, outsider perspective on everything, and it may've been a bad year for everything else, but it was a great year for Outsiders. So much to choose from!
These aren't the People of the Year, or the Best of Anything.
They're just Autostraddle's most-talked-about most-admired personalities of 2009. They're our Auto-Icons.


20. Vogue Evolution – Drama Club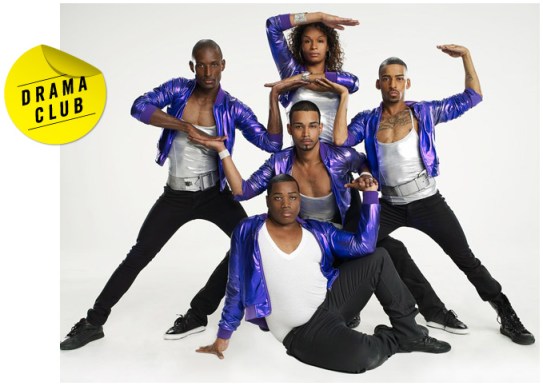 America's Best Dance Crew featured its first all-gay/transgender (Leiomy Maldonado is a trans woman) dance crew, "Vogue Evolution" this year. In their first appearance, Lil' Mama revealed her secret awareness of the Voguing Ball Competition underground (history sidenote; rent Paris is Burning asap, kids, holler) and all the judges agreed that America is ready. Shane Sparks said, "Y'all just ripped the stage … it's about time for this style to be exposed. It's been underground for so long … thank you."
It's not often that we'll say we agree wholeheartedly with Shane Sparks, but these kids did bring a ridiculously significant underground style into the mainstream (quote AC Slater) and event though they didn't win, they brought some genuine diversity of gender expression, body size, race and sexuality to a show which often congratulates itself for showcasing such diversity (and is #1 in its timeslot on cable amongst 12-34 year olds). We love them. We just really, really love them.
2010: Follow them on twitter and check in at their website for updates. Leiomy will be guest starring on the National Talent Search's College Tour in Atlanta in mid-January.


19. Jane Lynch – The Queen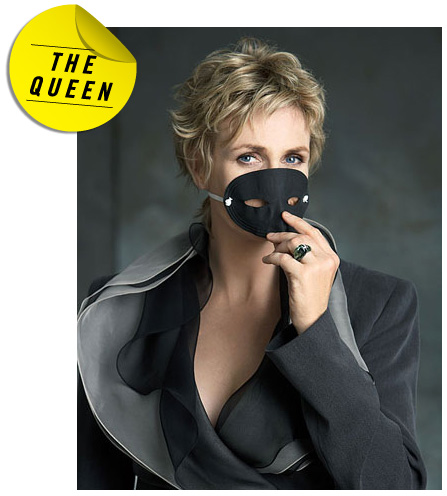 We've been aware that Jane Lynch can do no wrong for quite some time now — starting in 2000 with her role as a dog trainer romancing Jennifer Coolidge in Best in Show. Really by the time she showed up in Season Two of The L Word and Alex sat behind her on an airplane to Dinah Shore in '08, we were 95% convinced that The Lynch could do no wrong. And then in 2009, the rest of the world caught on to what we knew already. Lynch guested on Reno 911 and Two and a Half Men, was a series regular on Party Down and is now perhaps best known as Sue Sylvester on Glee.
2010: More episodes ahead of Glee and The Cleveland Show (Jane Lynch does a voiceover). She stars in Paul, a Sci-Fi/Comedy starring Sigourney Weaver, Seth Rogen, Jason Bateman, Kristen Wiig, Blythe Danner and Jeffery Tambor, which is due out in 2010.


18. Shannon Wentworth – Businesswoman of the Year
Shannon's a big deal right now. Why? The actual service provided by Sweet Lesbian Travel (Incredibly Awesome Vacations) isn't even really the point. The point is that she's created a company which manages to encompass so many of our community's most reveled ideals — Environmentalism, Community Service, Philanthropy, Social Responsibility, Business Success & Mutual Support — without sacrificing style, fun, hot girls or a good-looking website. Sweet's celesbian-packed maiden voyage provided an unforgettable vacation and unrivaled networking opportunities — an an inspiring experience to be surrounded by so many ambitious queer and queer-friendly ladies (and the occasional dude!).
2010: Sweet kicks off the year with an African safari from February 7-16, 2010. A Cruise to the Hawaiian Islands goes from July 31 to August 7 2010 and Sweet will take over the Cozumel Palace Resort from September 4-11, 2010.


17. Lindsay Lohan – Dyke Drama of the Year
Even if her first public lesbian relationship wasn't exactly perfect, perhaps this year Lindsay learned that lesbians aren't always great girlfriends but they are always great girl friends. No one's public meltdown could've landed on softer more welcoming ears & shoulders. The gossip rags tore her to pieces but the gay media stayed largely polite, and maybe that's 'cause she wasn't really so unlike your heartbroken best friend, crying on the floor in the handicapped stall while you stroke her hair and tell her it's okay. If Lindsay Lohan was your BFF all broken up you would tell the teacher she was sick so she could miss class, and you'd let her cut corners or throw things at the wall or embarrass herself at the party.  And when she got better again, you'd pretend like none of that hysterical stuff ever happened. And you'd tell her she still looks pretty, too.
2010: Lindsay Lohan is set to expand her leggings label, 6126, to a full-fledged contemporary apparel line for fall 2010.
Action/Thriller Machete will premiere April 16, 2010. Lindsay's co-stars include Michelle Rodriguez, Robert DeNiro, Jessica Alba, Steven Segal, Rose McGowan & Cheech Marin.
"Modern-day fairy tale" The Other Side is currently in production. Lindsay's co-stars include Jason Lee, Giovanni Ribisi, Woody Harrelson, Kieran Culkin, Anjelica Huston, Alanis Morissette & Dave Matthews.
Musical/romance Dare to Love Me is also in production. Lindsay Lohan plays "La Ritana."
More importantly, Lindsay has announced on Twitter the following plans for 2010: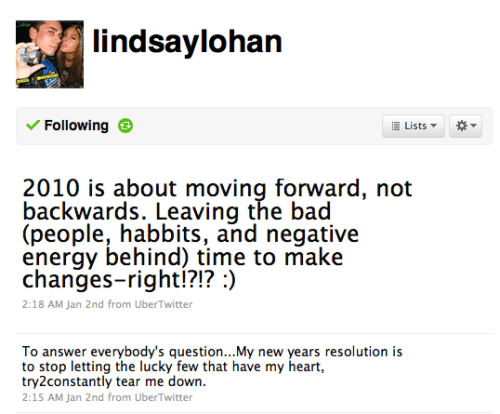 WHAT DOES IT MEAN?


16. Jill Bennett & Cathy DeBuono – Celesbians of the Year
From executive producing and starring in We Have To Stop Now to their live weekly vlog The Gloves Are Off to globetrotting around film festivals with And Then Came Lola, out actresses Jill Bennett and Cathy DeBuono were very busy bees in 2009. In their spare time they also managed to become cover girls for Curve Magazine and spend some quality time with Autostraddle for an exclusively candid interview.
2010: Season 2 of We Have To Stop Now premieres this Spring. We were on set during filming on the Sweet Cruise and can confirm that the second season will be off the chain. Guest stars include Meredith Baxter, Erin Foley, Nicol Paone and Kate McKinnon among MANY others. Pre-order your subscription for season 2 now!


Next: Funny Girls, Sources & Activists!
Pages: 1 2 3See entire article on one page