1. Katy Perry did not learn the lesson of every other opening act at every other musical awards ceremony this year and pulled the most head-scratchingly blatant case of cultural appropriation act yet. If you look up "subtle" in the dictionary, there is a picture of Katy Perry in this attempt at a kimono that says "NOPE."
2. Emma Roberts is one of the announcers tonight. Unfortunately, she does not flip a bus or place a nasty curse on any of the deserving people present. They know who they are.
3. Miley Cyrus singing "Wrecking Ball" in a cat two-piece as a giant cat cries in the background. This was 100% the result of her PR team's amphetamine-fueled attempt at clearing her reputation, and you know it. "Okay, we can't do anything that might be construed as shitty again. What do the bloggers like?" "CATS." "Excellent, Ted. Appease the bloggers. Cats." "MAYBE SOME SHAPES AND SOME VAGUELY TUMBLR IMAGERY ALSO." "That's a raise right there, Ted."
Also, does anyone else feel like at this point they have basically seen all of Miley Cyrus' vagina via a composite of all the different ways her high-cut panty outfits have shifted throughout her various performances? I did not consent to this knowledge.
4. R. Kelly and Lady Gaga touched each other in a way that makes you feel like you're at a wedding and your aunt and uncle get kind of drunk but your uncle is definitely a lot more drunk than your aunt and then they sing and dry hump on a desk.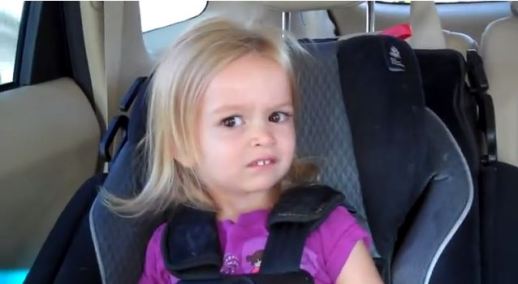 5. Speaking of uncomfortable, Lady Gaga copped Naomi Campbell's vintage Versace look and only the gays noticed. But the gays were OUTRAGED.
6. Rihanna always manages to make my cold dead heart flutter a bit. And her mom giving her the award? Cold dead heart glowing and flopping around in my ribcage.
7. TLC performing "Waterfalls" with Lil Mama, and Nelly reminding me that is must, indeed, by the monay. That's a surefire recipe to make the little adolescent queer inside of me feel juicebox-drunk on happiness and nostalgia.
http://youtu.be/l3kcEGavnoQ
8. One Direction makes phallic symbols on each other's head, continues to surprise no one.
9. J. Lo is flawless, has been flawless for so long that I am 100% sure she defies age itself. Jesus H Christ, look at her.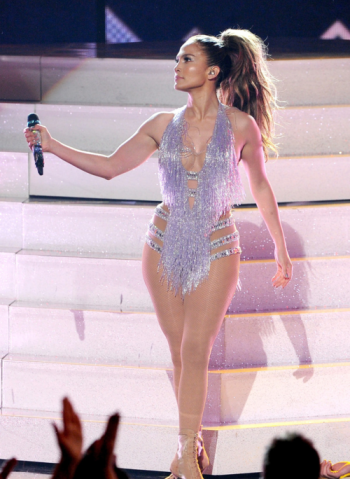 10. For those of you interested in the legitimacy of the American Music Awards, an awards ceremony founded by Dick Clark when ABC lost the rights to host the Grammys: these awards were voted by "the fans" and Taylor Swift has won the top title of the awards three times already. So. Make of all this what you will, Straddlers.