---
Hey, who here LOVES CAPITALISM AND COMMERCE? Not me, but alas, until we move to our socialist lesbian commune utopia, I must do as the Romans do, which's why every holiday season we beg you desperately to do your online holiday shopping through our affiliate accounts! When you visit an affiliate store via an Autostraddle link — either via a generic link to the store or a specific product link from one of our shopping guides — we get a kickback (between 3% and 20%, depending on the merchant). Why give money to corporations when you can give money to corporations who give money to us?
We've created an entire page dedicated to the cause, which you should immediately bookmark. At Support Autostraddle While Shopping Online: Affiliate Marketplace, you'll find links to all our affiliate merchants, such as Fab.com, Amazon, ModCloth, Alternative Apparel, Target, Need Supply, Torrid and Topman. We actually rely more on income from affiliate accounts than we do on traditional advertising and the holidays are a crucial time for us, so every little purchase helps!
Today we present you with some kickass deals happening this weekend at various hubs of commerce.
Ten Black Friday Deals You Can Enjoy Without Getting Off Your Ass
1. Dolls Kill – Entire Site Marked Down Up to 90% Off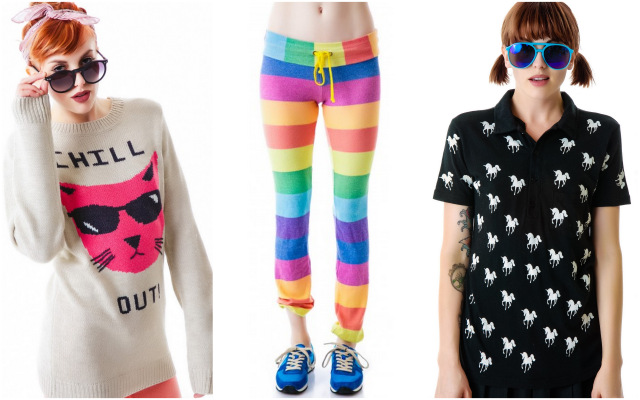 I'm super into this place right now. Pictured: Chill Out Knit Sweater ($60 $45), 70's Malibu Skinny Sweats ($129 $96.25), Unicorn Prep CC Polo ($85 $42.50)
2. Fab.com – 30% Off Sitewide
Pictured: Heart Gloves ($30), Kitten Mit Set of 2 ($20 $12), Drinking Games Coaster Set ($15 $10.50)
3. Kigurumi Costumes at Fab.com – $39 (but really they're $27.30 because 30% off sitewide)
Finally I can live my dream of wearing a blanket and looking like a koala at the same time. Seriously I just ordered one.
Amazon.com is having  a crazy Black Friday Headphones Sale. Although our headphones guide and headphones gift guides are a bit old, it should give you some guidance of what brands to invest in.
5. Modcloth – 50% off hundreds of new items
Truly Gritty and Gorgeous Bag ($99.99 $49.99), Hepcat Dress ($99.99 $49.99), Striking Style Necklace ($14.99 $9.99)
This weekend only, the 2014 Autostraddle calendar of real hot queer women is only $12! PLUS every order comes with a free You Do You Sticker (also this weekend only) and all Autostraddle pins & notebooks are a sweet $5 (surprise! also just for this weekend.) Your purchases ensure our ongoing existence and the health and happiness of our editors and writers!
9. Alternative Apparel – 25% off any order with code BLACKFRI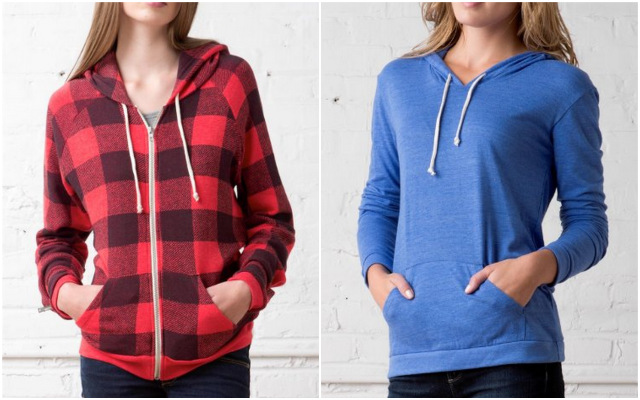 ---