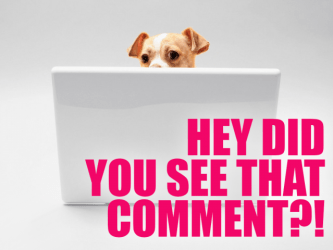 Hello, commenting queens!
This week Lumberjanes had huge wins at the Eiseners, Serena Williams became a Wimbledon champion for the 6th time and Cara Delevingne confirmed that her bisexuality is not a phase.
These 45 pizza recipes gave us life, Emily found a new girl to kiss and Lizz had feelings about these black nail polishes.
Getting married? Crystal has some questions for you. And did you hear that Autostraddle Social is becoming the internet's fastest growing place for friendly queers and ASS puns?
Carmen announced her comment contest winners, Mey thought "Tangerine" was great and Cee helped you give an old table a new look.
Thousands more comments than usual means even more more awards than usual so hop on board because this comment train won't stop!
---
On 37 Extremely Important Questions You Must Answer Before Getting Married Or You're Doomed:
The But The Guac Costs Extra Award to boner.jpg:

On Cara Delevingne's Bisexuality "Isn't A Phase" No Matter What That Dude at Vogue Wrote About It:
The Tangle of Lanky Limbs Award to Monique:
On The 2015 Emmy Nominations Include More Queer and Black Women Than Ever!:
The Misandry Award to MKH:
On 4 Outfits to Get Married In That Aren't White Wedding Dresses:
The Devereaux Award to Lex: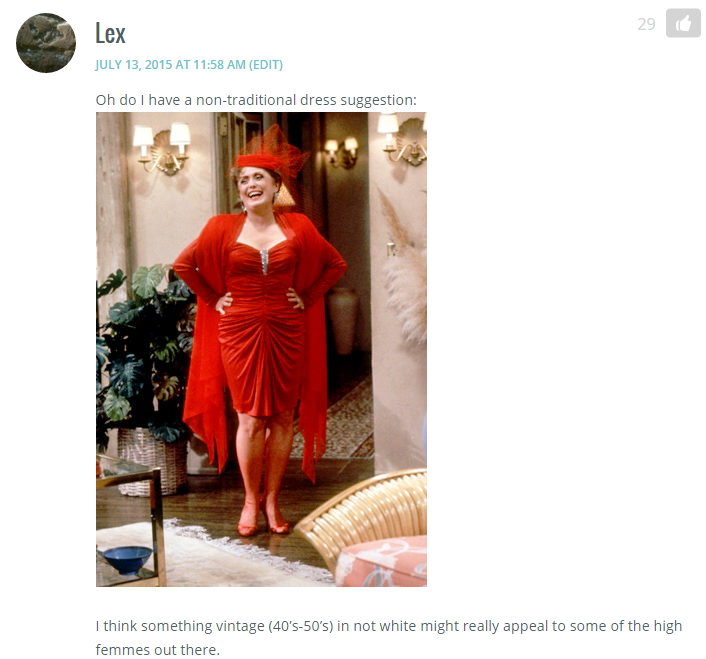 On 45 Pizza Recipes That Could Last You All Year, Just Saying:
The Holy Order of the Pepperoni Award to Heather, Mariko and Sasha: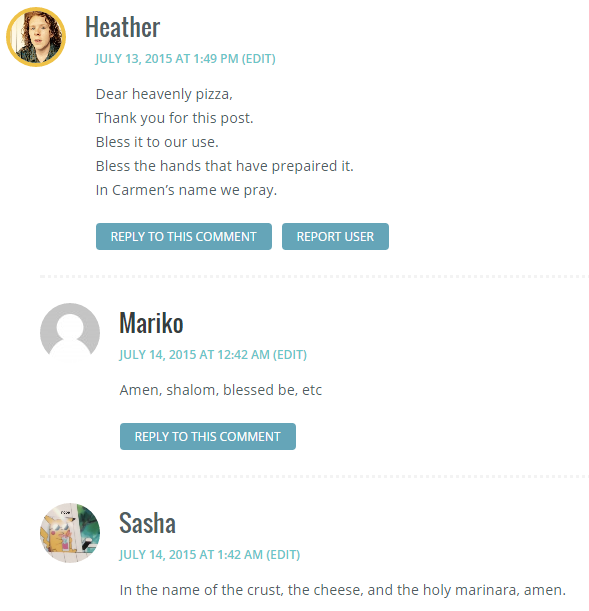 On Top 10 Reasons Autostraddle Social is Better Than Other Social Networking Sites:
The Hall of Fame Award to Carmen SanDiego: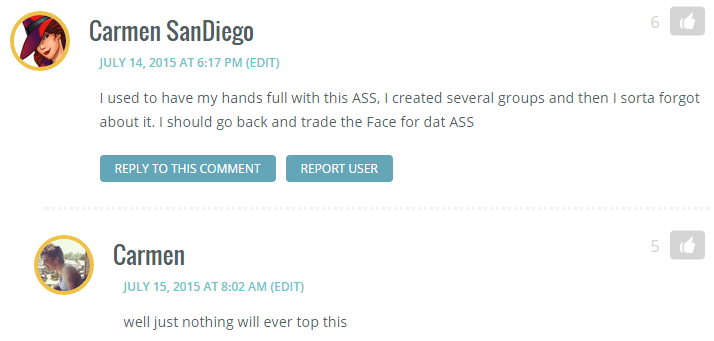 On Feelings Atrium: Some Preemptive Thoughts We've Had on "Jenny's Wedding":
The Spoiler Alert Award to Sally: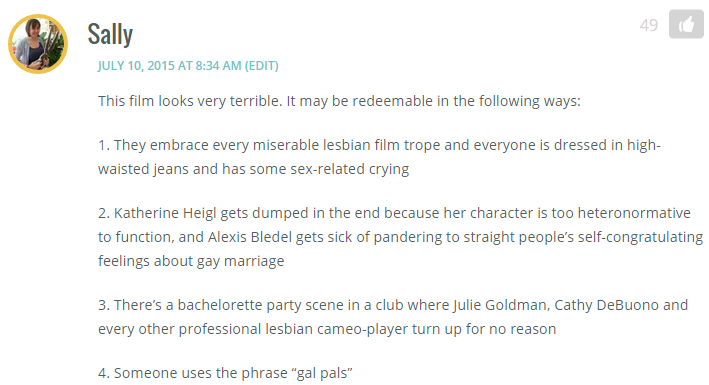 The Always Spooning Never Scissoring Award to Casey:

The 11% On Rotten Tomatoes Award to Emma:

On FRIDAY OPEN THREAD: The Editors Have Some Questions For You:
The Cool Mom Award to Alicia:

On This Is Sunday Funday's Very Gay Love Letter to Megan Rapinoe, The Notorious RBG, and Kate McKinnon:
The Down With RBG Award to Maddy:

On The Comment Awards Are Calling All Commenters:
The Commentinception* Award to Allison and Jessica:
---
See a clever, hilarious or thought provoking comment around this website-ship? Email it to me at: carrie [at] autostraddle [dot] com!