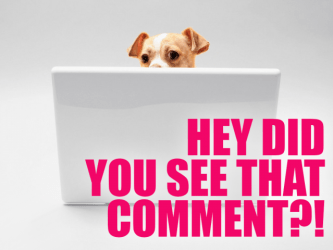 Hello, wildlings and wordsmiths!
In what seemed like the most appropriate encore to the SCOTUS ruling, the U.S. started off the week by winning the lesbian super bowl (thanks Brittani). And did you see that kiss?
We have so many things to talk about. In fact, we want you to tell us all the things because it's Tell Us Everything Week!  If you need some inspiration just read Riese's post on internet commenting and call out culture.
In other news, ESPN's annual body issue is out, Laura made an "Everything is terrible but also ultimately okay" playlist and we have feelings about "Jenny's Wedding" and the Magic Wand.
Speaking of feelings, the commenting blitz means there will be loads of comment awards this week and next let's get right into it!
---
On Pop Culture Fix: The USWNT And Ruby Rose Are Everywhere:
The I Still Blame A Award to Casey (and Heather):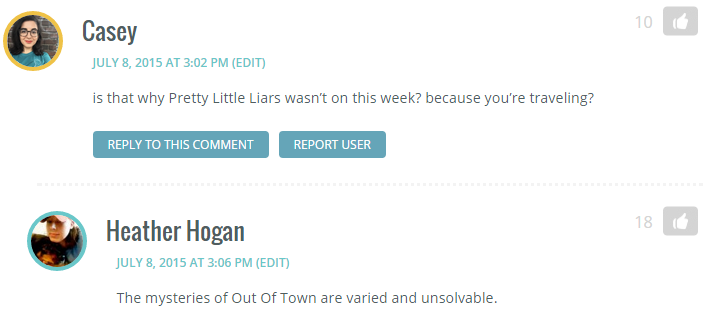 On Also.Also.Also: Saving Your Tattoos After You're Dead and Other Stories to Read This Weekend:
The Laneia's Ark Award to Analyssa:

On Saturday Morning Cartoons: Straight Bar:
The Emergency Flannel Award to Dina:

On You Need Help Helping Your Parents: Cis People Teaching Cis Parents To Be Trans Allies:
The Parents Just Might Understand Award to Bruce: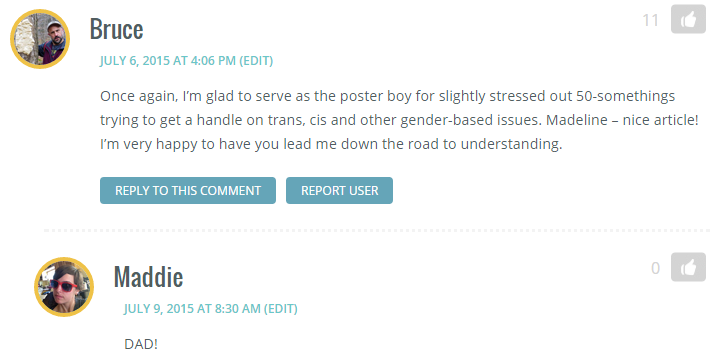 On Pop Culture Fix: The USWNT And Ruby Rose Are Everywhere:
The Electric Lady Award to Mik:

The 'And-on-'And Action Award to Jenny and Kristana: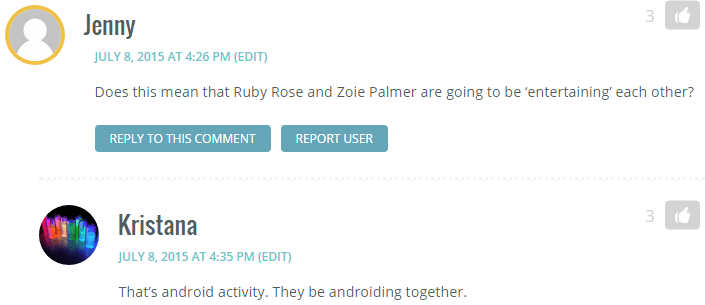 On It's Tell Us Everything Week on Autostraddle:
The Spirit Award to lomy:

The This Space Is Yours! Award to Katie:

On What We Comment About When We Comment About Commenting:
The Queer Lady Lumberjacks and A-Campers Take Note Award to Mer:

The Oh, You Gays Award to Alaina and Hollis:
The Aww Shucks Award to La Wah:
---
See a clever, hilarious or thought provoking comment around this website-ship? Email it to me at: carrie [at] autostraddle [dot] com!