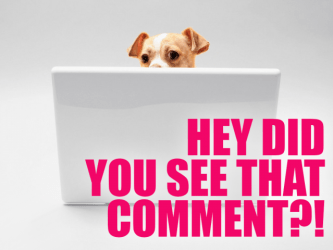 Greetings Scissorists! Have you heard the good news?
This week on Otterstraddle: Stef ranked Manischewitz products, Laura made a list of 38 delicious snacks and Laneia talked about a sweater made from the hair of gays. Seriously.
The Indiana and Arkansas "religious freedom" bills were revised but they're still terrible. In better news, OkCupid wants to send you to camp, A+ issue 17 has paper dolls and there's a new podcast out!
Heather also has a roundup of loads of queer characters and storylines on tv and Mari wrote about living as an out trans woman on Trans Day of Visibility. Riese dove into the mystery of where lesbians live and the 2015 Trans 100 list is out and full of awesome women with smart things to say to you!
---
On Pretty Much Every Manischewitz Product, Ranked:
The Weird Belongs Here Award to shira:

The Exodus Snacks Award to Mari:
On FRIDAY OPEN THREAD: Jill of Many Trades, Master of Some:
The Cheesus Walks Award to Mik: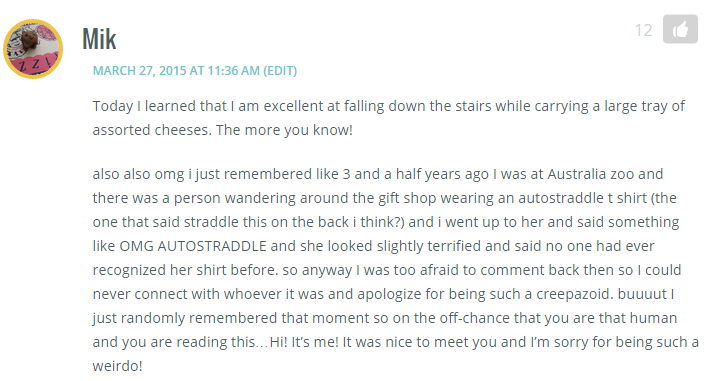 On It's Official, We're Becoming A Religion:
The Both, Both Is True Award to Whitney:
The Meow Down Award to Kate Kirby:

The Friend for Life Award to Katharine: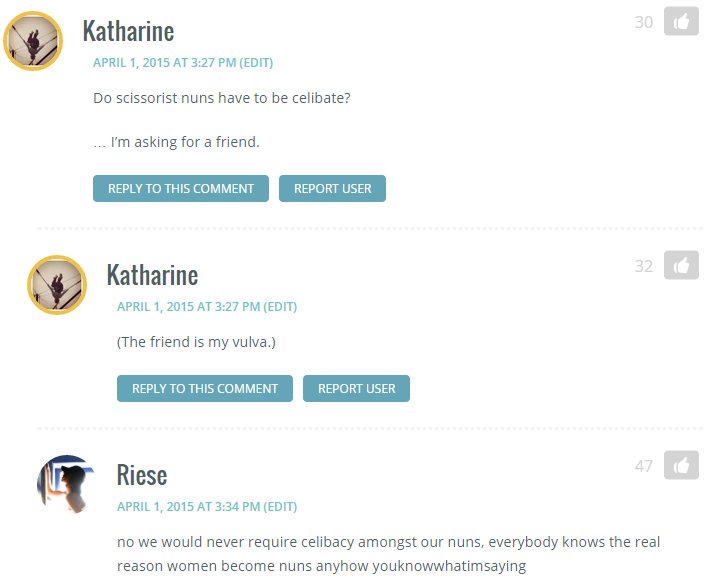 On Salsa y La Naturaleza: How a Willie Colón Song Taught Me About Queerness and Love:
The Wow, Willie Colón! Award to Willie Colón: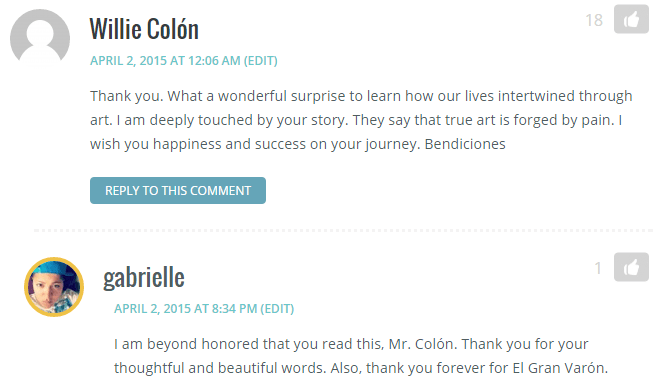 ---
See a clever, hilarious or thought provoking comment around this website-ship? Email it to me at: carrie [at] autostraddle [dot] com!