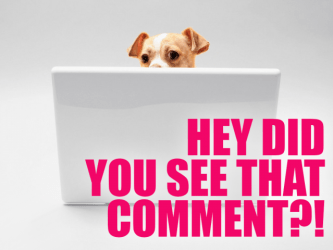 Greetings lovely commenters, lurkers and people who spelled Autotrader wrong in their browsers! I have missed you during my travels across the U.S. and Canadaland over the past few weeks. What the heck is new with you?
This week we've been talking about Ferguson, pondering the insane "help" advice columnists give to bisexuals and also the anti-rape nail polish that was invented by some dudes.
The pop cultured among you know there's been a ton of talk about the Emmys, Nicki Minaj's "Anaconda" and fall comics. Also Beyonce and Blue Ivy remain perfect. And what is summer for queers without brunch, brunch and more brunch? There simply are not enough words to explain the importance of a vegan/gluten free/paleo/etc. breakfast.
As my favorite robot toy of the 90s would say in a jarringly creepy voice, "NOW LET'S GET BACK TO BUSINESS HERE." There are a few more awards than usual because I missed you and also because Samira Wiley.
---
On BREAKING: Samira Wiley and Lauren Morelli Are Lesbianing Together:
The Neil DeGay Tyson Award to trillion:

The Platform Includes Never Wearing Platform Shoes Award to AnnaY:
The Not Thick Enough To Absorb All Your Feelings Award to Lenore:

The Straight Until Samira Award to Casey, Emily and Carmen SanDiego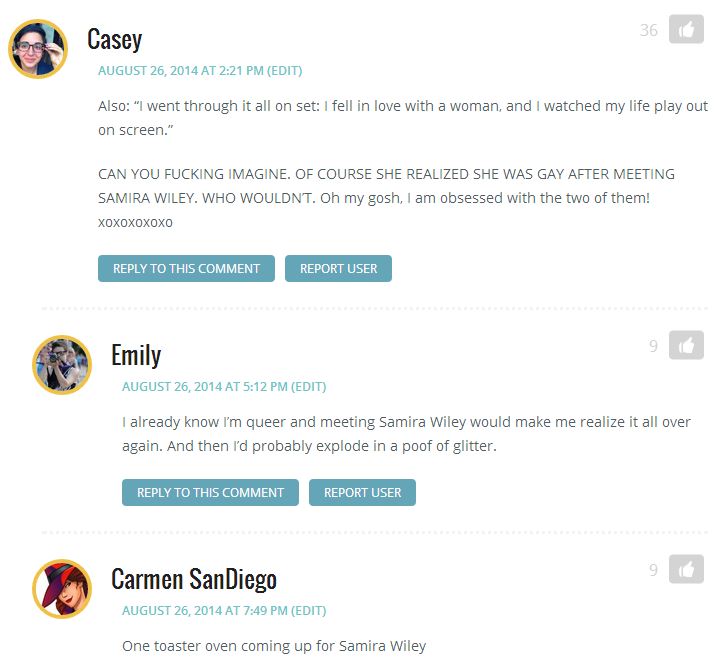 On You Need Brunch Help: So You're The Only Vegan At Brunch:
The Liquid Diet Award to Mila:

On FRIDAY OPEN THREAD: Welcome To The Brunch Appreciate Society:
The Every Time A Cat Closes A Door Award to Alyssa and Robin:


On Orange Is The New Black 207: Comic Sans:
The Dear Sugar Blum Award to Chloe:
---
See a clever, hilarious or thought provoking comment around this website-ship? Email it to me at: carrie [at] autostraddle [dot] com!