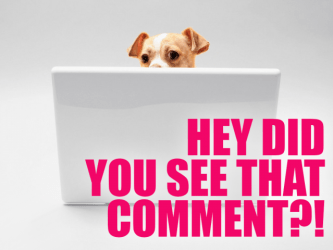 What is this week? Actually, I don't even want to talk about it so let's get right to some distractions.
Brittani hosted a video party and suffered through Spring Breakers so we don't have to. Gabrielle taught us how to make a scrappy scarf and Maggie thinks her raspberry coconut cake is girl bait (we don't disagree).
Kristen talked about eggs benny and Laura has tomato and feta couscous to go. Oh, and New Zealand and Uruguay approved same-sex marriage!
---
On Straddler On The Street: Dhati:
The Straddlers Are The Greatest, Exhibit A Award to Jamie (and Dhati!):

On Cats and Feminism and Cartoons! Wheeee!:
The Straddlers Are The Greatest, Exhibit B Award to Hunter (and Lynn!):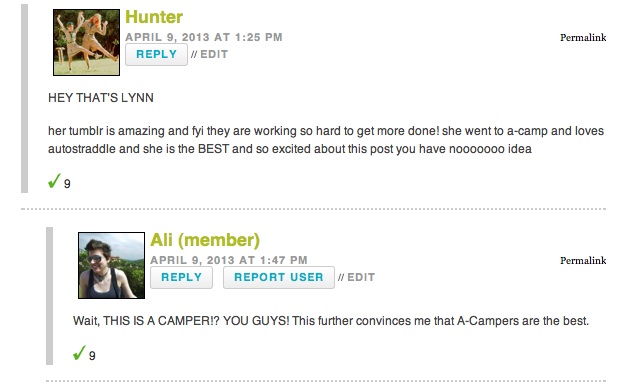 On Anonymous Sex Toy Review: The Lovehoney Flash Vibrator:
The Best Thumb Drive Ever Award to Dena and Carolyne: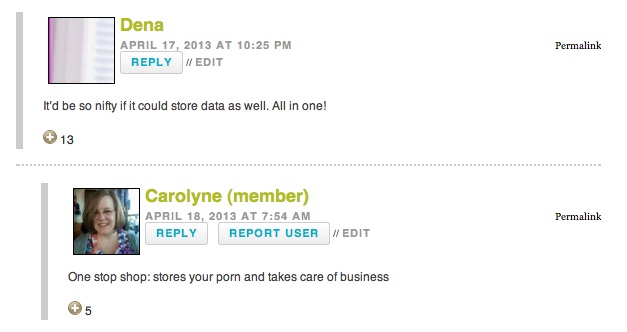 The Easy Access Award to Meghan: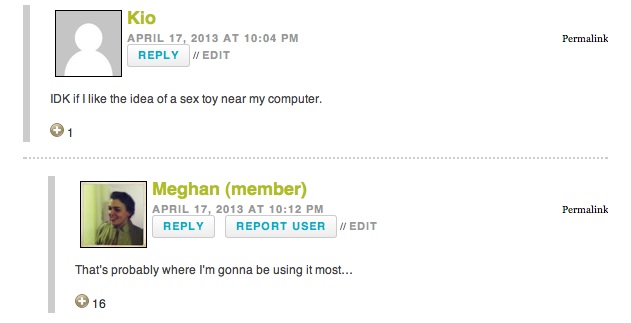 On More Than Words: That's Why The Lady Is A Stamp:
The Best Out of Context Comments Award to Eifa and Bhan: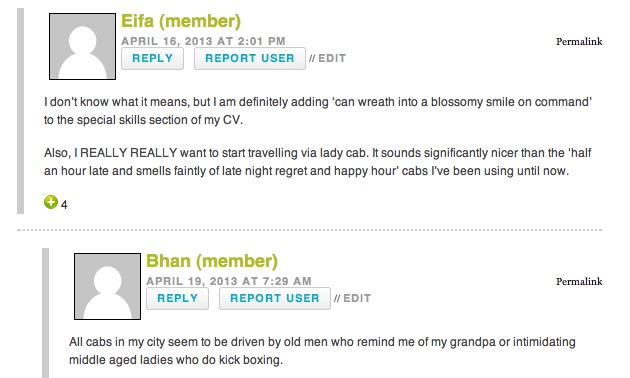 On 14 Funny Things Rachel Said Lately:
The Warm Fuzzies Award to Ness and emailinemailtown: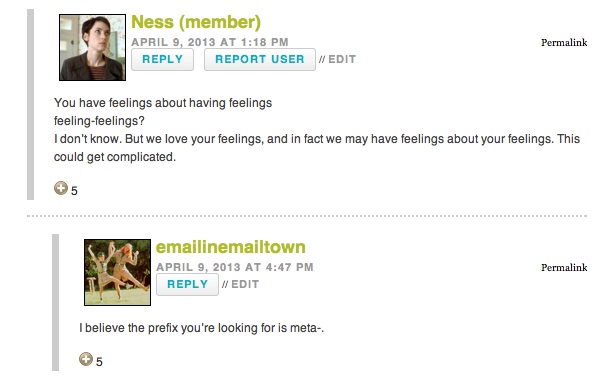 ---
See a clever, hilarious or thought provoking comment around this website-ship? Email it to me at: carrie [at] autostraddle [dot] com!