Hello beautiful, and welcome to How To Own It, where store-bought fashion meets DIY crafts.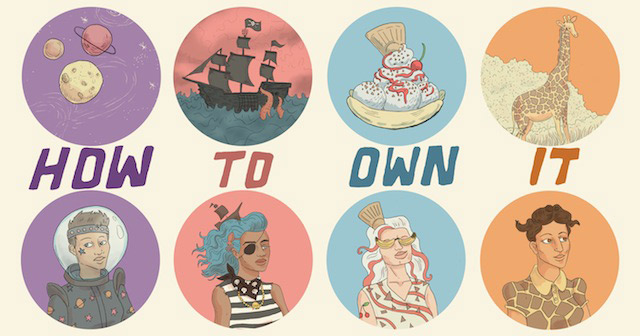 ---
I don't know about you but right now I am drowning in scraps. I can't get rid of them because they're pretty but they're too small for full projects on their own. Luckily, I've finally accumulated enough bits and pieces of scrap fabric to do something with. A girl's gotta have goals, you know? So, after staring at this pile for a few days, I decided I would just go ahead and start braiding it. Eventually, it turned into a scarf. Because braids are a thing right now and it's still cool enough out for scarves, I'm going to tell you how you can do it, too.
DIY Braided Infinity Scarf
All you need to do this is a bunch of fabric and some sewing supplies.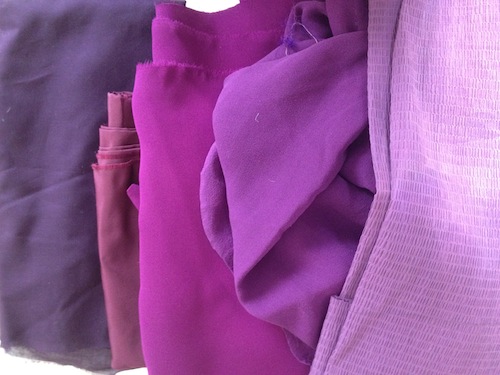 1. Cut your fabric into a long rectangle and then cut it into thirds, leaving a few inches at the top. Braid it tightly, then stick a pin in the end to hold it in place. Repeat for as many braids as you want. The braids don't have to the the same thickness.



2. Sew the tops of the braids to each other in a straight line. Then bring the end of each one up and sew it to itself so that it makes a circle.


3. Wrap a piece of fabric tightly around the part of the circle where the braids are sewed to each other. Think of it kind of like a bandaid. Sew it around so that it conceals the stitches of the braids.

And there you have it! What was once a neglected pile of fabric is now a seasonably-appropiate accessory. So tell me: what do you do with your leftover fabric?

---
Want to know how to own a look? Email gabrielle@autostraddle.com or tweet to @Gabrielle_Korn.
Header by Rosa Middleton