also check out How To Have Lesbian Sex For The First Time!
Every month, straight girls are bombarded with tips regarding how best to sexually please their male partner. But what about girls that want to please girls. Where are our sex tips?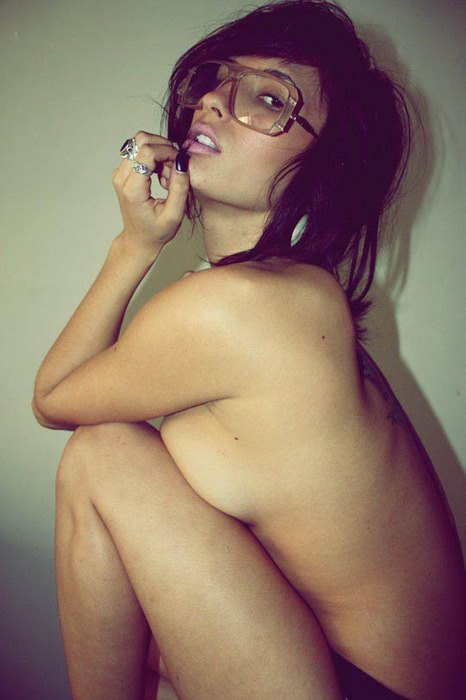 OH — Here. Both from reader submissions and bona-fide experts, here are your Lesbian Sex Tips!
*
General Lesbian Sex Tips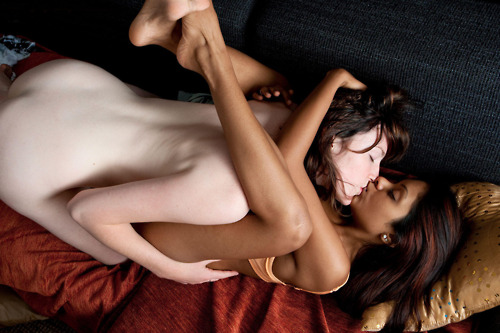 "I had to navigate lesbian sex intuitively at first, experimenting with licking here and sucking there and grabbing this and grasping that. Essentially, lesbian sex was like playing hide-and-seek in the dark, only vaginas were directly involved. Initially, I spent a very long time down there, in that wondrous territory undiscovered by my adolescent self. Lucky for me (and her), I was a pretty good navigator."
"I only have one tip: Let your hair sort of trace her back longitudinally from her buttcheeks up to her neck, then carry on with whatever. I fucking go insane."
"It's pretty easy to tell if you are pleasing a girl: If her nipples are hard, she is breathing heavily, moaning, not asking you to get out of her bed, etc, then you're probably doing something right. If she seems like she would rather be watching the "Oprah" series finale then fucking you, then it's time to step up your game."
*
"LOVE what you're doing. (If you are not 110% in the game how do you expect your girl to be?)"
"Earlobes, nipples, and the area right below the belly button are direct links to the vagina."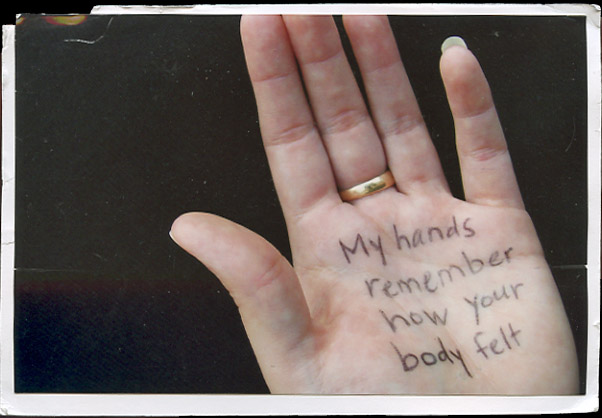 "Eye contact can seal the deal."
"Feathers are AWESOME."
*
"Though sex generally seems to happen sooner rather than later for most lesbians, there are bonuses to waiting, especially if you're in a new relationship. By the time you get naked you already know each other's bodies from all the making out, and there's more trust and love there."
*
also:
"First: erogenous zones. I had her writhing, sweating, literally distraught in the palm of my hand. Kept her going for 6 straight hours.
Secondly: ice. Make your room a bit too hot. Do not have a fan. Suggest that she take off her shirt and leave to get her water. Bring back a cup full of ice. Hold ice cube in hand and drip water on her. Find yourself on top of her and have your way.
Lastly: [REDACTED THING ABOUT KNIVES]
(from Jo Vincent)
*
Going Down:
"After my first few times going down on a lady, I came to appreciate the many subtleties of bum-grabbing in the context of oral sex. Seriously, there's nothing like putting a woman's knee over your shoulder, hoisting her up by the bum-cheek, and going right to town."
"Lying between her legs may be a recipe for neck-ache; pop a cushion under her bum for a more comfy angle, or get her to hang her legs over the edge of the bed, or sit on a chair or table, to enable easier access. Be a cunning linguist — use your lips as well as your tongue to nibble, lick and suc her whole vulva — and make soem noise! The more delicious she feels, the better the result."
– "However Do You Want Me?" DIVA UK Magazine, May 2011. The Sex Issue.
"You kiss the lips on her face sensually, don't you? *insert PAUSE* …Ok then. Need I say more?"
*
How to Squirt
"How can you learn to ejaculate? You can explore your urethral sponge or G-spot with a
firm, curved dildo or your fingers (particularly if you have long arms or a short torso or are particularly flexible). Make sure you're well aroused… Insert your fingers or dildo, aiming for the front (anterior) wall of the vagina. Stroke this area with a "come hither" motion. If you use your fingers, you'll feel the difference in texture between this area, which is rough, and the rest of the vaginal walls, which are smooth. Some women like to stimulate the opening of the vagina just below the urethra. You can also press down on your pelvis with your free hand, applying pressure just above the pubic bone. Stimulate your 0-spot until you feel intensely turned on and like you're about to pee. As you approach orgasm, push out, as if urinating. The stream you produce is ejaculate."
– Felice Newman. The Whole Lesbian Sex Book: A Passionate Guide for All of Us
*
How to Make Her Come:
"I wish I could say exactly how I made a woman come for the first time, but there's no go-to "trickwp_postsfor pleasing a woman in bed. You have to rely on intuition and instinct. You have to listen, and feel, and play. Don't be meek – nobody likes a Nervous Nancy when it comes to muff-diving. Just trust yourself and put your focus on her body, her pleasure. The rest will come intuitively… as long as you're not an idiot."
"Pay attention to when she quivers, jerks, twitches (assuming that she isn't going through an epileptic fit). Do whatever it was that made her body react again. If there's more reactions and she's relaxing in pleasure, you're on to something. This works especially well when you're new and you have no idea what's going on. Let her body be your guide."
"This is my standby for getting off partners who have some difficulty orgasming: Have her lie on her belly or get on all fours and position yourself behind her. Stimulate her g-spot with your palm downward and fingers (with short, neatly filed nails) gently pointed to her front. She can stimulate her clit manually or with a vibe (or you can with your thumb or other hand, if you're feeling up to multitasking). Also in this position, you can and should: pull her hair, stroke her back, grab her ass,
etc." (Contributed by Jessie)
*
SCISSORING!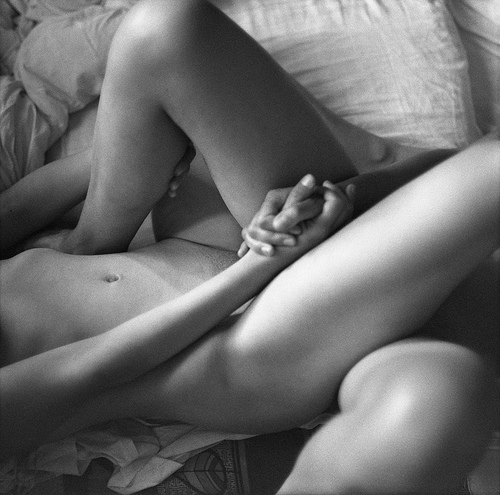 "How to Scissor: Bit of a lesbian legend this one and doesn't work for every couple. If it does though, stand by for fireworks. There are two basic positions. In classic scissors, you both lie down, open your legs and scootch together from opposite directions (so your pussies meet) and rub your clits together. If you prefer more body contact, one of you can lie on her back, legs apart, while the other goes on top with one leg between her partners and one thigh drawn up to enable cuntact. She can reach under her partner's bum to bring her closer. This will either work or it won't, it depends a lot on how your bodies "fit." But worth a try, eh? TIP: Don't save the lube for penetration, scissors feels fantastic with extra slip 'n' slide. Add a vibrator between you for extra va-va-vrrrrrrom."
– "However Do You Want Me?" DIVA UK Magazine, May 2011. The Sex Issue.
*
Safe Sex:
"Put a drop of lube on your girl's pussy before you slap on the dental dam— it increases sensation."
Always have a small Ziploc bag in with your safer-sex kit. Use it to cleanly dispose of used dams, finger cots, condoms, etc. if you're not near a trash can. (Useful if you're at a sex party or even in the middle of the living room.)
I might have larger-than-average hands, but I always bring my own rubber gloves to a sex party— there's nothing less sexy than trying to struggle into a too-small pair of gloves while a girl is waiting for you to finger her.
"Finally, one of the best things that you and your partner can do to protect yourselves and one another, is to communicate! Talk about your sexual history, whether you've had sex with men in the past, if you've been tested before and if you haven't been tested, (once more, with feeling! … ) get tested!"
– Sara, Lesbian Safe Sex 101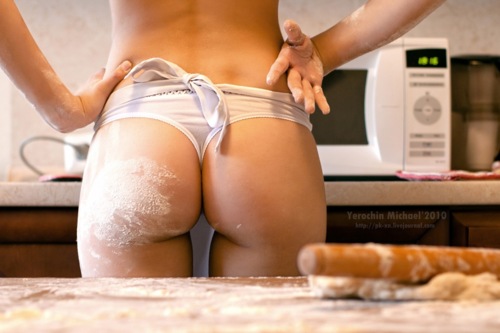 Disclaimer: All of the photographs on NSFW Sundays are taken from various tumblrs and do not belong to us. All are linked and credited to the best of our abilities in hopes of attracting more traffic to the tumblrs and photographers who have blessed us with this imagery. The inclusion of a photograph here should not be interpreted as an assertion of the model's gender identity or sexual orientation. If there is a photo included here that belongs to you and you want it removed, please email our tech director at cee [at] autostraddle dot com and it will be removed promptly, no questions asked.