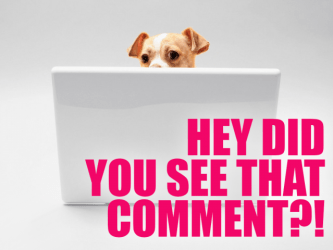 I'd like to talk to you about the comment awards but first I have to talk to you about Tegan and Sara. See, I've been excited about their new movie event spectacular all day and I've had no one to emote with. Fact: one half of my (2) queer friends here believes Tegan and Sara is "screamy music" and the other feels "meh" about them. What do you do with friends like this other than trap them in cars and force feed them hours of Tegan and Sara until they change their minds? I don't have gas money for that! So I'm telling you dear readers: I'm so excited about it and I know at least 63 of you are too.
And now, back to your regularly scheduled ceremony.
We wrote a lot this week about things you can watch. Like Tegan and Sara, D.E.B.S. (with recipes), the televisionary caption contest, Barbara Hammer, and "She's A Boy I Knew". We also celebrated fall with the best pumpkin pie and a fall feast. Tuesday was National Coming Out Day, and Riese brought you a state of the union on gays in the U.S.A.. Finally, we've got playlists for living out dreams, states of mourning, and the gym. The group of the week is…
This is a group about cats. This is all that matters.
---
The Please Return Your Membership Card Award to New Texan: "I have never seen this movie and I hate tofu.
I might as well go have sex with a guy right now."
On NSFW Lesbosexy Sunday Supports International Fisting Day:
The I Think You Mean Rugby Field Award to Jade: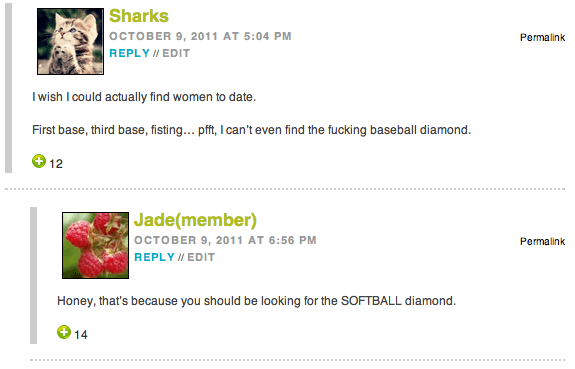 On Playlist: Work Out Your Shit At The Gym:
The I Knew It Wasn't Just Me Award to Lexi: "Don't underestimate "I'll make a man out of youwp_postsfrom the Mulan soundtrack.
It's on the oldest workout playlist known, dating back to the Northern Wei dynasty in ancient china."
On She's A Boy I Knew: Transgressing Gender, Transforming Film:
The FSL Award to novastar: "On a list of words with no English countepart is this: Gigil: (Filipino) The urge to pinch or squeeze something that is unbearably cute.
That is what that picture with the little chitlins makes me feel. Like, a lot."
On National Coming Out Day Listling Without Commentary: Selections From Your Coming Out Stories:
The Caution: Uncontrollable Laughing Ahead Award to Mary: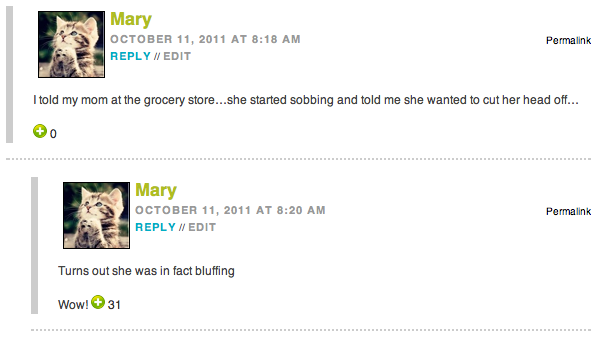 On It's National Coming Out Day and We're Thinking of You:
The Gigil Award to Sharks: "Just remember that strangers are like spiders: They're actually more afraid of you than you are of them."
On Tegan & Sara Boxed a Set: 3 Films + 1 Live Record x Our Hearts = "Get Along":
The I Can't Even Award to AJ: "Didn't one of them have a baby? EW there is no such thing as "going back to girlswp_postsits called BI. Turn OFF. IM OVER THEM.
The lesbian should go solo."