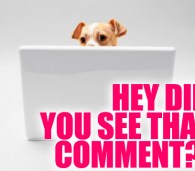 Good Winter young saplings. Emily thinks that seems like a contradictory introduction but her opinion isn't holding much water with me because she thought Hannah Montana was a cowgirl who rode horses [see starred comment award]. But also people comment 150 times on her comment award posts, so. Also "young saplings" implies Spring, which does not equal Winter. Therefore, "good winter, young saplings" does not make sense. Thank you.
Thank you, Emily. Three Words: Christmas tree saplings. Anyway, we're teaming up this week since I'm in Canada. It's cold here but I can feel the equality in the air. It's a nice feeling. Hope you're having a snowy January,
Love,
Emily & Laura.
In television news, Skins might actually be awesome and there is still a lesbian looking pretty on Pretty Little Liars. For your listening pleasure, we're discussing Britney Spears new single, Jessie J's "Do It Like a Dude", and your feelings about Ani DiFranco. Jess had a chat with Chely Wright, Howard Stern spoke with Johnny Weir, and everyone's talking about the new gay museum in the Castro.
---
On Tinkerbell's Team Pick: Mean Girls in the White House:
The You Go Award to katiebug: "I feel like Joe Biden is the Glen Coco of the White House."
On Let's Not Be Shy: How to Feel Better About Talk to Other Humans:
The Punny Award to smartypants and SomethingClever:

On Chely Wright, Country Music's First Out Lesbian Star: The Autostraddle Interview:
The Hannah Montana Award* to SomethingClever: "Perhaps they misread it as Autosaddle? The queer girl's home for cow-on-cow culture."
On Science for a Brighter Future: Research on Bullying and Gay Teen Suicide:
The Are You There, God? Award to bani: "there is a journal of homosexuality?? besides my own?thanks rachel, that was great."
The Just the Tip Award to kate: "Is the science man holding a dildo? That's what it looks like to me, at least. Is that how they researched the lesbians? So many unanswered questions."
The Award for Excellence in Disney Allusions to amythicalcurse: ""Let's get down to the homobusiness."
My brain automatically goes, 'To defeat…THE HUNS!""
The On Them Hoes Award to cheruth: "Also, I broke my ankle a few months ago. And at first, I used to get everything by using my crutch to make things rain on me, close doors, get the remote. (Actually, I no longer need crutches but I keep it by the couch so I can still do this.) So I liked that Hanna did the same thing. Never once did I end up with thousands of dollars in cash (either with the crutch thing or in general)."
On Saskatchewan Court Upholds Gay Marriage, Common Sense:
The Motherland Award to Camille: "oh, canada, my home and native land
letting gays getting married, and eating perogies
with glowing hearts and glittered wands
and maple syrup and poutine!
la laaa la la
la laaa la la
everybody should move here soon.
…it's a work in progress."
On Arizona Passes Measure Against WBC in Wake of Funeral Protests:
The Four Plus a Ten Award to Gay Gators: "If I was "God" I'd be seriously annoyed at the protesters. So annoyed that when they all die, I'd reincarnate them to be gay alligators [tegan and sara are back in my head], and have them studied for gay statistics."
On Nepal Will Counts its Transpeople, Court Gay Travellers:
The No Homo Award to Triple D: "America is like the douche who calls someone a faggot in front of someone who it doesn't know is gay, and then all of a sudden has "a bunch of gay friends" and "sees them like anyone else"."
On Listling Without Commentary: Subject Lines of Emails Sent from Riese to Laneia:
YOU GET ME YOU REALLY GET ME Award to Caffeine – "I love it when polished pioneering media super-lezzers are revealed to be, at times, slapping it together like a drunk undergraduate with a paper due tomorrow."