Two things have inspired me to talk about podcast apps this week—first, like much of the Autostraddle community, I'm listening to Fist You where two friends talk about sex, sex toys and comparing celebrities to sex toys. One of those friends is someone we know very well as one of our beloved Saturday Morning Cartoonists, Anna (do you notice the distinct Grease Bats bent in the podcast art?)! I'm hearing them laugh in my left ear right now as I type this, and it's charming. The second reason is that I'm preparing to drive to South Carolina for Christmas and it will take one million hours and if I don't have audio company with me in that car I will die. I thought maybe many of you would like to prepare for holiday travel and also listen to queerdos talk about sex toys, but without the weird interfaces of Stitcher or the Apple Podcast app. Here are some apps for your phone that will help you do that thing.
---
Overcast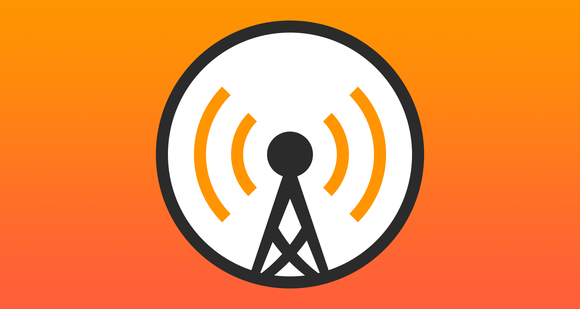 This is the one I personally use on my phone! Overcast comes with a ton of features for finding, organizing and playing podcasts. Get recommendations from the people you follow on Twitter and easily find podcasts on topics of your choice. Also search for podcasts by their name. In terms of listening features, there are two that are super badass: Smart Speed gets rid of dead air and silences in podcasts and speeds it up just a teeny tiny bit, which saves time overall; Voice Boost equalizes sound so that one voice isn't too quiet while the other is too loud. Unlike what most reviews say about Overcast, you can actually stream your podcasts (it's a feature that was rolled out after the fact), but I like to download podcasts while I'm on wifi to avoid the buffering problem. You can even set it to auto-delete episodes you've listened to. Also this is pretty. You know how I'm a sucker for pretty design. Also also, as of this past October it's free for iOS.
The only thing I don't like about Overcast is that their web app is nowhere near as good as their mobile app, and if I'm listening on my computer, I wish for better syncability. If that's important to you, too, you may want to check out—
---
Downcast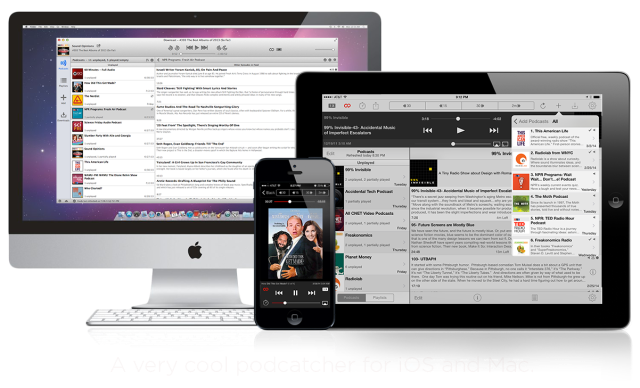 The main big thing about Downcast is that they have an iOS app and a Mac App, so if you're an Apple user and you like flipping back and forth between your mobile device and your computer with nary an interruption, this is for you! At $2.99 and $7.99 respectively, Downcast also provides support for password protected podcasts. I'm not as big of a fan of the design on Downcast because I like my interfaces to be a bit more minimal than this (and brighter and happier), but if you spend time staring at your phone in the dark, I think you'll appreciate the color scheme.
Not an Apple user? Don't worry, I've got your back with—
---
Pocket Casts
Pocket Casts is aesthetically very similar to Overcast, with one very important difference: platform diversity. It's available for iOS ($5.99), Android ($3.99), Windows Phone ($3.99) and in your browser ($9, with a 14 day free trial). But most importantly, I like that you pay for it. I know that's, like, a really weird opinion to have, but listen to this from their website:
We don't do freemium. No VC funding. No crazy. We love podcasts and we've built the web player that we want to use. We've priced it at a point where we'll stick around to keep it up to date. You can expect support, features and many more awesome things in the future.
I like that they have an eye to sustainability, and that they plan to grow the software. So often apps are fueled by the unsustainable plans that they speak of here, instead of something logical and long term. When I see great companies putting out great software for a price that keeps the software great, I swoon.
---
Podcast Addict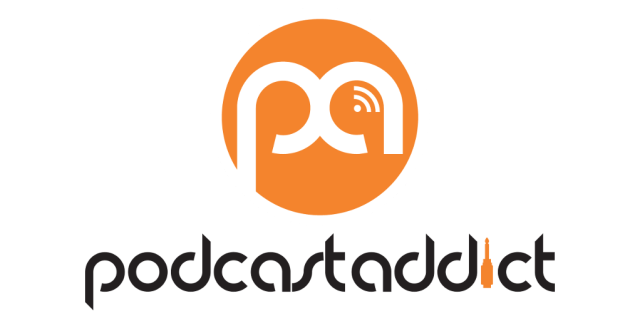 If you're on a tighter budget, Podcast Addict for Android (with an accompanying Google Chrome app) is totally free. It's also a little more than just a podcast player and manager — you can "manage all your audio & video Podcasts, Radio on Demand, Audio books, Live stream radio as well as your YouTube channels and RSS News feeds." Wow. Unlike the above apps, which appear to have teams, this app is written and maintained by just one dude. Also wow.
---
Podcasts To Listen To
Truth is, we're all a bunch of podcast addicts here. We've written about podcasts a bajillion times and we even make one of our own for our A+ members. Here are a bunch of different podcast posts where we tell you what to put in your ears:
Eight Podcasts That Aren't This American Life, by Brittani
Eight More Kickass Podcasts You Should Be Listening To, by Morgan
6 Gaming Podcasts By and For Women, by Al Rosenberg
Top 12 Podcasts Hosted By Queer Women, For Your Queer Ears, by Samara
So which podcatcher are you using this minute? And what's on your listening list? Tell me, tell me, I wanna know!