As I write this, in the year of our goddess 2015, as the summer winds down and the crisp air of fall rolls through our apple orchards, our pumpkin patches, our corn mazes; as the sun peeks through a layer of fog to wink at us with its golden rays; as the leaves turn to goldenrod, to ochre, to crimson, and finally fall to the forest floor in their russet slumber — only four of the top 20 podcasts on iTunes are hosted by women. Of those hosts, one is Terri Gross (bless), one is Sarah Koenig (praise), and one is an out queer (Lulu Miller —who we will get to later.) Just one queer woman. While those top iTunes spots change daily, my point rests: there aren't many of us hosting podcasts.
While more and more women are getting into the podcast game, they are primarily heterosexual and white. As podcasts become more ubiquitous, the trend seems to be leaning towards diversity, but painfully slowly. This is not to say there aren't queer women working in the field. The majority of queer Ladios (that's lady radio-makers) are producers and reporters, responsible for making the things you hear, but without any of the glory of hosting. Award winning, department leading, game changing queers are out there, but they don't always live in your ear buds.
So in the interest of telling the world we want more queers in our ears, here are a few shows hosted by queer women, for your listening pleasure.
---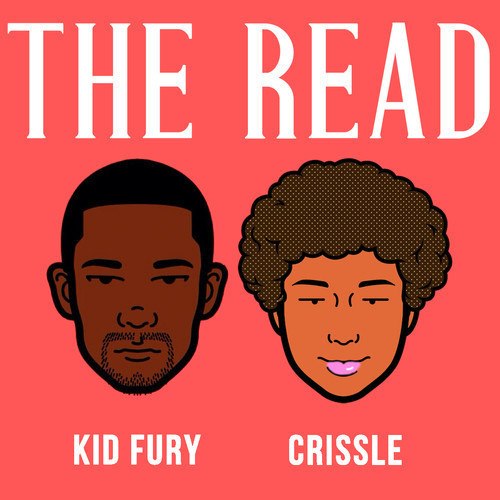 Once in awhile, a truly excellent podcast comes along. A podcast so good, you feel like the hosts are the best friends you meet once a week for the most excellent celebrity gossip, straight talk, solid advice, and drinks. The Read is that podcast, Crissle and Kid Fury are those hosts, and those drinks are full glasses of champagne, provided, indirectly, by Drake. The Read is billed as a "weekly podcast covering hip-hop and pop culture's most trying stars" but it's way more than that. It's a celebration of black excellence, a takedown of casual racism, and a soapbox for two engaging, intelligent, hilarious queers to do what they do best — read the world to filth.
Where to start: O_OFest
---
If you are a person who likes podcasts, chances are you hopped on the Invisibilia train months ago. Alix Spiegel and Lulu Miller (who quietly came out on twitter in February) helm this NPR podcast, which "explores the intangible forces that shape human behavior — things like ideas, beliefs, assumptions, and emotions." Spiegel and Miller are This American Life and Radiolab alums, respectively, and it's easy to tell how strongly their former shows influence their style. However, luckily, Invisibilia is building a distinct voice of its own.
Where to start: Entanglement
---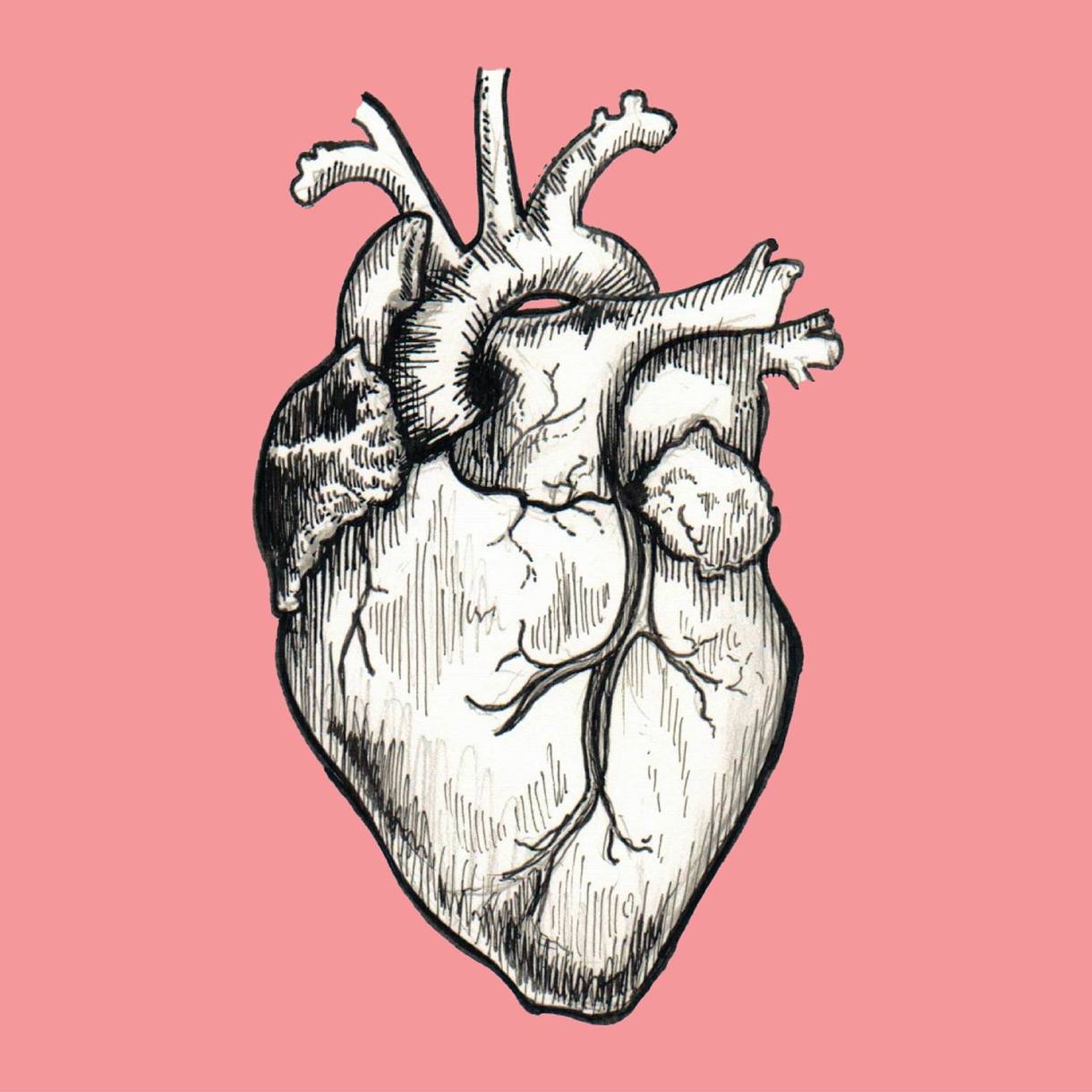 The Heart is a narrative podcast that covers "the triumphs and terrors of human intimacy, the bliss and banality of being in love, and the wild diversity of the human heart." Also, I'm one of its producers and it's my actual dream job. The Heart, formerly known as Audio Smut, was started by sex workers on Canadian community radio, then passed through the hands of various feminist media-makers until Kaitlin Prest and Mitra Kaboli took on the show and moved it to NYC. Since then, we've told stories about Lili Elbe, one day's love, passing, Riis Park, vaginismus, and a whole bunch of other topics that don't usually show up on public radio. Next up, taking over the world with sex-positive, feminist content.
Where to start: First
---
Julia Nunes' brand new show is so dang cute. Nunes, one of Autostraddle's favorite musicians, invites her guests to bring textual evidence of "who they used to be," be that an old diary, LiveJournal entries, or an email or two. The memories are equal parts sweet and cringeworthy, and Nunes and her guests laugh pretty much the whole way through. The show is only six episodes old, so get listening to this thing before it blows up and you can say you were one of the cool early adopters.
Where to start: Episode 3: Dannielle Owens-Reid
---
What?! Another Autostraddle contributor has a podcast?! Yes. Of course. I'm actually kind of mad at you for doubting that. Listen, that miscommunication was hard for us, but we'll get through it together with help from Coupla Questions! Dannielle Owens-Reid (Everyone is Gay, Autostraddle) and Claire Beitcher (Lady Shakes, Hair Creature) bring on couples to talk about their relationships, via Claire and Dannielle's "coupla questions." Get it? The show, as you might expect, is funny, goofy, and charming. Claire and Dannielle's questions are simple and sweet, and the couples are always down to get personal. It's a winning combination.
Where to start: It Was On The Shoulder Then Off The Shoulder
---
You already know about Deanne Smith's podcast, Questionable at Best, so strictly speaking I don't need to tell you about it. However, it is so delightful that I have chosen to mention it anyway. Every episode, Smith invites a guest on the show to answer one question. That's all it takes to fill 55 minutes with sweetness, pathos, and hilarity. Plus, a few of your Autostraddle faves have made it on the show and they are all charming, of course.
Where to start: #52 Carolyn Yates
---
Brittani Nichols (who you know) and Ariana Lenarsky (who you are about to meet) have a brand new podcast, appropriately titled Brand New Podcast, featuring the two aforementioned funny people in conversation. That's it. And it's dang entertaining. If you want to listen to a "podcast about nothing" hosted by "conventionally attractive comedians," this is the podcast for you. And really, isn't that what we all want? Attractive people making us laugh?
Where to start: Episode 1
---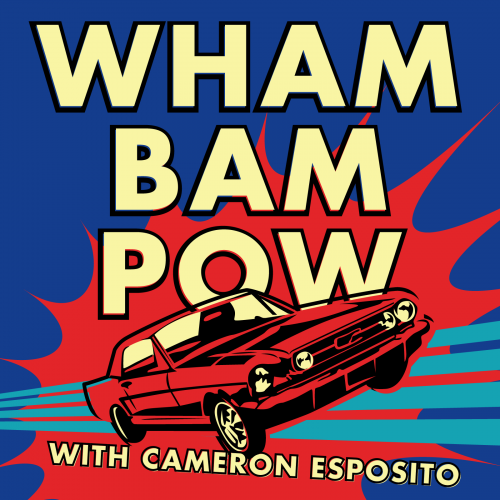 Comedian Cameron Esposito, of the most highly coveted ALH of all time, leads this massively entertaining "action/sci fi moviecast." Esposito and comedian panelists Rhea Butcher (Esposito's fiancee) and Ricky Carmona (a pretty cool guy) chat about the TV and movies they have seen, both current and classic, in an enjoyably meandering kind of way. Recommended for anyone who likes sci fi, action, or listening to endearing couples make each other laugh. Esposito's weekly UCB stand up show, Put Your Hands Together, also comes out as a regular podcast, also features co-host Rhea Butcher, also worth subscribing to.
Where to start: American Ultra
---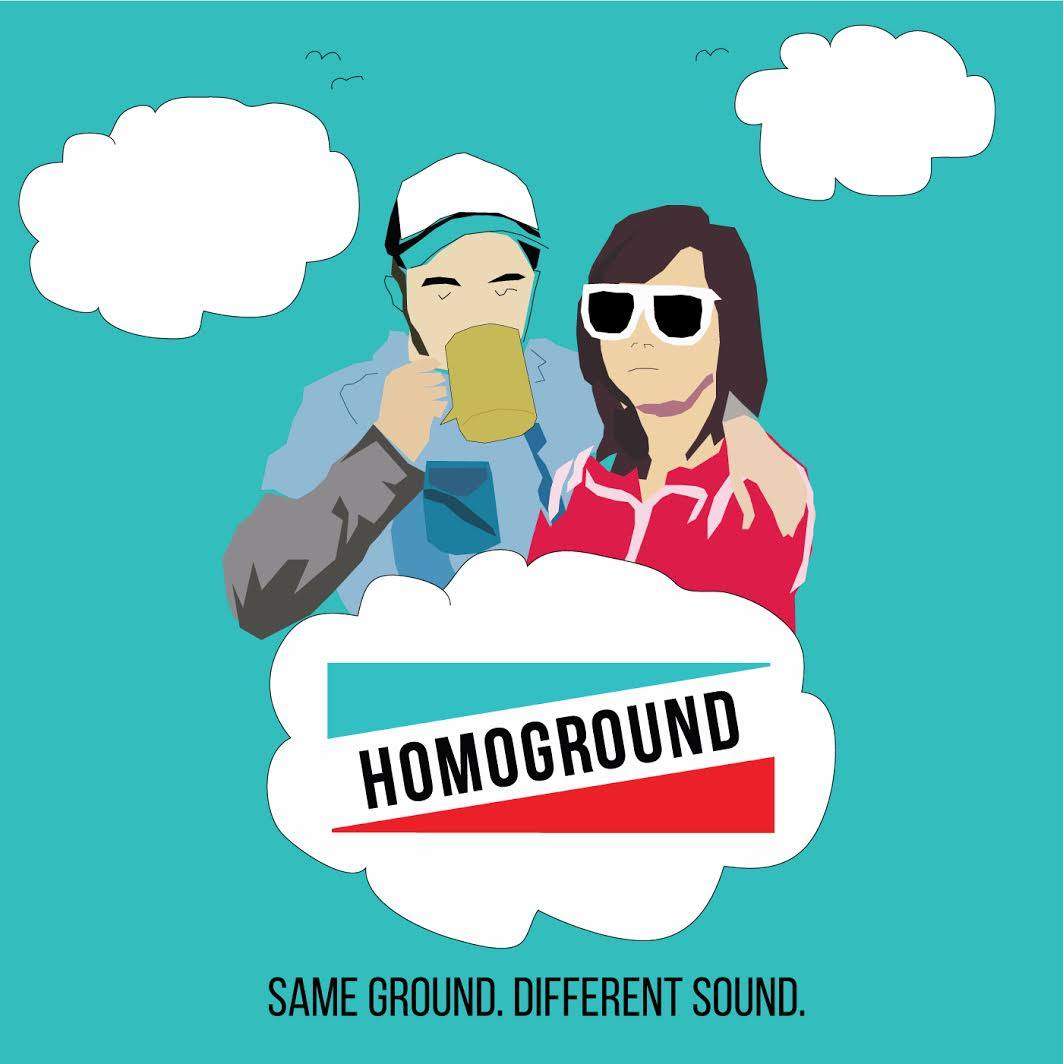 Every episode of Homoground starts with "Same ground. Different sound. You're on Homoground." To me, those words mean "hell yes." Hosts Jackatcha and scantron have featured over 400 independent bands since the show's inception in 2011, but have reviewed zero. "As a community, we feel that we are judged enough by the rest of society," their website states, "so why even bring that into the picture?" Each featured band has given permission to Homoground to play their music, so Jackatcha and scantron have developed relationships with bands of all sizes and localities. They've also interviewed some of your faves, including Amy Ray and Kimya Dawson. Get listening!
Where to start: Paper Lanterns, My Gay Banjo, Amy Ray + Interview!
---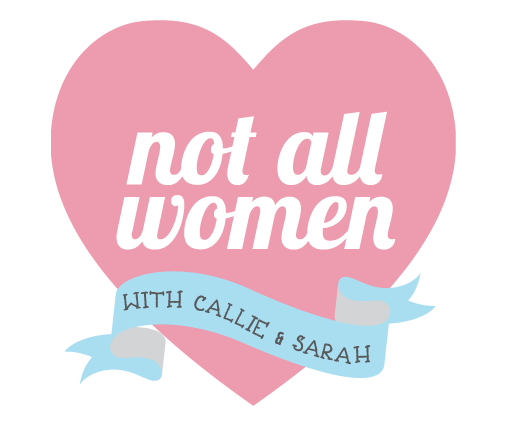 Most podcasts don't heavily emphasize their commitment to intersectionality in their show description. Then again, Not All Women isn't most podcasts. Callie Rasmussen and Sarah Sahim (of this article you may have come across) are committed to amplifying the voices of badass women, particularly trans women, women with disabilities, and women of color. That has lead to a handful of strong episodes featuring cool cats such as Sanaa Hamid, Lena Waithe, and Sara Benincasa. With guests so remarkable, yes, all women can get behind this show.
Where to start: Episode 5: Kaleigh Trace
---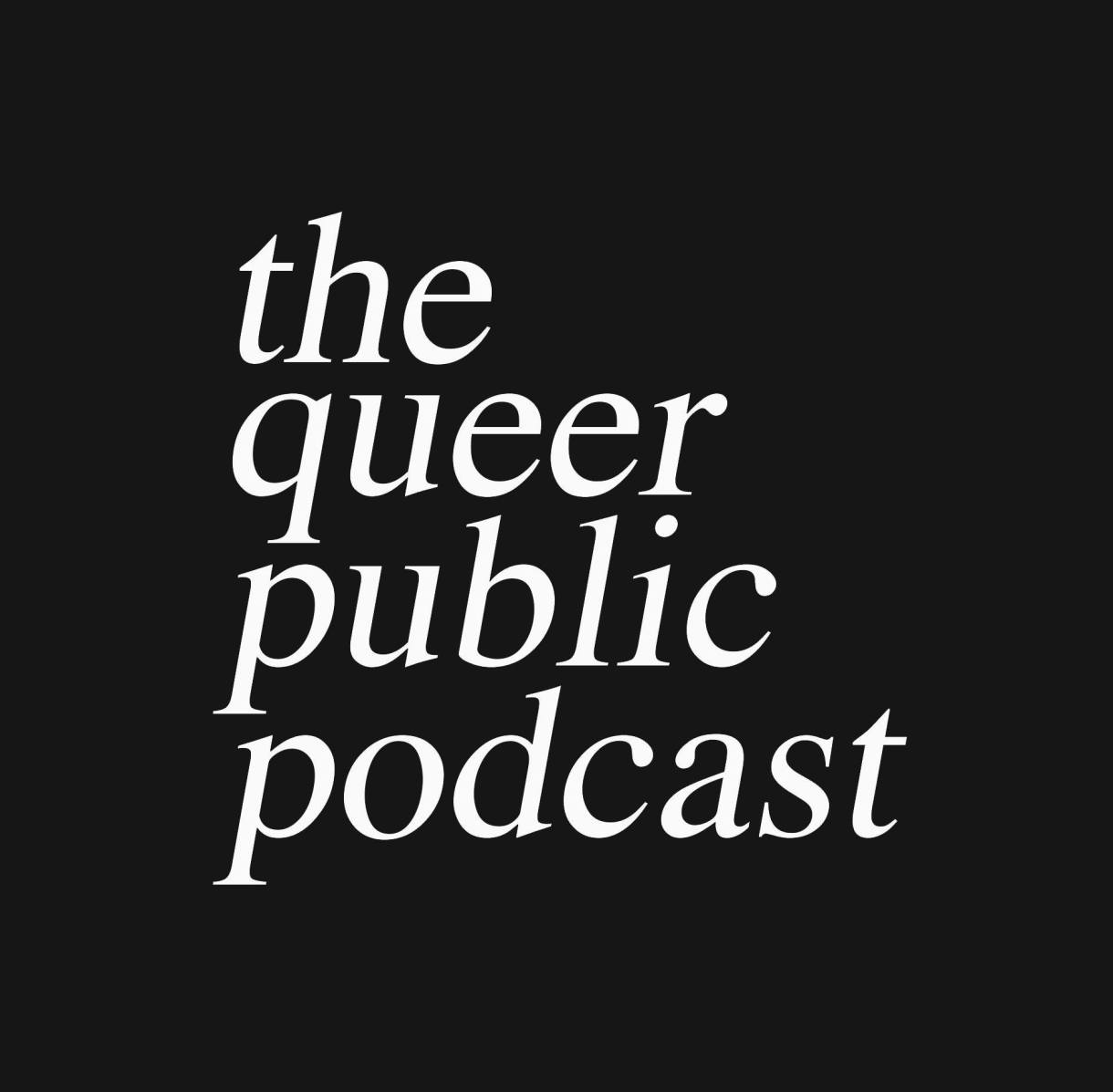 Queer Public, which is only two episodes in, has a degree of polish in production and storytelling that most newcomer podcasts do not. Host and creator Erin McGregor has a cool comfort in the hosting chair, guiding us through this show about "queer culture, queer politics, and queer identity." Queer Public has a This American Life-esque 3 Act structure and has so far covered the challenges to binational same-sex couples, pre and post DOMA, and being friends with your ex. Here's hoping McGregor keeps up that wide range of stories as the show progresses.
Where to start: Binational Same-Sex Couples and the Defense of Marriage Act
---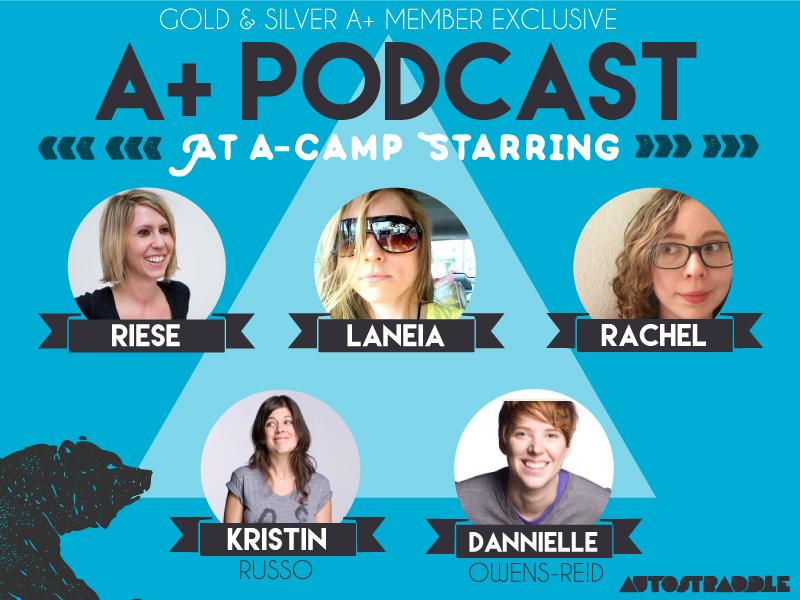 Sometimes, the love you were looking for was right in front of you. That is exceptionally true of the A+ Podcast, made and hosted by a bunch of queers, living on a site you already frequent. How convenient! Hosted and produced by Julia Wetherell and me, each show features stories and interviews by Autostraddle editors and contributors. We've themed shows on love letters, pop culture, and our baby queer years, and next episode is all about starting over. And speaking of starting over, folks who have been listening to the podcast can expect a new format for this new episode. Plus, it's pretty cool hearing what your favorite Autostraddle writers sound like IRL.
Where to start: Episode 3
---
Romantic Friendship, a show out of community station BBOX Radio, is no longer making new episodes. But due to humanity's spiking interest in marathoning defunct TV shows, it isn't a far leap to assume you might enjoy living in this excellent podcast's archives. DJ C-wag (Cassie Wagler) and DJ Sashay (Sasha Wortzel) explore "art, culture, and politics, through a queer, feminist lens." Topics include mermaids, the feminist subtext of 1960s girl groups, and queer country music. Intrigued? Now you understand why I would recommend a podcast that doesn't exist anymore. Happy binging!
Where to start: Adventures in Babysitting