+ It's Bisexual Awareness Week! The Movement Advancement Project has an infographic for you called "Snapshot: Bisexual in America" that details how stigma, legal inequality, and lack of bisexual-specific data impact bisexual peoples' health, safety, employment, and economic security. You can also read a full summary analysis of issues facing bisexuals in America on their site.
+ Trans woman Shadi Petosky, a writer/producer for Puny entertainment, was detained at the Orlando airport on Monday after TSA found an "anomaly." She live tweeted what happened. She says she was stopped, patted down, locked in a small room, and was then told to get back in the scanning machine "as a man" or "it was going to be a problem."
https://twitter.com/shadipetosky/status/646053501055987713?ref_src=twsrc%5Etfw
After she missed her flight, she had to rebook and at one point was asked to leave the airport. You can read most of her live tweets in chronological order at Vox or just head over to her Twitter.
+ Tiffany Santiago, 27, and her mother were attacked in a restaurant by a belligerent trio spewing gay slurs. "As soon as I sat down, I heard the word 'lesbian,'" Tiffany Santiago told The New York Daily News. "My mother and I look very close in age. They must've thought we were on a date."
They were having dinner at Bar Kogi on Second Avenue before 1 a.m. on September 12th when the assault took place. The three suspects, two women and man in their mid-30s were sitting a booth directly behind them and throwing balled up pieces of wet napkins and lemon wedges at the women. Santiago's mother confronted them and that's when the suspects threw her to the ground. When Santiago came to defend her mother she was thrown across the restaurant, resulting in a wound on her knee that required six stitches. Santiago and her mother sustained other cuts and bruises from the assault. The suspects have not been found.
+ Sen. Kirsten Gillibrand and U.S. Rep. Jerrold Nadler, two New York legislators, are trying to designate Stonewall Inn as the first national park honoring LGBT history. "When we look at our country, we have recognized women's rights, civil rights, all kinds of rights," Gillibrand said. "The time has come to give this part of our history an imprimatur of national importance." They're going to ask President Obama to declare Stonewall a monument and then later, push for a congressional vote to make it a national park.
+ Military officials denied Chelsea Manning's request to grow her hair and she is being forced to keep her hair short. She intends to fight the decision. "Even though the military agrees that allowing Chelsea to grow her hair is a critical part of her treatment plan, they continue to deny her basic human and constitutional rights," ACLU attorney Chase Strangio said in the statement. "When we filed our lawsuit a year ago, Chelsea had already waited more than a year for even minimal care to treat her gender dysphoria." Last month, Manning faced indefinite solitary confinement when she received infractions for inane things like possessing expired toothpaste and "prohibited" reading material. She ultimately lost recreation privileges for 21 days instead, but it was a small victory; the infractions will show up at any subsequent hearings and could affect how long she stays at a high-security prison.
+ Prince William attended an anti-bullying workshop at a British school on Monday and spoke out against homophobia for the first time. Alongside staff from the Diana Award, he took part in a session to provide students with practical tips on how to prevent LGBT bullying and cyber bulling.
+ On Friday, the U.S. House passed two anti-choice bills: one that could take funds away from Planned Parenthood for a year unless it stops performing abortions altogether (even though federal funds don't go towards abortions) and another that could have adverse effects on doctors who provide abortion services. Rep. Diane Black (R-TN), who introduced The Defund Planned Parenthood Act, said the bill would strip away federal funding for a one year, enough time to Congress to complete investigations on the organization. The bills came out of the accusations made by an anti-choice group who presented highly edited and deceptive videos as evidence that PP was selling fetal tissue, when that wasn't true. Rep. Trent Franks' Born-Alive Abortion Survivors Protection Act would add criminal penalties to the Born-Alive Infants Protection Act of 2002. The bill was inspired by the belief that PP allows infants to die after being born alive following an abortion, which is unsubstantiated. RH Reality Check says advocates are really concerned what this bill could do to healthcare providers. "Advocates argue that Franks' "born alive" bill would have a chilling effect on doctors because of its vague language that doesn't offer clear medical guidance, and that it's not necessary because the law already allows criminal charges for killing an infant." In the end, it's easier to promise to defund the organization than to do.
+ In an effort to illuminate what verbal and non-verbal cues count as sexual consent to older teens and young adults, Planned Parenthood created a new video series to "model what consent is and what it looks like in a variety of scenarios among different couples, including same-sex couples."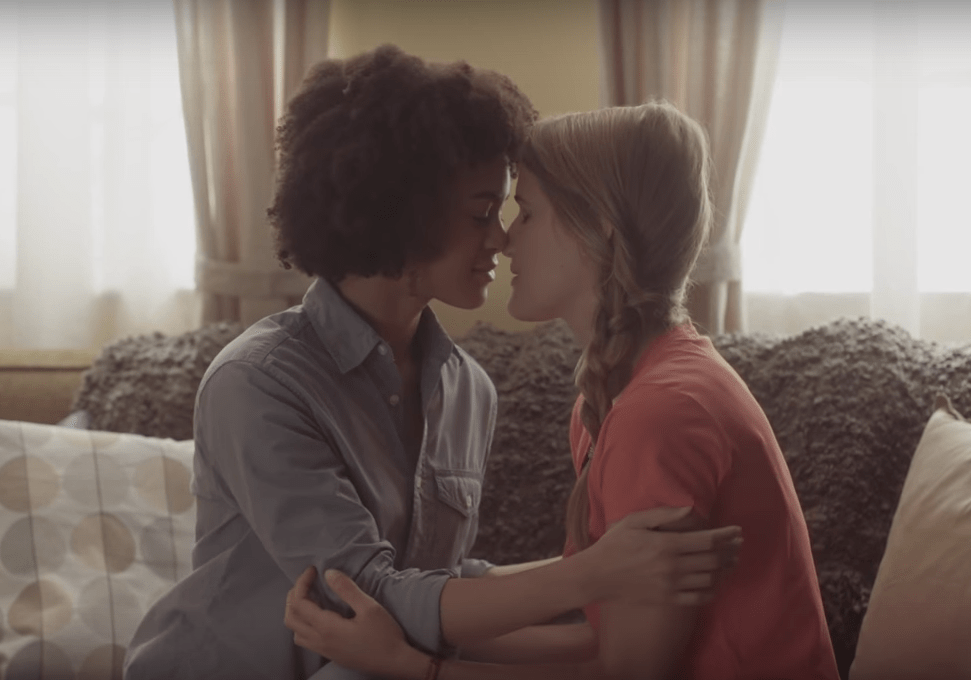 + Scott Walker has officially dropped out of the presidential race. This might be the time when they all start dropping like flies? Walker said the field was so crowded that candidates started making personal attacks instead of issues that matter to voters. "To refocus the debate on these types of issues will require leadership," Walker said. "I encourage other Republican presidential candidates to consider doing the same so that the voters can focus on a limited number of candidates who can offer a positive, conservative alternative to the current front-runner. This is fundamentally important to the future of the party and, more importantly, to the future of our country." He also said a bunch of confusing statements and didn't do very well in debates; he ultimately polled very low within his party.
+ A Texas judge issued a historic ruling and recognized the common-law marriage of two women, Sonemaly Phrasavath and Stella Powell, who got married in the state in 2008 when same-sex marriage wasn't legal. Powell died of colon cancer in 2014, leaving Phrasavath to fight with her wife's family for her estate and for their marriage to be recognized by the state. Phrasavath and Powell's family reached a settlement but Attorney General Ken Paxton objected to it, saying it could lead to confusion of past cases and creating new conflicts. But on Tuesday Travis County Probate Judge Guy Herman approved the settlement and removed the attorney general as a party to the case.
+ Presidential candidate and Vermont senator Bernie Sanders introduced the Justice is Not For Sale Act, which would ban government contracts with private prisons. The bill would require the government to directly oversee correctional facilities, rather than contracting them out. Sanders said in a statement:
"In my view, we need bold change in our criminal justice system. As a first step, we need to start treating prisoners like human beings. Private companies should not be profiting from their incarceration.
Our emphasis must be on rehabilitation, not incarceration and longer prison sentences. The basic decisions regarding criminal justice and public safety must be the responsibility of the citizens of our country and not the investors in private corporations."
+ Police in Stockton, California are being investigated for an incident where a black teen was accused of jaywalking and when he ignored an officer's demands, the officer beat the teen with his baton and then was joined by eight other officers to "apprehend" him. The ordeal was caught on video and published on Facebook.