For a certain type of NPR-devoted socially-conscious queer beer aficionado (aka most of the people who run this website), two of the worst things in our world are 1) the decline of gay bars and 2) gentrification. But what if there's an uneasy relationship between the two – what if the emergence of new gay bars meant gentrifying the surrounding community?
To examine the issue, Amanda Hess looks at the town of Herndon in Fairfax County, VA, where neighborhood bar So Addictive began with a drag night and dyke night and has begun to transition into a full-time gay bar. But Herndon has traditionally been, as locals put it, "not exactly the most hospitable place for gays." What does it mean for or about the town that a new gay bar is coming into its own when most gay bars around the country are dying out? Herndon residents have differing opinions on the issue. Are gay bars gentrifying because gay people are hip, trendy, and rich, like on the teevee?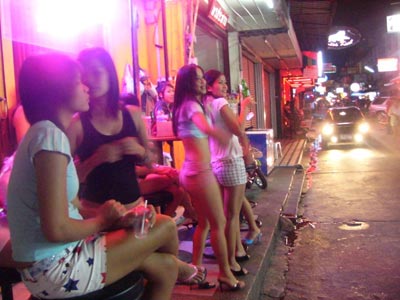 "Gay bars are associated with gentrification," one Fairfax resident argues. "They are often located in fringe areas where the affluent alternative lifestyle crowd moves in [and] improves the area." But the resident worries that the arrival of a gay bar in already-gentrified old town Herndon could signal that the area is flirting with the economic "fringe."
Or are they a sign of 'decay' – more Stonewall and less Ladies Night, when working-class queers needed a space of their own?
"In an emerging area," the commenter writes, "a gay bar is almost always going to be a good thing. In established Herndon . . . I'm not sure if it will detract more." The resident added: "I'd probably fall into the category that it could make Herndon appear 'trendy' if shown in the correct light. On the other hand, it could make the traditional old town appear to be decayed."
Or is this about good old-fashioned homophobia?
In the past, homophobia forced gay bars to set up shop in poorer neighborhoods; now, concerns over urban "decay" can serve as convenient covers for lingering homophobic attitudes. "I don't judge the lifestyle, but being one quite conservative when it comes to urban design, I do not like the idea of a rainbow flag flying across the street from the town hall," the gentrification-minded Fairfax resident writes. "The flag needs to go." He adds: "Will the drag queen action be kept inside or will the town lose it's family friendly character?"
Like virtually everything else gay, the socioeconomic significance of gay bars doesn't have a lot of research to its name. The information that can be found via a cursory Google search seems like it mostly pertains to the idea of isolated gay communities; what happens in a situation like this, where there's one largely gay institution in the middle of the most "walkable" area of a "family-friendly" city?
Without research on the economic impact of gay businesses, the issue of what So Addictive's transition to a gay bar means really comes down to what gay people mean, to residents of Herndon and to the wider community. Are we upper-middle class hipsters who can stimulate the local economy but simultaneously displace and alienate older residents? Or are we social undesirables who will lower everyone's quality of life with our deviant, beer-swilling, rainbow-flag-waving ways?  The answer is that there is not just kind of one gay person, or one kind of gay bar, or one kind of gay anything. What will happen in Herndon? No one can be sure, but the future is bright, and it promises karaoke.