The Advocate produced a list of the Top 15 Gayest Cities in America, possibly for the express purpose of pissing everybody off and therefore causing a lot of internet buzz. It seems to be working as The Advocate website is taking an extra-extra long time to load today, making their decision to place every item on the list on its own page to artificially increase page views and therefore perceived traffic particularly special.
This was the ranking system employed by The Advocate:
Using a completely unscientific — but still strangely accurate — statistical equation, The Advocate has come up with a diverse and surprising list of where gay people are living, loving, voting, and creating communities. This list demonstrates that the homosexual agenda is spreading across the 50 states — from Washington, D.C., to Vancouver, Wash. — and especially, it seems, in the heartland. Like it or not, America, LGBT is more a part of the USA than ever before.
The rankings were as follows:
1. Minneapolis, Minnesota
2. Santa Fe, New Mexico
3. Pittsburgh, PA
4. Orlando, Florida
5. Las Vegas, Nevada
6. Vancouver, Washington
7. Atlanta, GA
8. Washington DC
9. Seattle, Washington
10. St. Louis, Missouri
11. San Francisco, CA
12. Cleveland, Ohio
13. Denver, Colorado
14. Oakland, California (THIS IS WHERE I LIVE! I AM PROBABLY WHY IT IS GAY)
15. Miami, Florida
Here are some of the people who are mad:
Seattle, WA – Seattle PI:
"Minneapolis is "more gay" than Seattle. So is Santa Fe and Vancouver, Wash., according to a list from Advocate.com… Seattle, usually a top-three city on rankings regarding anything gay, came in at No. 9. To put that in perspective, Vancouver was ranked sixth — largely because that's where Portland residents go to grow up….  [The Advocate's ranking system] factored in profiles on gay.com, the number of openly gay public officials, lesbian bars and — is this one real? — the number of Tegan and Sara performances during the last five years."
Philadelphia, PA – Philly Magazine:
"It seems that Philly – where you get your history straight and nightlife gay, and where Ben Franklin isn't the least bit afraid to short pants – didn't even make the list.
But these cities did: Denver (where oxygen is an import), Pittsburgh (Queer as Folk wasn't even filmed there), Santa Fe (do gays genuinely like Aztec print?), Cleveland (well, they did win the 2014 Gay Games), Vancouver, Wash. (is it some kind of lesbian commune?) and Las Vegas (showgirls are not drag queens)."
Houston, TX – Houston Press:
"The Advocate, the leading national GLBT magazine, has issued a proclamation outlining the 15 gayest cities in America. Houston isn't one of them. Yeah, yeah: lesbian mayor, Montrose, huge Pride Parade — counts for nothing, apparently. Cities that are gayer than Houston? Pittsburgh. St. Louis. Oakland. Who knew?"
Atlanta, GA – Fresh Loaf Atlanta:
"Every year, National LGBT publication The Advocate concocts a dubious formula… and uses it to compile a list of the "Gayest Cities in America." Besides being an excuse for their writers to overuse the word "gayborhood," The Advocate's "Gayest Cities" list serves as a guide to gay travelers — a where's where of friendly places — and it was a source of pride when Atlanta nabbed the top spot in 2010. Well, we made the list again this year, but all the way down at No. 7. The new gayest city? Minneapolis, Minnesota. How does gayness fluctuate that much in a year?"
New York, NY – Gawker:
"Why are people so bad at making these lists? For starters, New York City isn't even on the list! How are you going to come up with a list of the gayest cities in American and not even have New York on it? This is where Stonewall is. We have more discarded bottles of poppers floating around in our sewers than Denver has on its shelves. Yeah, Denver is on the list."
Atlanta, GA – Project Q Atlanta:
"Falling from No. 1 to No. 7 so quickly might be an issue if the magazine's annual 15 Gayest Cities in America was any reflection on reality…
Let's break it down. Atlanta is indeed "awash in burgeoning gayborhoods,wp_postsbut…
– The residential Candler Park is not usually thought of as a "business district.wp_postsMaybe they meant Little 5 Points.
– It's East Atlanta Village, not "East Atlantic Village.wp_postsMaybe they meant Atlantic Station, but probably not.
– And while Virginia Highland is in fact "tree-lined,wp_postswe don't think that electing lesbian City Council member Anne Fauver in that area—and more importantly, representing the actual adjacent gayborhood, Midtown—is the most recent data available on Atlanta's LGBT elected officials."
With Fauver out since 2010, the last we checked, the only openly gay Atlanta City Council member is Alex Wan, who just got a plum appointment in his second year. And what, no mention of lesbian Fulton Commissioner Joan Garner, elected last year? Not a word on gay Atlanta State Rep. Simone Bell, the nation's first openly gay African-American legislator who this week started her second term at the Gold Dome? Of course, the Atlanta area also boasts longtime state Rep. Karla Drenner, the first lesbian state lawmaker who's been in office so long that she's a senior member of the Democratic party."
So, according to our completely non-scientific methods, the following cities were totally left off the list for no apparent reason despite their overwhelm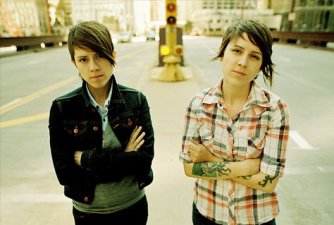 ing homosexuality:
New York, NY
Los Angeles/Hollywood/Long Beach, CA
Columbus, OH
Chicago, IL
Portland, ME
Ann Arbor, MI
Boston, MA
Provincetown, MA
Sacramento, CA
Austin, TX
Portland, OR
San Diego, CA
Springfield/Northampton, MA – LESBIAN CAPITAL OF THE USA
Eugene, OR
Salt Lake City, UT
Dallas, TX
Philadelphia, PA
Asheville, NC
Burlington, VT
Iowa City, IA
Bloomington, IN
Madison, WI
But hey — you know we've made progress when American cities are fighting over who is the gayest. I think they mean "Gay" like "happy" though right?