Early this week Britney Spears released a new single, "Hold It Against Me," and it was kind of a big deal.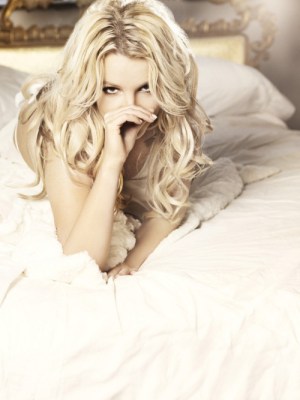 "Hold It Against Me" is co-produced by the dream team of Max Martin and Dr. Luke, who are collectively responsible for that whole Katy Perry situation ["I Kissed A Girl", "California Gurls", "Teenage Dream", etc.] and for a lot of Ke$ha's success, too. You only have to look at what they've done for Britney so far to see that they're a winning combo, the proof is in the club-ready chart-topping pudding. And you know, Britney does a good job singing it, too.
Thanks to a timely demo 'leak', this track was a hit before it even dropped. When it did, it shot straight to #1 on the US iTunes chart and smashed the record for the highest number of US radio plays in one day. It's already #1 in 14 countries. Impressive, although not entirely shocking given the way it was hyped and branded. The Comeback Single. The first pawn in the highly sensationalized 'Gaga vs. Britney' battle for the coveted title of 2011's Queen of Pop.
Reactions so far:
"The star of Britney Spears' brand new single, "Hold It Against Me," isn't the pop tart herself. It's a burning, pulsing swath of synthesizer that oscillates throughout the track and pulls you into the chorus. It may be nothing but a gimmick, but it's the kind that can't help but make you move." (@nydailynews)
"There's really no predictable formula on "Hold It Against Mewp_posts— it grows and evolves like a living organism. In fact, it's so real that Team Britney have virtually mapped out the structure of the song to make it the musical equivalent of sex." (@prophetblog)
"Musically, "Hold It Against Mewp_postssounds a lot like what Britney was doing on her 2007 gem Blackout, perhaps the most influential pop album of the past five years. It definitely promises great things for her album." (@rollingstone)
"Hold It Against Mewp_postssounds like it was created, piece by piece, beat by beat, in a laboratory and it has about as much soul as an ice cube." (@hitfix)
"If you listen to the lyrics of Britney Spears' new single, 'Hold It Against Me,' you'll find some major similarities. … In all honesty, we feel completely ripped off." (@thebellamybrothers)
Which brings me to my personal reaction. This song is Britney Spears, through and through. It's drama and pulses and power, overall it's very well crafted, produced and performed. But I can't stomach this right now. I seem to have woken up in 2011 with a severe hangover from the abundance of relatively emotionless and over-polished pop that dominated the charts last year, all of those uniform hits with their uninspired lyrics and those predictable hooks that at first excited me but then multiplied and gradually resulted in concussion. And even though this track's slow burn has somewhat set it apart from last year's done-to-death formulae, it lacks the passion and intensity that I crave right now.
I have no idea what pop music will sound like in 2011 – whether our artists will follow the beaten path or try to break new ground. As far as this hyped up competition for pop supremacy goes, I think a lot of you would agree that Britney Spears and Lady Gaga are both capable of producing a record that will shake up the genre and make them worthy of this year's Queen of Pop title. In saying that, I think my money will be on Florence & The Machine.
So what do you think?