Black queer women are magical. We're innovators of style, technology, science, art, music, and all other sorts of badassery. Two years ago Riese put together a list of 100 LGBTQ Black Women You Should Know. This year for Black History Month, we've included another 50 Black trans and queer women that you absolutely must know about. These women are athletes, actors, musicians, pop culture icons, activists, scientists, doctors, clergy members, and so much more. They showcase just how different and unique trans and queer Black women can be.
Obviously, this list isn't exhaustive. There are more Black queer and trans women doing amazing things in the world than we could ever hope to categorize in one post. This list is the start of a conversation! Did you learn about someone cool? Who did we miss? Do you just want to talk about how amazing Black women are? Get in those comments!
---
Women in Activism/Politics
April Parker, Lead Organizer of the Queer People of Color Collective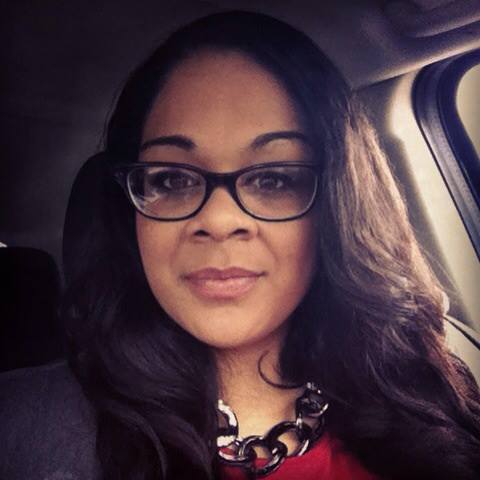 April Parker has been working the the Greensboro, NC local activist community for over five years. She is the lead organizer of the Queer People of Color Collective in the city and is working on getting a femme-centric clothing line called "Them Femmes" started.
---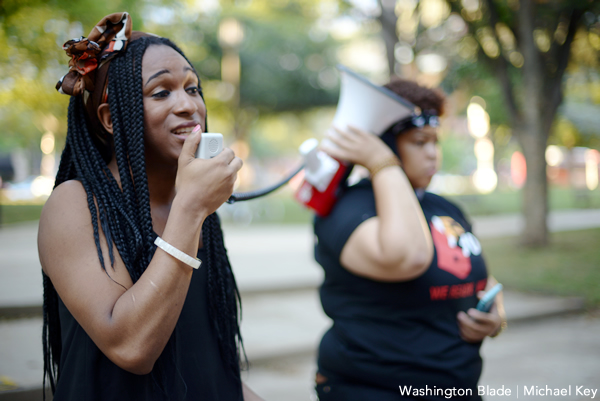 Elle Hearns is the Central Region Field Coordinator for GetEQUAL. According to her bio she is a, "black, trans, freedom fighter" who is leading "international conversations centered on the importance of black trans women leading their own causes and using their own voices".
---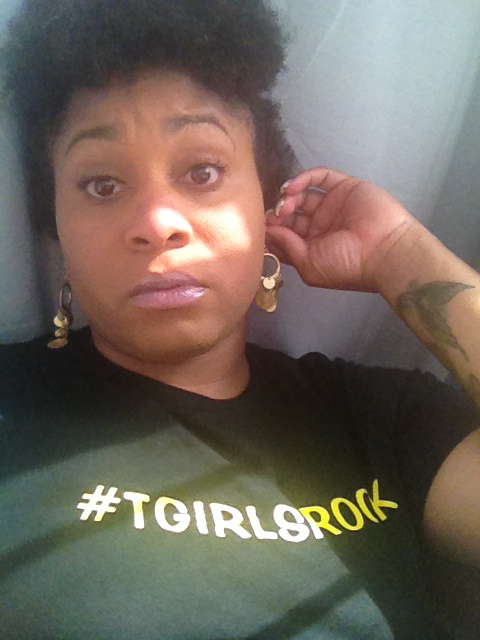 Katrina Goodlett is a trans activist, artist and blogger. She hosts and executive produces a popular web radio series, the Kitty Bella Show, where she highlights the voices of trans women of color. She created the #tgirlsrock campaign, which empowers trans people through clothing. Katrina was also one of 2015's Trans 100.
---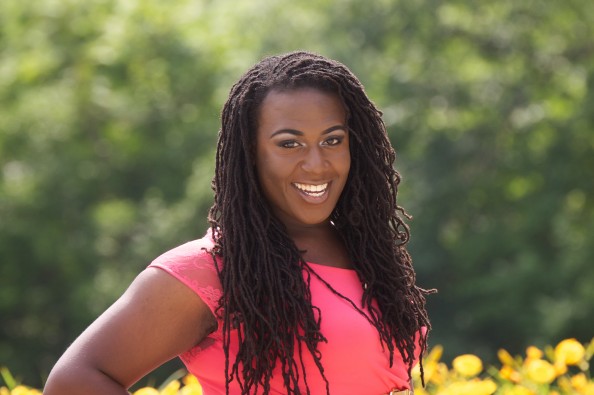 Cherno Biko is a human rights activist and highly sought after public speaker. She's been named to the Trans 100 and is being highlighted this month as part of #NBCBLK28 for her achievements.
---
A. Breeze Harper, Diversity Strategist, Critical Theorist, Public Speaker and Author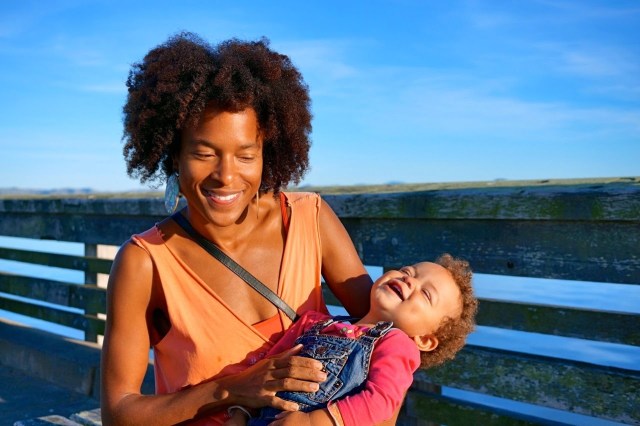 Dr. Amie Breeze Harper is the founder of the Sistah Vegan Project, a writer, speaker, and diversity consultant at Critical Diversity Solutions. In 2014, her most recent novel Scars: A Black Lesbian Experience in Rural White New England was published.
---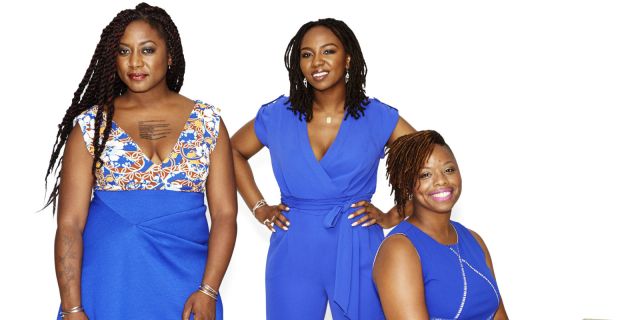 These three black women created #BlackLivesMatter together. While the work of these three women is often ignored, Alicia Garza wrote a herstory of the movement to make sure their work is acknowledged and documented.
---
Ferrell is a founding member of Millennial Activists United and was active in Ferguson over the summer. Ferrell actually married co-founder of MAU, Alexis Templeton in 2014!
---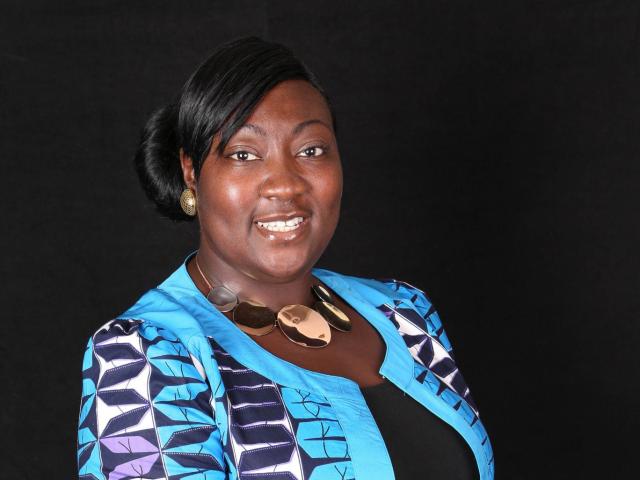 Phyll Opoku0-Gyimah is a co-founder of UK Black Pride. She recently made news by turning down an MBE, saying that she couldn't accept the award as long as, "LGBTQI people are still being persecuted, tortured and even killed" because of laws put in place by British colonialism.
---
Janet Mock, Author, Advocate, TV Host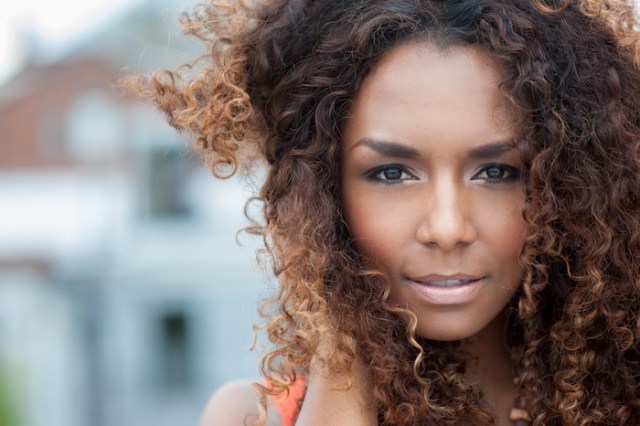 Janet Mock is a writer, trans activist, and television host. Her new show So Popular! on MSNBC takes a look at culture "in an effort to expand the idea of what is considered political and worthy of analysis." Her book Redefining Realness is a New York Times Bestseller.
---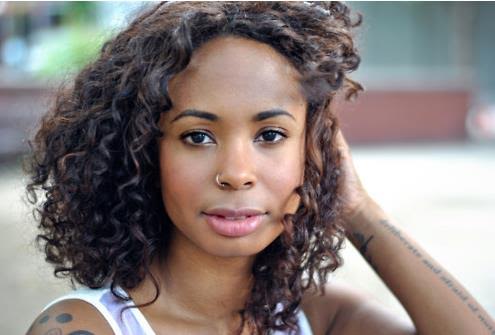 Kim Katrin Milan is an artist, educator, and writer. She grounds her work in equity, human rights and justice. She speaks at various universities and conferences across the United States and regularly updates her blog and website with up to date information about her new work. She has contributed work to Autostraddle in the past.
---
Actors/Musicians/Pop Culture Icons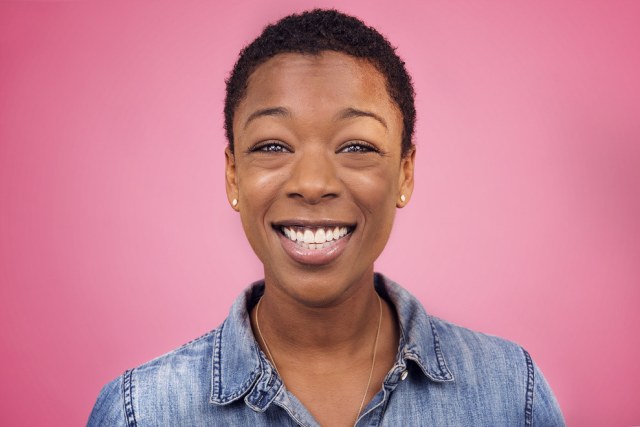 Samira Wiley is most well known for her role as Poussey on the Netflix series Orange is the New Black. Her exciting life, which is well documented on her Instagram, has earned her a spot on a few No Filter posts.
---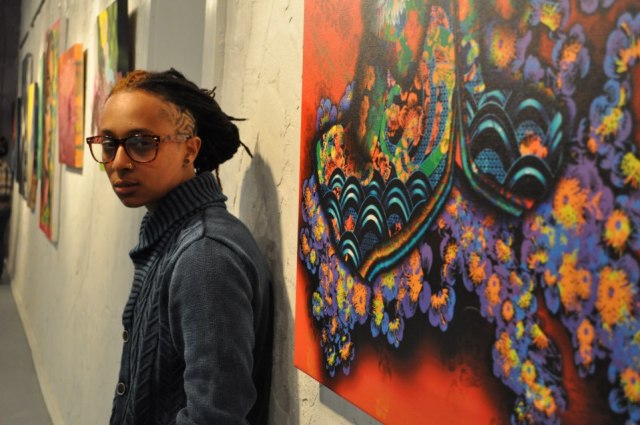 Look Alive was well known for her role as Rae on the web series Between Women which she revived last year for the show's third and final season. She also has a rap career; her most recent single, "Divorce" came out in September 2015.
---
Tona Brown, classical soprano and violinist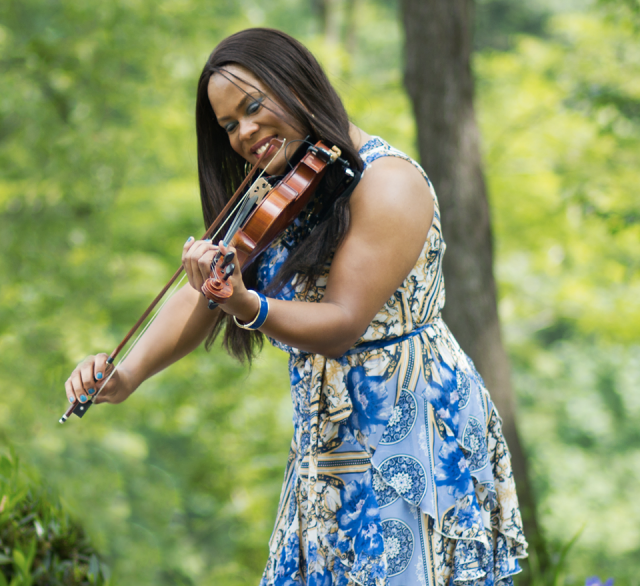 Tona Brown was the first trans woman to give a concert at Carnegie Hall. She is a mezzo soprano and skilled violinist who has trained and competed since age 10. Her career brings her around all of North America and Europe.
---
Laverne Cox gained fame as the first "trans woman of color to have a leading role on a mainstream scripted television show" for her portrayal of Sophia on Orange is the New Black. She is the executive producer of Free CeCe a documentary about CeCe McDonald set to be released this year.
---
Most recently, Lena Waithe can be seen on Netflix playing Aziz Ansari's best friend Denise in the show Master of None. The actor/screenwriter is also currently working on a pilot for Showtime with Common.
---
Amandla Stenberg is a 17 year old came to the public's attention for playing Rue in The Hunger Games. After a YouTube video called "Don't Cash Crop on My Cornrows" she also became known as quite the activist. The teen feminist recently came out as bisexual on Snapchat saying, "It's a really, really hard thing to be silenced and it's deeply bruising to fight against your identity and to mold yourselves into shapes that you just shouldn't be in."
---
Brittani Nichols is Autostraddle's own special treasure. This past year, she finished work on Suicide Kale (directed by Carly Usdin) and she's currently doing a podcast about the new musical Hamilton called Hamilton the Podcast. She is constantly being hilarious on Twitter. You can also see her this year at A-Camp!
---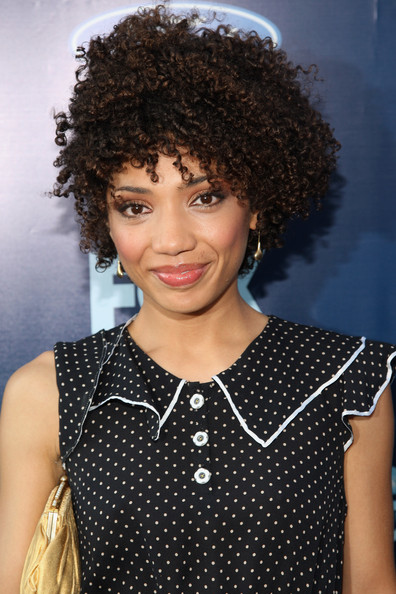 Jasika Nicole does everything. She makes her own clothes and her own furniture and was in Fringe and is in Scandal. This year she worked on the film Suicide Kale, also starring Brittani Nichols, she's done voice over work for the podcast Welcome to Nightvale, and she's in an original new web series called Send Me. Also, right this moment you can learn how to sew with her on Autostraddle in her new series Sew You Want to Know How to Sew.
---
Katey Red, New Orleans Bounce musician
Katey Red was the first queer bounce rapper, ever. She performs all over New Orleans, and appeared on Fuse TV's reality show Big Freedia: Queen of Bounce with her friend and longtime collaborator Big Freedia.
---
Djuan Trent, former Miss Kentucky, A-Camp celebrity
Djuan Trent was Miss Kentucky in 2010. After coming out in 2014, she was the first openly queer beauty pageant contestant. She is known as a speaker, writer, advocate, and singer, amongst other things. Last year at A-Camp, Trent performed to a sold-out crowd with the A-Camp Family Band.
---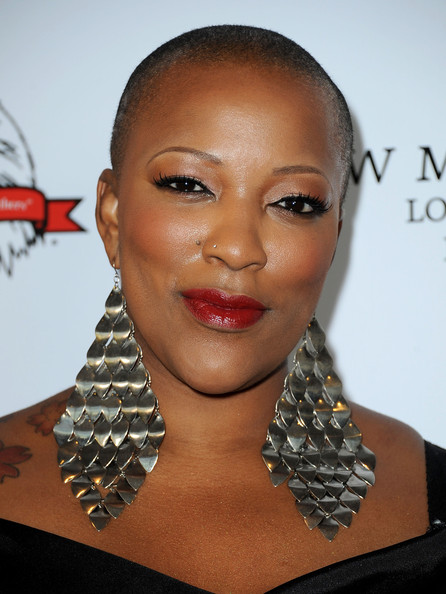 Frenchie Davis came to fame competing in American Idol, but the singer has had a long career on the stage as well. She is an out bisexual woman who also devotes her time to activism, most recently around the Black Lives Matter movement. Last year she recorded an acoustic version of Fetty Wap's "Trap Queen" for the YouTube channel Hip Hop Musicals.
---
Crissle West, blogger, podcast co-host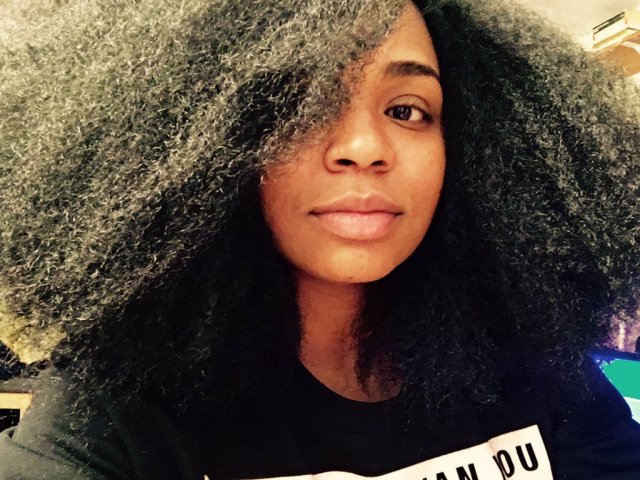 Crissle co-hosts the weekly podcast The Read with Kid Fury where together they discuss pop culture, offer advice, and deliver a weekly read. She also hosts hour-long music blocks on Beats 1 Radio as a part of Apple Music. Occasionally, Crissle also appears on television and panels to discuss race relations and Black identity.
---
Women in STEM
This power couple is "catalyzing culture, capital, and community through media, policy, and advocacy". Together, they run Politini Media, which includes a website, blog, and political podcast and talk show.
---
Courtney Wilburn is a web app developer for O3 World. Last summer, she was awarded one of the White House's LGBTQ Tech and Innovation Fellows. She will present a project her and her team have been working on, the GreenBook App, later this month at the Lesbians Who Tech Summit.
---
Kiva Wilson, diversity program manager at Facebook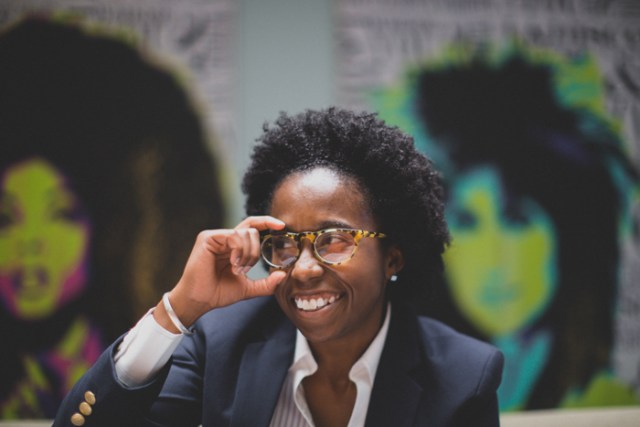 Kiva Wilson develops "strategic outreach and recruitment strategies" for Facebook to help the company find, grow, and keep "historically under-represented talent." Discussing how to make the tech industry as a whole more inclusive for queer and trans folks, Wilson said, "I think if the tech industry, as a whole, makes a conscious decision to build a work environment and industry policies that support our trans family members we'll be stronger for it."
---
Morgen Bromell, CEO/Founder of Thurst
In 2015, Morgen Bromell launched Thurst, "a dating app for queer people of all gender identifications." She recently made a post about the importance of Black people and Black queer people's involvement in technology, saying, "I firmly believe that a better tomorrow can only be envisioned by black minds, survivors of the waves of a slow and systematic genocide, but also fundamentally gifted with the blueprint for global liberation."
---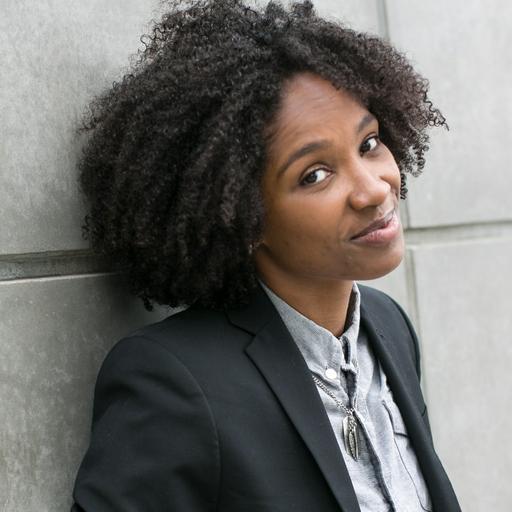 Krys Freeman is a rising entrepreneur and sees technology as "a vehicle for radical change." Krys sees technology as a way to connect communities, and has used that philosophy as a means to get Krys's startup Hella Rides, a carpooling app, off the ground.
---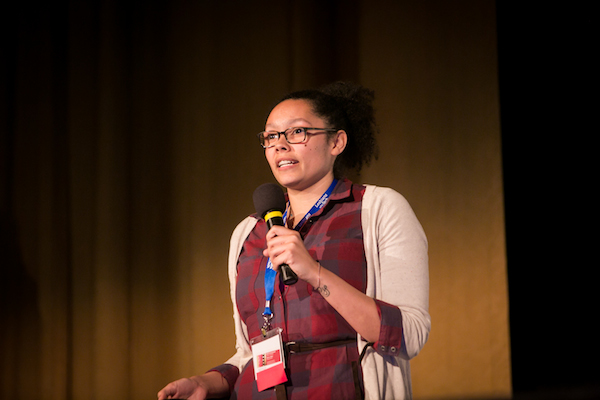 Allie Esslinger is the founder of Section II, an "online community focusing on connecting Lesbian, Bisexual, Transgender, and Questioning (LGBTQ) stories and audiences." She also set up Olive Juice Films in 2011 as a production services company, and to do digital marketing and strategy consulting work for other independent content creators.
---
Kronda Adair, freelance web developer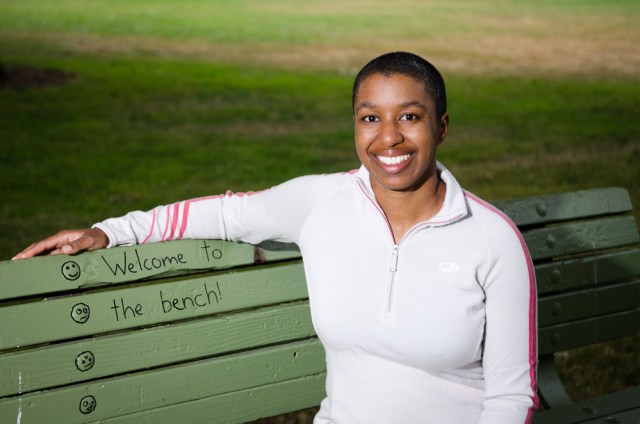 Kronda Adair is a WordPress consultant and developer. She founded Karvel Digital in 2014, which focuses on web development and WordPress consultancy, and speaks nationally about diversity in technology.
---
Tiffany Dockery, Senior Product Manager at Amazon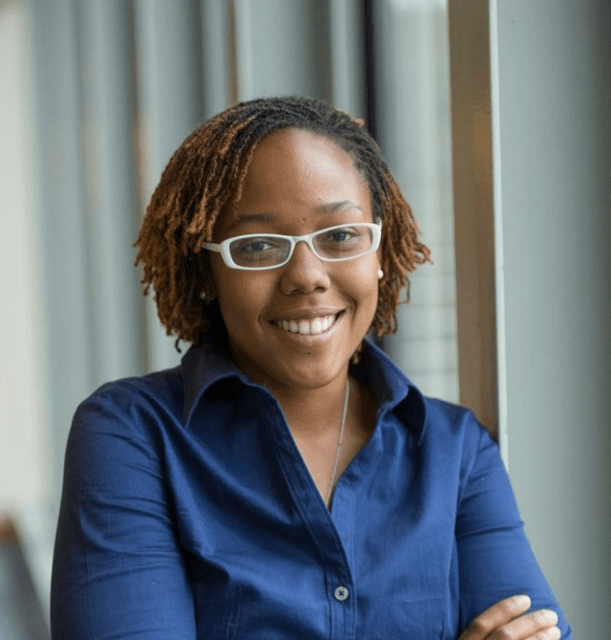 Tiffany Dockery works at Amazon as a Senior Product Manager. Dockery will be speaking this month at the Lesbians Who Tech Summit. She has a passion for running, cooking, travel and social justice "and the potential for technology and technologists to close persistent opportunity gaps in our society."
---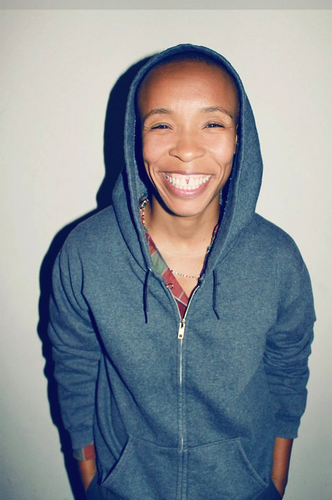 Hanifah Walidah explores the intersections of technology and music with her electro-soul band St. Lô. She is credited as creating the first online hip hop Magazine Guillotine in 1993.
---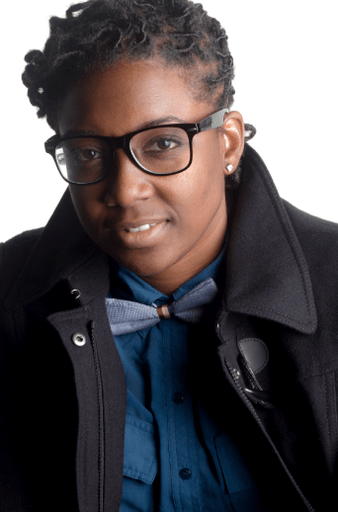 Maureen Erokwu is the founder and CEO of MapMersion and is a member of the Google Maps Business View Team. She was listed as one of Inc's "9 Awesome Women Black Tech Founders to Watch" in 2014. Erokwu will be speaking at this year's Lesbians Who Tech Summit in San Francisco later this month.
---
Writers/Artists/Photographers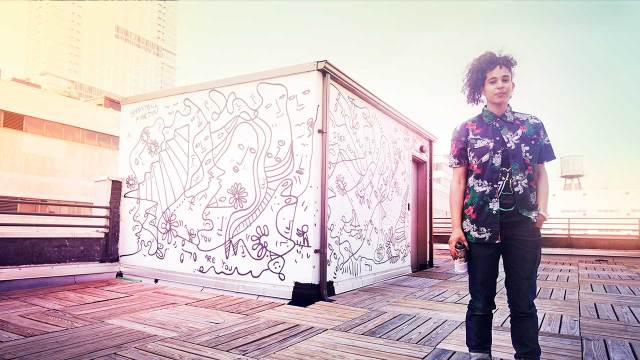 Shantell Martin's work "bridges fine art, commercial and the everyday experience." Her signature trademark of black ink on white surfaces has been featured internationally in magazines, galleries, and even television. She is currently a visiting artist at MIT Media lab and is on adjunct faculty at ITP and NYU.
---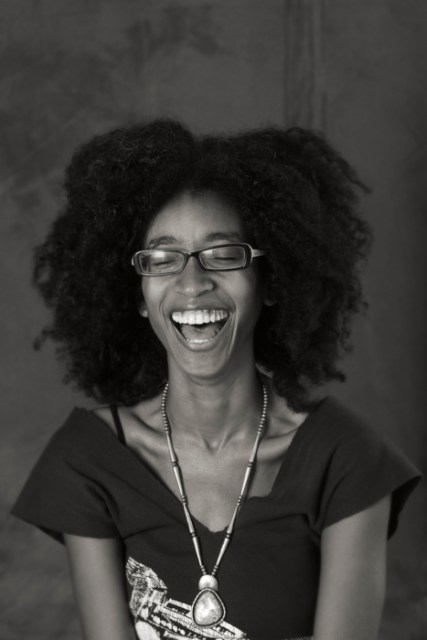 Dr. Alexis Pauline Gumbs calls herself a "queer black troublemaker" and a "Black feminist love evangelist." She runs the MobileHomecoming Project where she travels around to connect queer folks with their queer ancestors. Her work also includes The Eternal Summer of the Black Feminist Mind, a "multi-mediated community school based in Durham North Carolina and active in 143 countries around the world."
---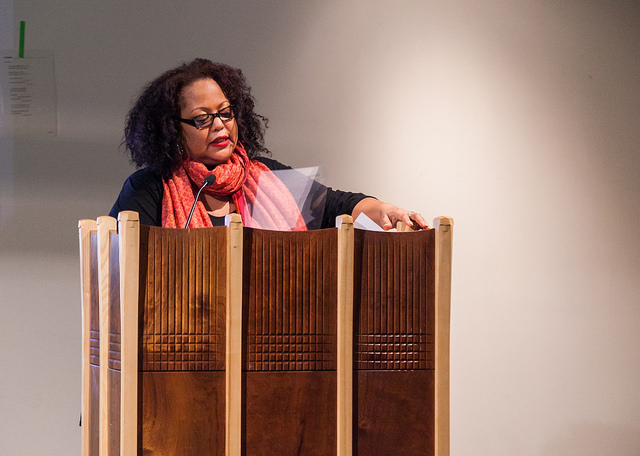 Samiya Bashir describes herself on her website as a maker, sharer, and human. Her poetry has been featured in Poetry Magazine, Ecotone Magazine, The Normal School, and Hoax in the past year. She's written two books of poetry, and is working on her third, Field Theories.
---
Zanele Muholi, photographer, visual activist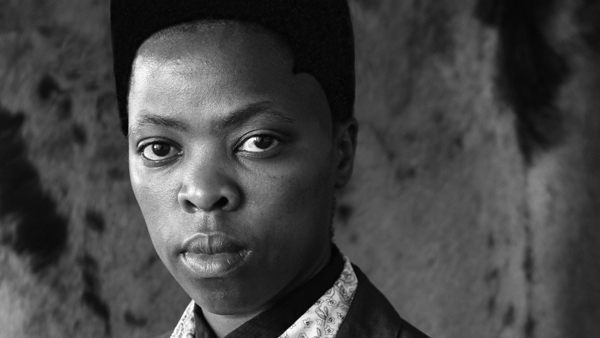 Zanele Muholi is a South African artist currently living in Johannesburg. She was awarded the 2016 Infinity Award for Documentary and Photojournalism and her work is currently being exhibited at the Gallatin Galleries at New York University throughout February. In 2009, she founded Inkanyiso, a "forum for queer and visual (activist) media." According to her, Muholi's mission is "'to re-write a black queer and trans visual history of South Africa for the world to know of our resistance and existence at the height of hate crimes in SA and beyond."
---
Mia McKenzie, writer, creator of Black Girl Dangerous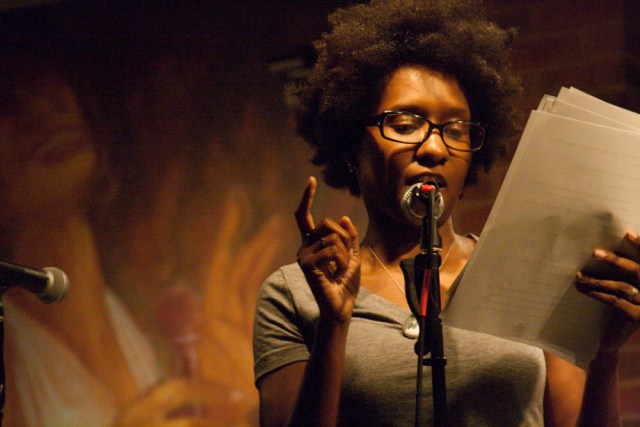 Mia McKenzie is a queer, black feminist writer and the founder of Black Girl Dangerous Media. Her first novel The Summer We Got Free won the 2013 Lambda Literary Award for debut fiction. McKenzie's work has been published all over the web, including The Guardian and Colorlines.
---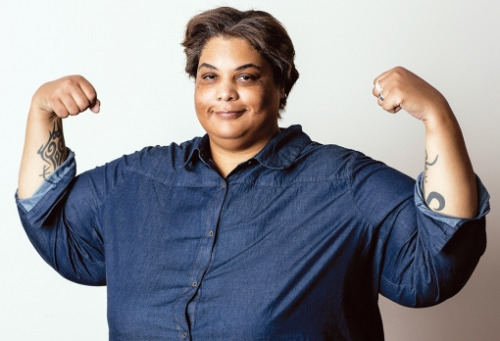 Roxane Gay's writing has appeared throughout the internet and in multiple anthologies over the years. She is well known for her book Bad Feminist, published in 2014. She maintains an active presence on social media through her Twitter and tumblr use. Gay has a forthcoming novel called Hunger which will be published by Harper this year.
---
Kai Davis, poet, spoken word performer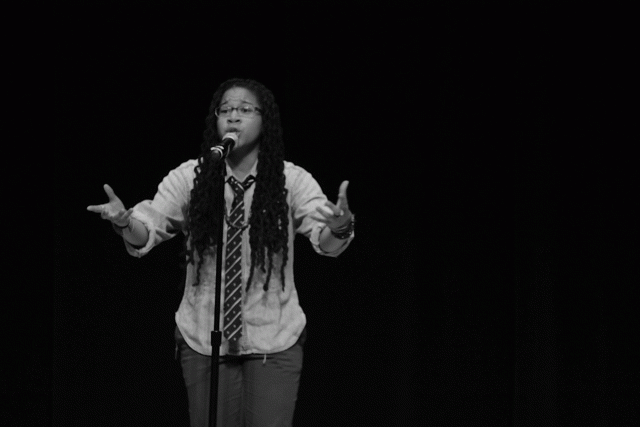 Kai Davis writes poetry and performs her poetry all over America. She is the artistic director of the Babel Poetry Collective. Her work deals with her life as a queer woman of color and explores themes of race, gender, and sexuality and how they affect "who we are and how we love."
---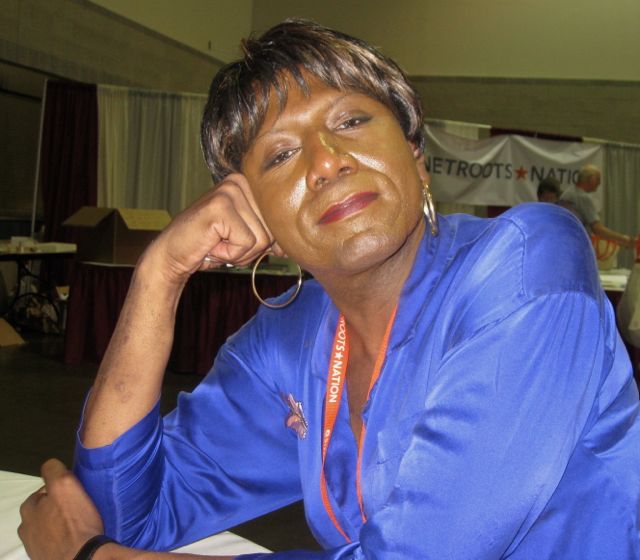 Monica Roberts is a GLAAD award nominated blogger, a writer, and a trans human rights activist and advocate. She is the founder and editor of TransGriot, a blog for "news, opinions, commentary, history and a little creative writing from a proud African-American transwoman about the world around her." Recently, she was honored by receiving the Virginia Prince Transgender Pioneer Award.
---
Reina Gossett is a filmmaker, a speaker and trainer, and the Activist Fellow at Barnard College's Center for Research on Women. In 2015, she was able to raise funds to finish production on Happy Birthday, Marsha! a film about Marsha P. Johnson and Sylvia Rivera's friendship and "the bold everyday decisions they made that helped spark the 1969 Stonewall riots."
---
Juliana Huxtable is an artist, poet, model, and DJ living in New York. Huxtable uses herself and her body as the primary subject in her photography and draws from the Nuwaubian movement, among others, for inspiration. She frequently collaborates with other queer New York performance artists DJs, and rappers.
---
Sara Geffrard, style blogger
Sara is the CEO and founding editor of A Dapper Chick, a leading menswear website that has received national recognition in news and style outlets. She is a GQ Insider and a founding member of the Dapper Chicks of New York, a group of female menswear influencers who "stand in style" for causes, such as autism, women's equality, breast cancer, and anti-bullying.
---
Danielle Cooper, style blogger
Danielle is the CEO and founding editor of She's A Gent, a top style website that celebrates menswear for all genders. She has been featured in Mic, Stuff, dapperQ and other news and style websites. Danielle is a also a member of the Dapper Chicks of New York.
---
Debbie-jean Lemonte, photographer, style blogger
Debbie-jean Lemonte of DAG IMAGES is a Jamaican-born New York-based photographer who specializes in portraits and family events. She has photographed leading queer style influencers, such as Danielle Cooper, Sara Geffrard, Pamela Kaupinen, and The Dapper Chicks of New York. Debbie has an impressive portfolio, with her images being featured on BuzzFeed, Timberland, Mic, dapperQ, Sprezza Box, and other reputable media and designer websites. She also runs a beauty, fashion and lifestyle blog called The Loc'd Bella.
---
Athletes/Everybody Else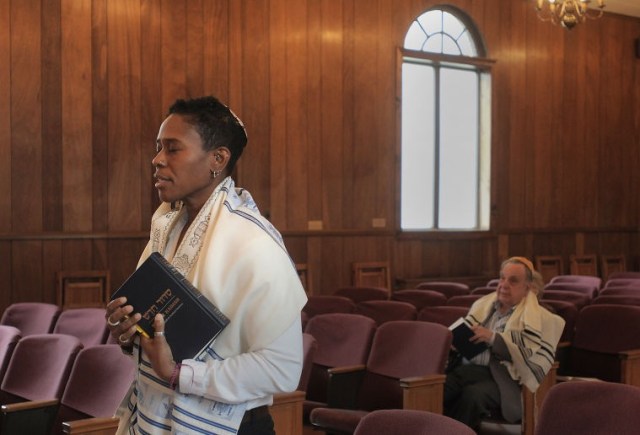 Sandra Lawson is hoping to be one of Judaism's first Black and openly lesbian rabbis. Formerly a military police officer and a personal trainer, Lawson was attracted to Judaism because of it's traditions and commitments to liberation.
---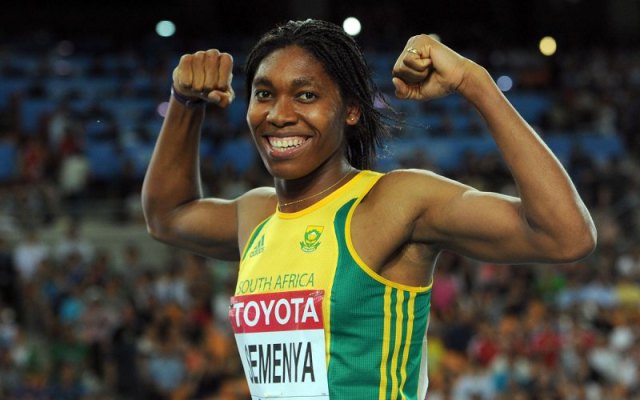 Caster Semenya is a South African world champion distance runner. Despite being subjected to racist and transphobic gender tests in 2009, her running career has taken off. She won the Bronze Order of Ikhamanga in 2014, and in 2015 married her longtime girlfriend in a traditional wedding ceremony.
---
Sean Desiree, furniture maker, musician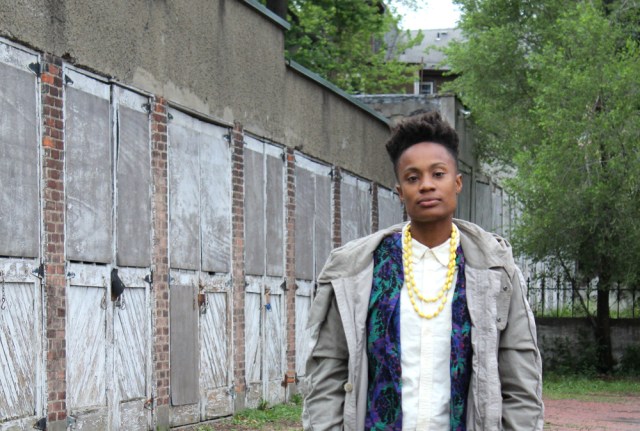 Autostraddle interviewed Sean Desiree last year about how she juggled her career making furniture with her band bell's roar. Talking about being a performer she said, "I seek to perform in spaces that support LGBTQGNC people. I find it important to connect with my community through my music." Her band bell's roar released an album, Second Chances Vol. 1 in November.
---
Seimone Augustus, basketball player for Minnesota Lynx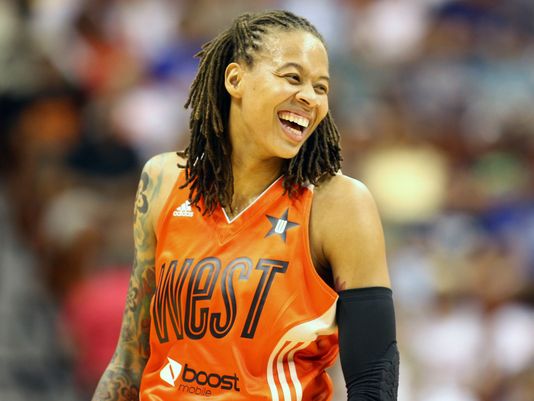 Seimone Augustus is a WNBA guard/forward for the Minnesota Lynx. Augustus has played over 250 games during her career in the league and averages over 20 points a game. Last year she married her fiancée of five years, LaTaya Varner.
---
Da Vita McCallister, clergy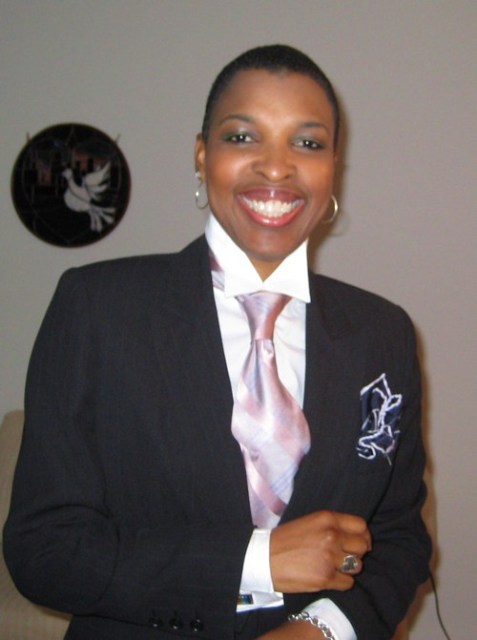 Rev. Da Vita "Day" McCallister is the Associate Conference Minister for Leadership Development and Congregational Vitality for the Connecticut Conference United Church of Christ. She works closely with youth and young adult ministries in the conference.
---
Darlene Garner, clergy
Darlene Garner is an ordained MCC minister, LGBTQ activist, and co-founder of the National Coalition of Black Lesbians and Gays. She's been married for five years to Rev. Candy Holmes, a musician in the MCC.
---
Jade Faletto, cheerleader
Jade Faletto is a competitive cheerleader. In addition to her cheering, she does work with improving trans visibility in sports.
---
Violet Palmer, basketball referee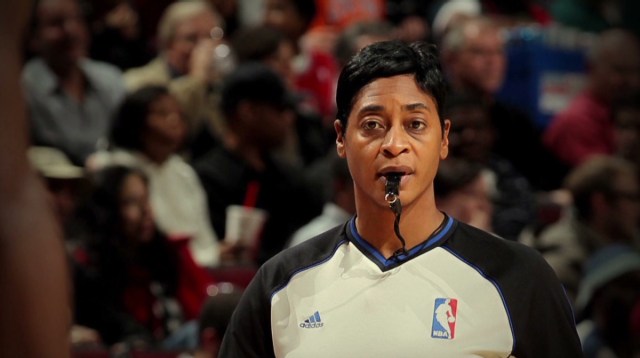 Violet Palmer was the first woman official at an NBA playoff game. In 2014, she married her girlfriend of 20 years, stylist Tanya Stine. In 2015, she became the coordinator of women's basketball officials for the Western Athletic Conference.
---
Tori Sisson and Shanté Wolfe, first couple to get married in Montgomery, AL
These two lovebirds were the first same-sex couple to get married in Montgomery, Alabama. Sisson, an HRC field organizer and Wolfe camped outside the Montgomery courthouse twice in a month in order to be the first couple to marry in the state's capital.