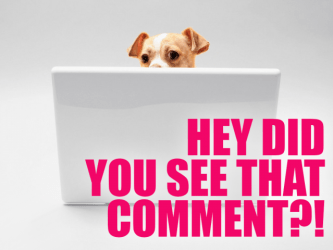 This week was pretty uneventful but it was warm enough to eat lunch outside and I learned that a group of owls is called a parliament so things are looking up.
April didn't bring spring or showers in my neighborhood but it did bring a new calendar girl and a floppy disk full of desktop backgrounds featuring Strong Women (register for B-Camp today!).
Amazingly, the National Magazine Awards remembered that women can be good writers and awarded half their 2013 nominations to them. But before you stop blaming the patriarchy keep in mind that TV writing staffs are still predominantly white and male. Ugh.
The Knife, also known as that "seaweed creature reanimated by lightning and dancing in front of a beach campfire," has a new album that will stab you in the ears in a good way. (Aren't Cara's words the best?) Speaking of music, Crystal interviewed new fashioned folk popper Marina Marina, Najva barely survived SXSW and we made plans to hang out with you on Record Store Day.
---
The "Tale of Two Foodies" Award to Lindsey and Erin:

On Make A Thing: Spring Cleaning and Organizing Part II:
The "Next On TLC" Award to Torrebelle: "Hello, my name is Torre and I am a craft hoarder."
On SXSFail: A Queer Takes on The Madness of Austin:

The "Everyone and Everything Is So Attractive" Award to Sela and Najva Sol: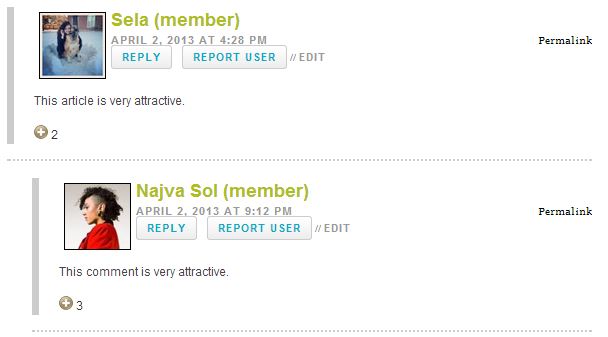 On Andrea Gibson: The Autostraddle Interview:
The "She's The Leaves To Your Ground" and Award to bookbound:


On Mexican Supreme Court Calls A Homophobic Slur A Homophobic Slur:
The "Study Buddy" Award to Jay:

On Do Not Consume Psilocybin Mushrooms While Trans*:
The "Is Someone Chopping Onions?" Award to Willow and Meredith: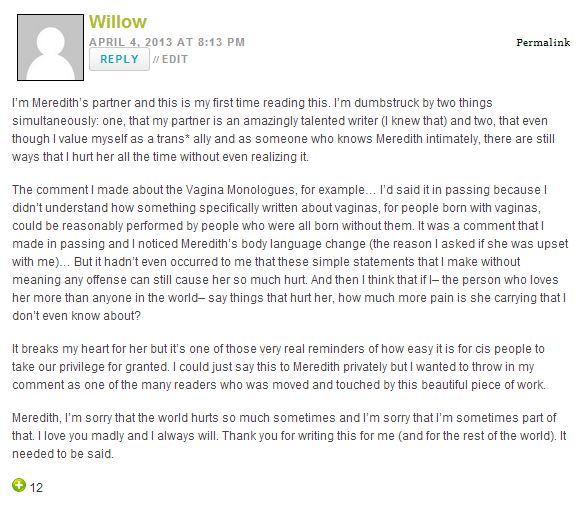 ---
See a clever, hilarious or thought provoking comment around this website-ship? Email it to me at: carrie [at] autostraddle [dot] com!