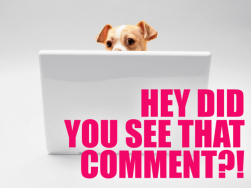 Hi there, cats and kittens! You hanging in there? We made it through the week!
This week, in our continued takeover of all sci-fi franchises since Ghostbusters, Doctor Who is a woman!
Awwwwww, love is not a lie.
Kayla's recapping The Bold Type!
Nora talked about bodies, and the clothes we put on them. So many feels.
In a fandom? Need to carry your shit? There's a fanny pack for that.
Here are the long and winding career paths of Autostraddle writers! I think my biggest takeaway from this was that Laneia once quit a job by walking away on her break, something I still aspire to do.
Need some swimwear? Shannon's got you covered!
Dear teenage Erin: You might be kinda gay.
And then there were your comments!
---
On All 101 Disney Channel Original Movies Ranked by Lesbianism:
The Yummy Mummy Award to thatottergirl:
On Ellen Page Is Apparently Dating This Dancer Emma Portner Now, Hmm, Ok:
The Modern Dance Award to Michou, Stef and Snaelle: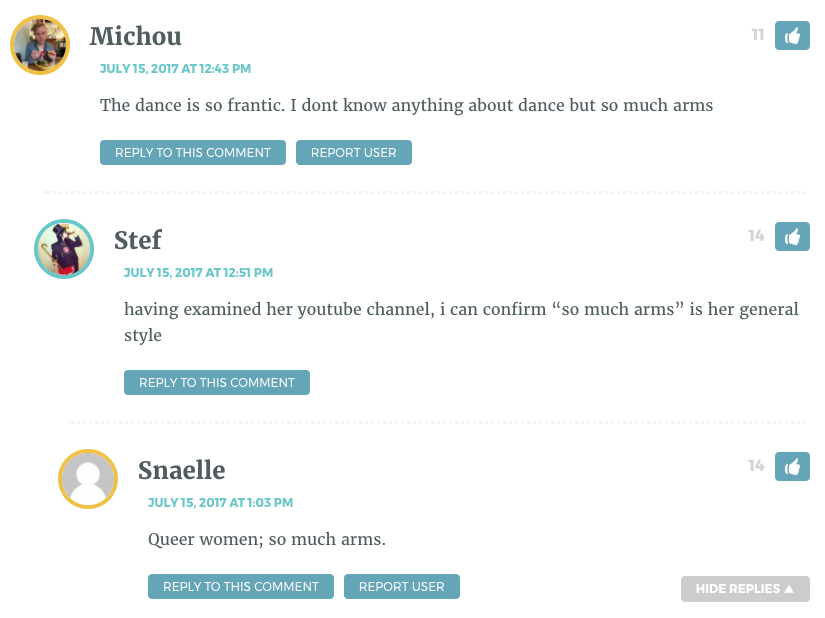 On "Hollywood Lesbians": This 1994 Interview Book Valiantly Attempted To Out Over 31 Legendary Ladies:
The Sisterhood of the Traveling Rolls Award to Linnea:

On Analyzing My Childhood Bedroom Posters As A Profoundly Gay Woman:
The Wannabe Award to Kristana and Saga: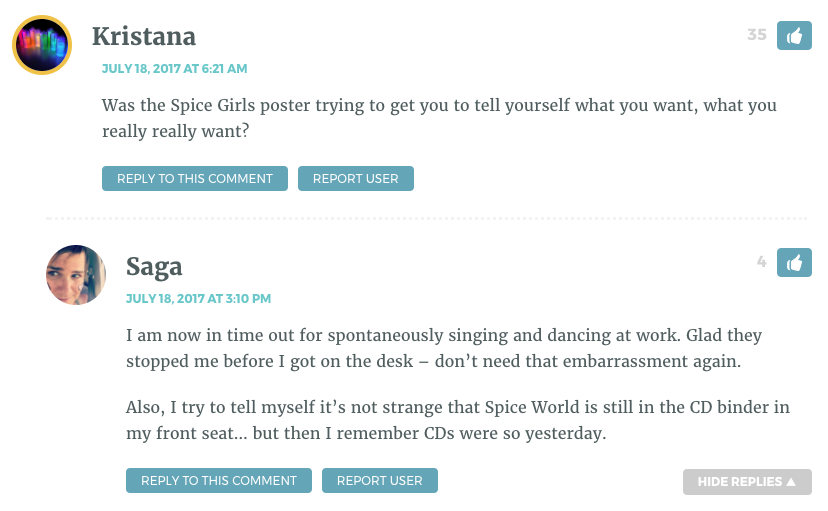 And the Bend It Like Mia Award to Linnea:

On AM/PM: Caffeine and Twitter:
The Powers of Deduction Award to Alaina: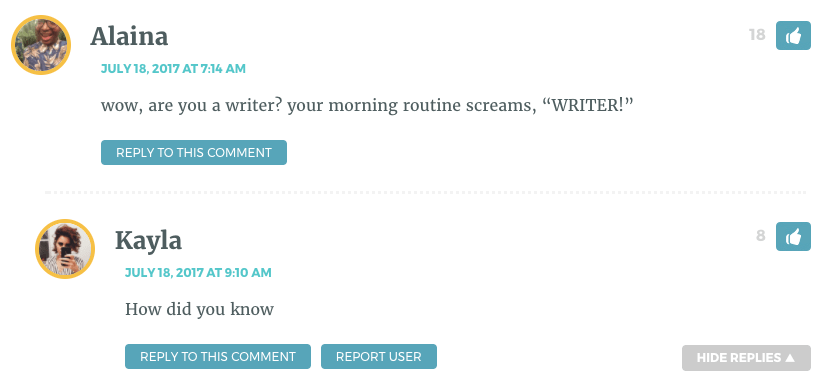 On 11 Fanny Packs for Almost Every Fandom:
The Two Packs, No Waiting Award to Gilbert: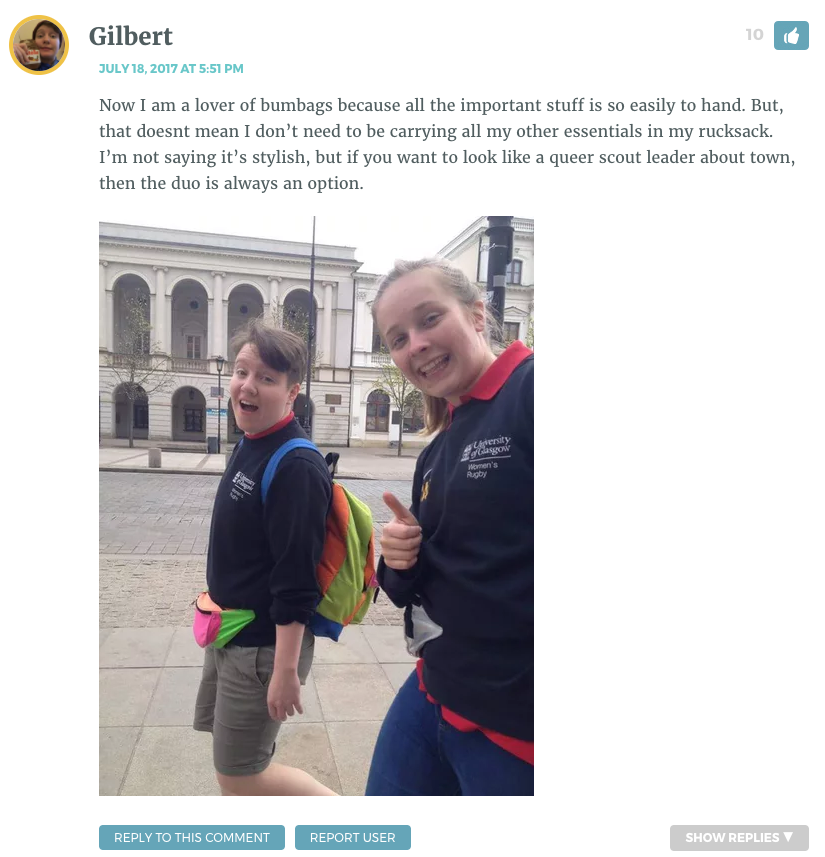 On Pop Culture Fix: Does This Mean Doctor Who Is a Lesbian?
The Birds and the Bees Award to cleo and Carmen SanDiego:
On Legendary WNBA Superstar Sue Bird Is Gay and Also Dating Megan Rapinoe:
The Curb Your Lezthusiasm Award to johnnie and Chandra:
And the Checkin' It Twice Award to Jessi:

---
See a funny or amazing comment that needs to be here? E-mail me at queergirlblogs [at] gmail [dot] com!