For many of us, the Disney Channel was full of very formative moments in our young queer lives. We got our first girl crushes, we got ideas for our fashions and gender presentations; we found our heroes. So whether your first girl crush was on Kim Possible (or Shego), Vanessa Hudgens, Raven Symone or Demi Lovato, we all remember these movies as having way more queer lady content than Disney probably ever intended to put in there. So let's count down these movies by how lesbiany they are. Or bisexual lady-ish they are, or queer lady and non-binary folk-ish. Also, what the heck you guys, there are so many of these! I thought there were like 40 or 50! But there are like 100!!! Enjoy!
---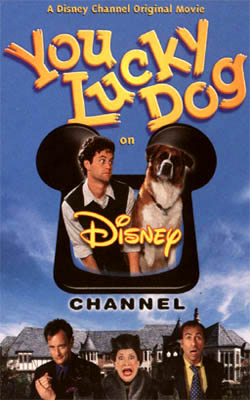 This stars Kirk Cameron, who is decidedly un-lesbian.
---
Definitely not as gay as the title suggests. What sounds like the name of a cruise ship for single gay ladies over 40 is actually about the military??
---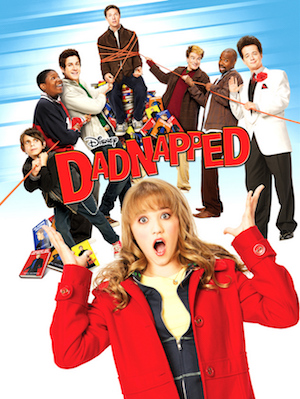 Too focused on trying to please your dad, not focused enough on trying to flirt with girls.
---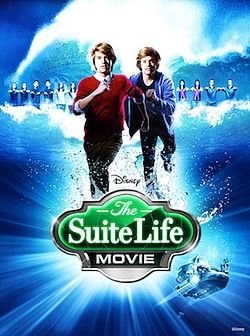 Zach and Cody are definitely two of the straightest names any guy could have.
---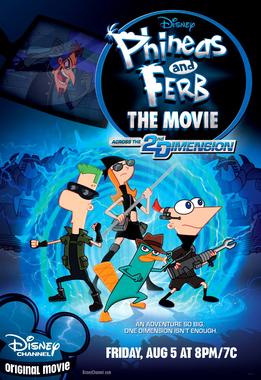 Phineas and Ferb are the only straighter names than Zach and Cody.
---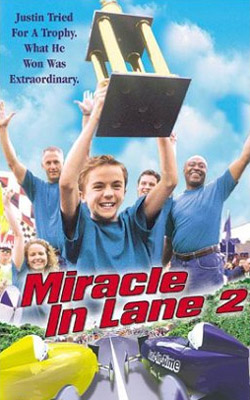 Using disabled people for inspiration porn is not cool, Disney.
---
There are too many of these movies about trying to make boys better! Just date girls!!
---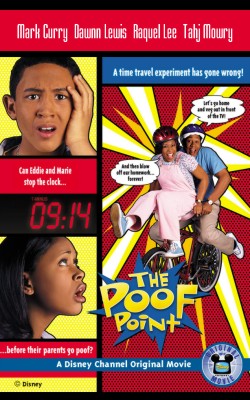 If this were a movie about disappearing lesbian bars than maybe it'd be higher.
---
Dogs are pretty lesbian, I guess.
---
Mommis are lesbian, mummies are not.
---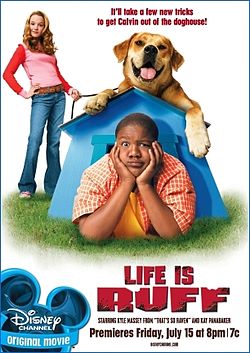 Again, dogs are pretty lesbian, but that's not enough.
---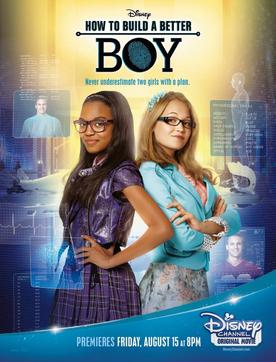 Why build a better boy when you could just date a girl???
---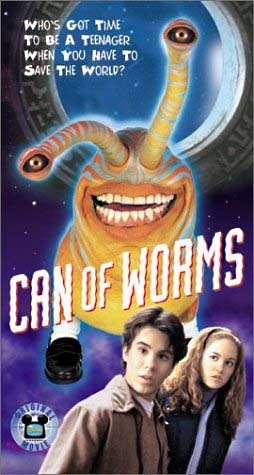 Naw, these aliens or whatever are gross, I don't like them.
---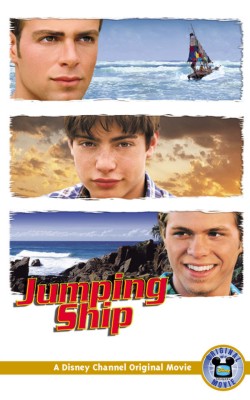 This is actually Horse Sense 2, but they took the horses out, which makes it less gay.
---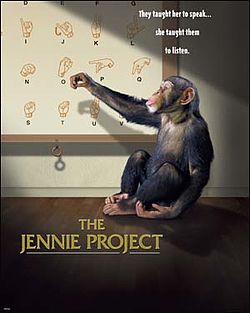 Teaching monkeys to talk is not a good idea. I've seen all the Planet of the Apes movies, old and new.
---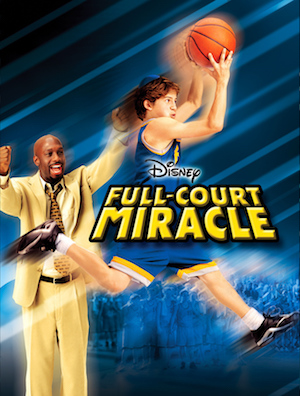 Basketball is full of lesbians, but boys basketball isn't.
---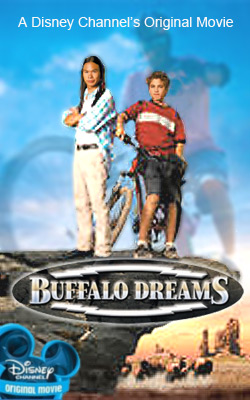 I've never actually seen this one, but I don't think it's gay.
---
Katey Segal in this movie is a pretty good domme, but that's the only lesbian content we've got.
---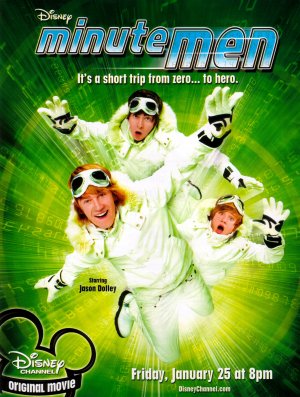 I don't have any time for boys causing mischief. Not gay.
---
If this were about a boy turning into a mermaid instead of a leprechaun it'd be a whole lot higher on the list.
---
Now, if this vampire was a lady vampire, then we'd have something to talk about.
---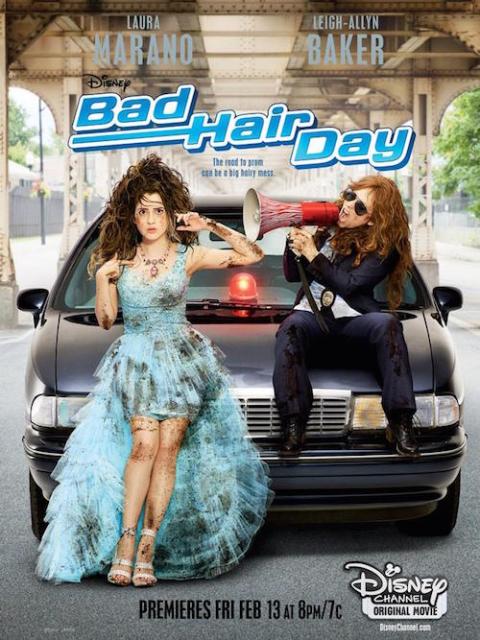 After reading the Wikipedia for this one, I still don't really understand it, but I know it's not very lesbiany.
---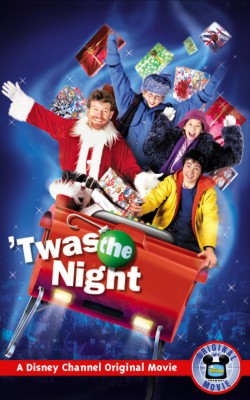 This one has Bryan Cranston in it, but no lesbians.
---
I actually really love this movie, but it is a classic heteronormative high school popular girl/unpopular boy love story.
---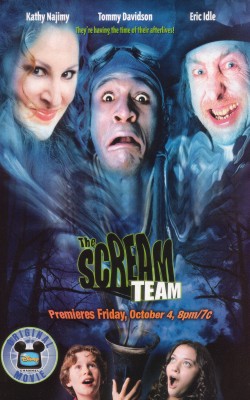 No one can make you scream like a queer woman can.
---
I may be alone in this, but I think bowling is a decidedly un-lesbian sport.
---
This is about the Boogeyman, the straight version of the Babadook.
---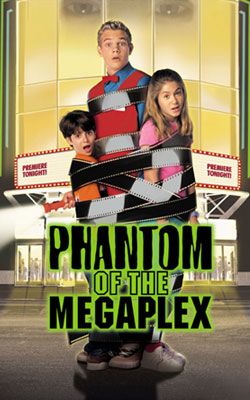 Mickey Rooney is in this movie, and he's not a lesbian.
---
This is kind of like a transgender story? A boy creates an alternate version of himself? But It's not as gay as it sounds.
---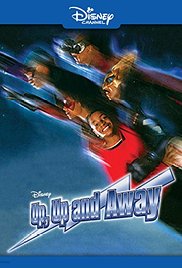 The superhero genre is notoriously bad at queer lady representation.
---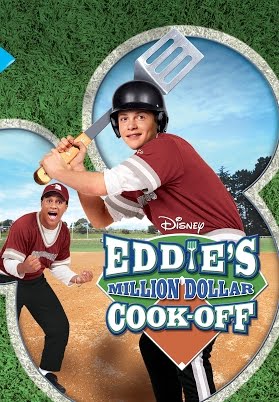 Eddie wants to be a cook, but his dad wants him to be a baseball player, just like some parents want lesbians to be straight.
---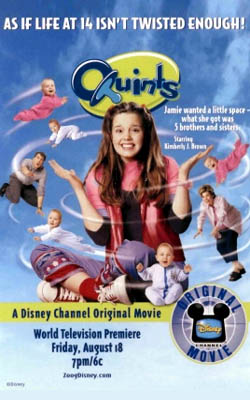 "Adam, Becky, Charlie, Debbie, and Eddie, all the quints are straight, they all have straight names." – My friend Adrian
---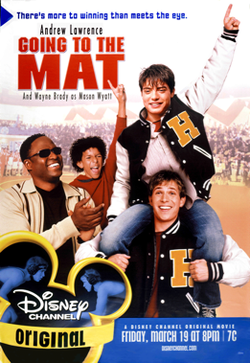 The Wikipedia says "It ends with a reporter interviewing Jace's teammates about his wrestling; they deny that he is even blind, because they realize that he is a significant person, and they accept him for who he is and not just a blind person, which is what they saw at first." What??? He's still blind. Blind people are significant too. This should actually get last place but I put it this high because wrestling is very lesbian.
---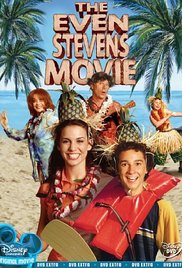 "The Even Stevens Movie isn't gay?" – My friend Adrian again. And nope, it's not.
---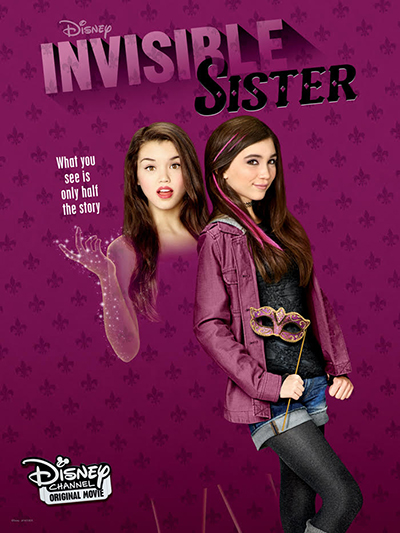 Rowan Blanchard is in this, and she's queer.
---
Mischa Barton is here so that makes it kinda bisexual, but so are dolphins, so that makes it terrible.
---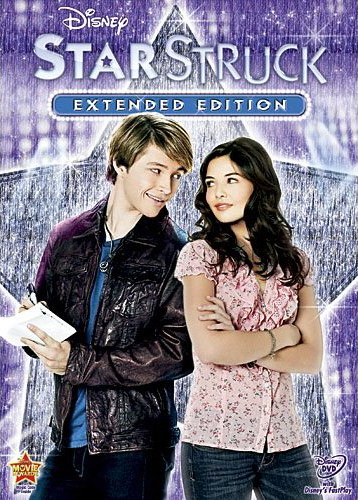 The girl in this makes some very gay decisions, but she makes them about a boy, so it's not very high.
---
We know that Selena is fairly gay, if only in her music videos, but this movie is about wizards, who are the straight version of witches.
---
Honestly, none of these sequels are as gay as the first movies.
---
This show had some lesbian parents in an episode.
---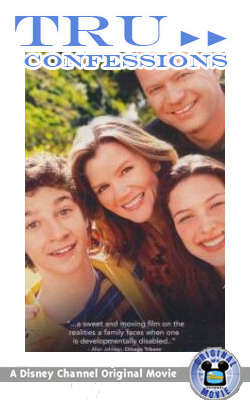 Her confession is that she's a lesbian.
---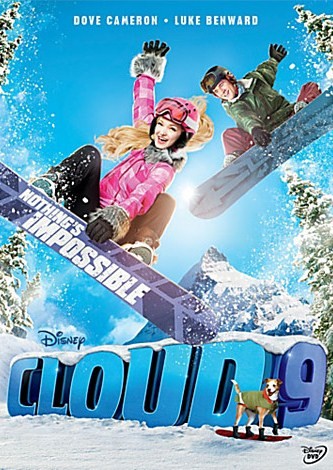 Snowboarding girls are most likely bisexuals.
---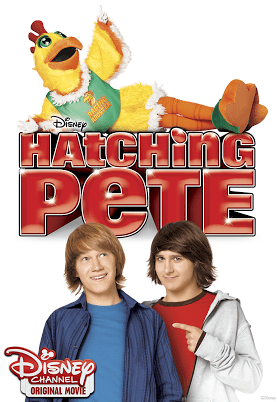 This is literally about a kid "coming out" of his shell. Come on.
---
Aly Michalka is one of my roots, and here she is as a documentary filmmaker, a very bisexual profession.
---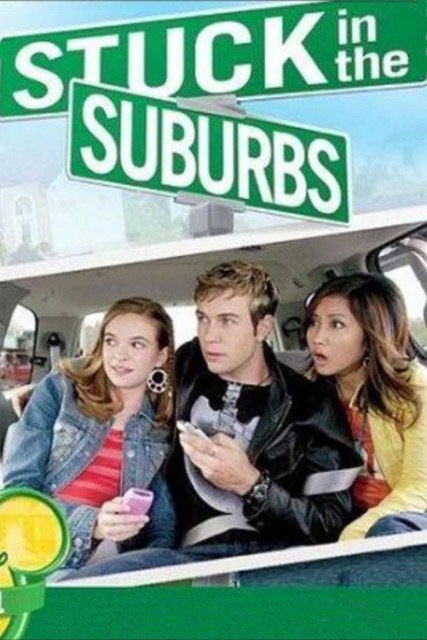 Stuck in the Suburbs should be the new way to say you're still in the closet.
---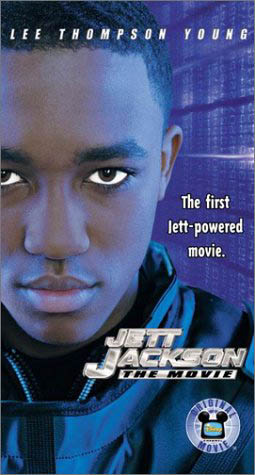 Not gonna lie, Jett Jackson was kind of the blueprint for the crushes I get on tender butches all the time now as an adult.
---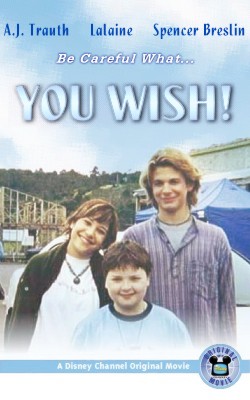 Oh man, alternative wish universe Lalaine was sooooo gay.
---
This is a movie about a podcast DJ. Wow, it's hard to get gayer than that.
---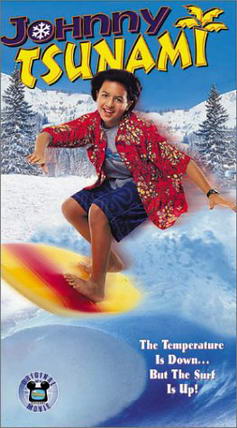 More snowboarding! I love this movie! Watch it!
---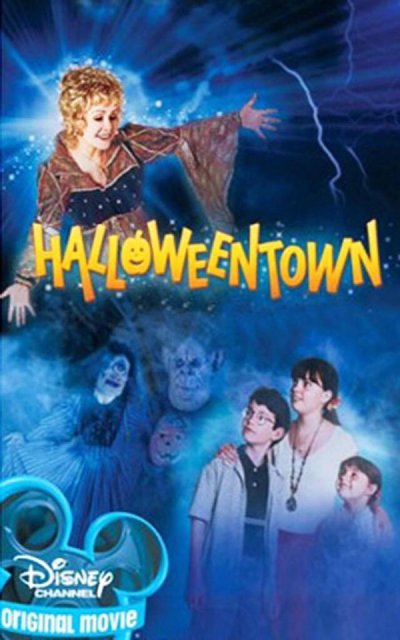 A Halloween classic! And Halloween is Gay, so this movie is gay.
---
Horses are very gay. Plus the Lawrence brothers look a lot like lesbians.
---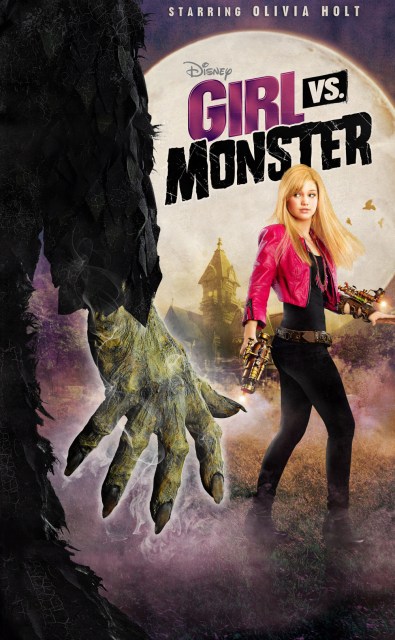 Basically the Disney version of Buffy.
---
So many of these movies are about shy people finding their voice, why is that? (Because they're gay).
---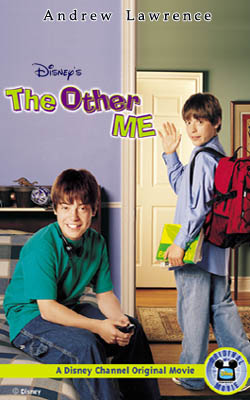 Another movie where someone makes another version of themself! Another movie about a trans person!
---
A girl publishes her journal and it causes drama. That sounds like something that would happen at A-Camp.
---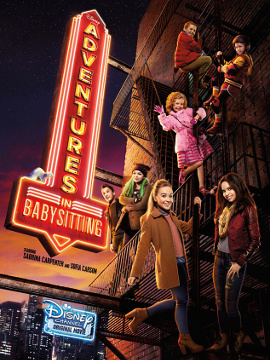 We all know that Penny came out as bisexual in college.
---
The color of friendship is purple, and purple is a gay color.
---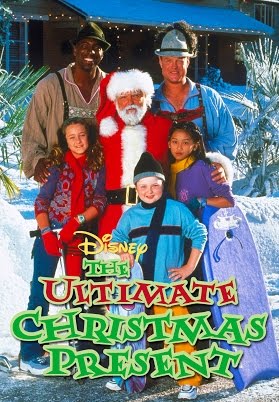 All I want for Christmas is a lesbian DCOM.
---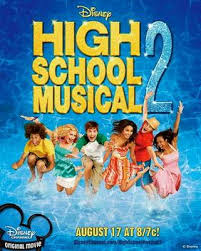 By far the most lesbian of all the DCOM sequels. Zac Efron wears capris in this!!!
---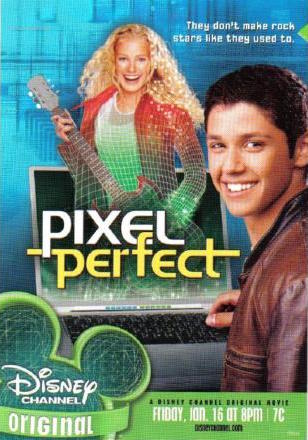 Ricky Ullman, the star of this movie, lived with the Veronicas for a while. That's true. And Gay.
---
A strong girl of color kicking butt and being cute! Gay!
---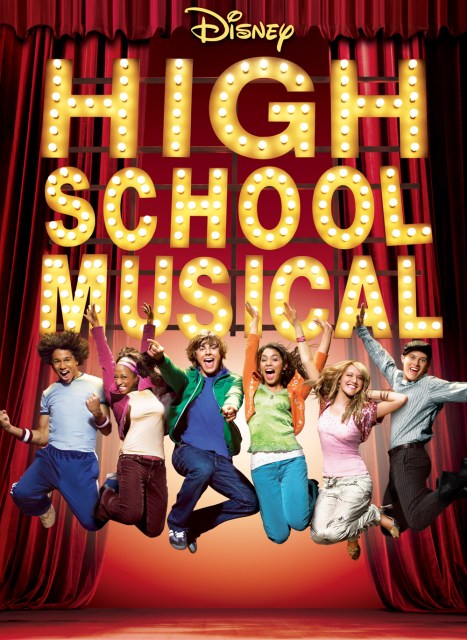 This movie is all about being out and proud about what you like and who you are. We're all in this together, and we're all lesbians.
---
A wonderful coming out analogy about a boy turning into a mermaid. This is literally a movie about being a trans girl.
---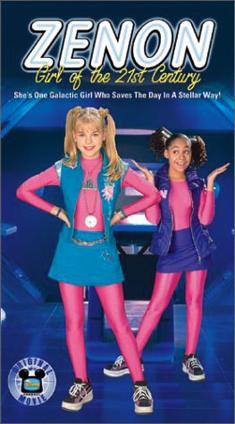 Zenon is bisexual according to my friend Fia.
---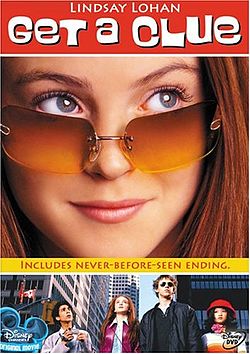 It stars Lilo, so that's pretty gay.
---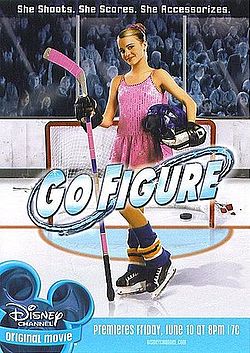 A girl who both figure skates and plays hockey is the ultimate futch.
---
Demi Lovato is very gay, and so are the Jonas Brothers. Plus it's about a cute girl playing the guitar. I love it.
---
In this movie a girl is the reincarnated King Arthur??? And Guinevere is still a girl???
---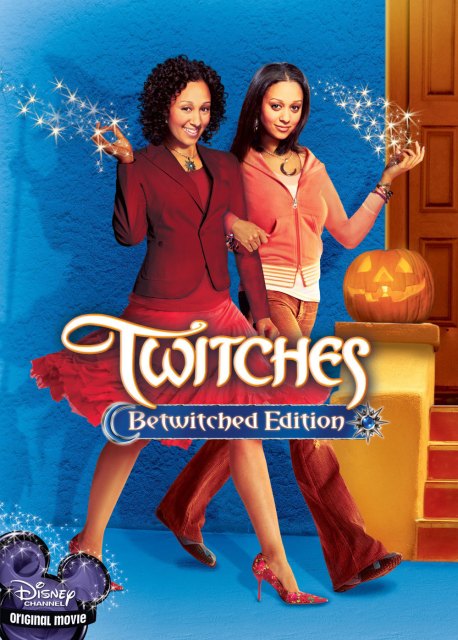 All witches are lesbians, especially twin ones.
---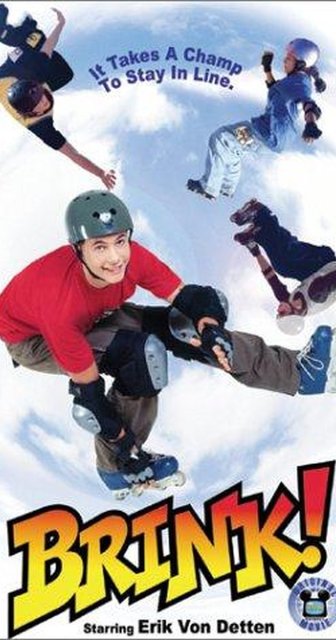 Lesbians love rollerblading. I'm pretty sure no one else does.
---
Aly and AJ kinda made me gay.
---
Girls driving racecars! One of them is Brie Larson!
---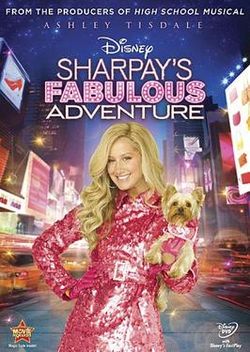 A classic story of a high femme's first adventure into the world of lesbian dating and culture.
---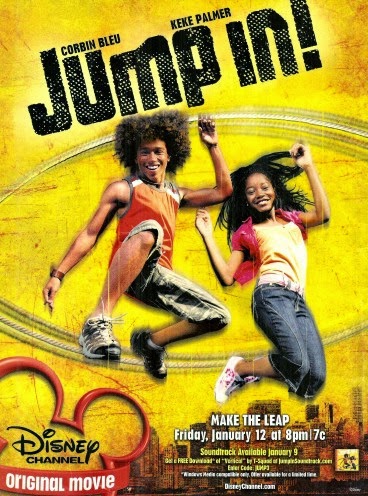 Keke Palmer is in this! And she does double dutch! It's very gay!
---
Come on, is there really any question that Penny comes out as bi in college?
---
A "boy" becomes the scoutmaster for a group of Bumblebee scouts (like girl scouts) and is finally able to come out as trans.
---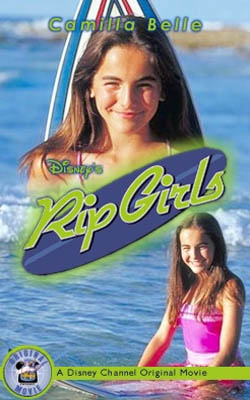 Girls surfing is very gay. Very, very gay.
---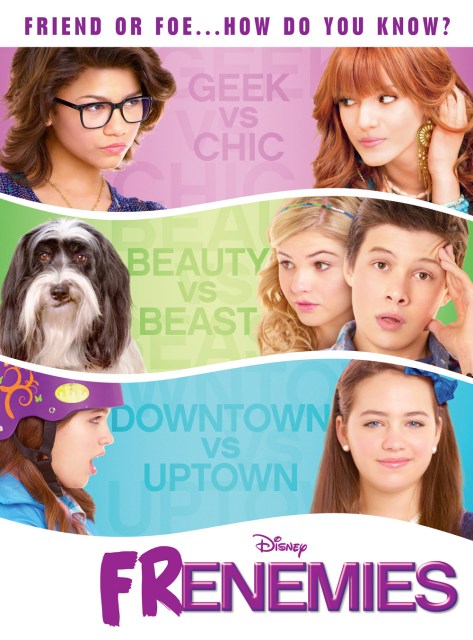 Queer actress Bella Thorne stars in this movie about going from "friends to enemies to friends again" which is like, the gayest thing I've ever heard.
---
Once Cecelia tweeted a picture of her with the caption "high school for me was actually a Disney Channel Movie called Horse Play: I Love Ponies, Not Girls, What?" That's this movie.
---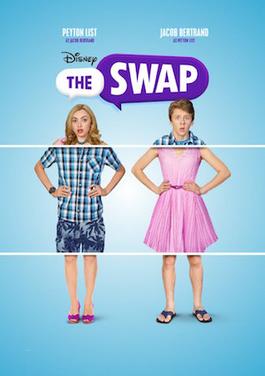 Um, come on, it's about a boy and girl who switch bodies. That's as gay as a story can get without any actual kissing.
---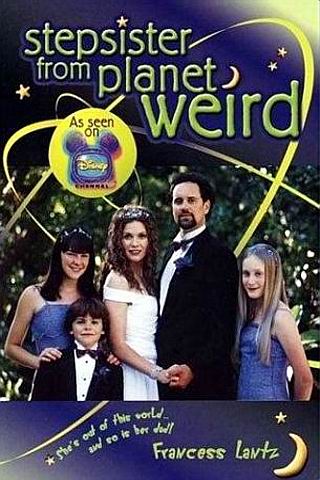 "Stepsister from Planet Weird" is a euphemism straight people use for their queer family members.
---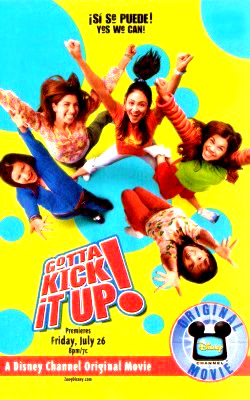 Honestly this is just an all-around wonderful movie about a group of Latina girls who start a dance team and you know at least one is gay (probably America Ferrera).
---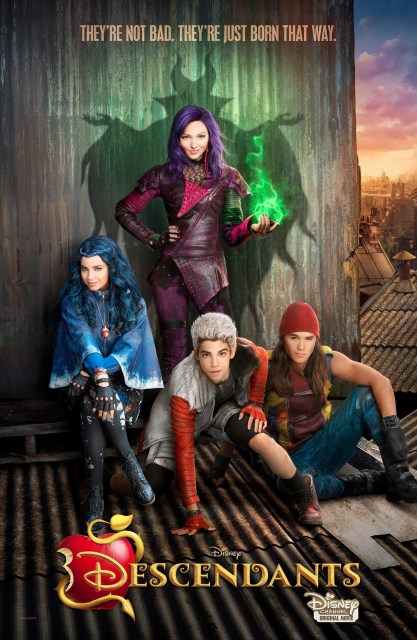 Wow, who knew that the sons and daughters of Disney's most famous villains were all lesbians?
---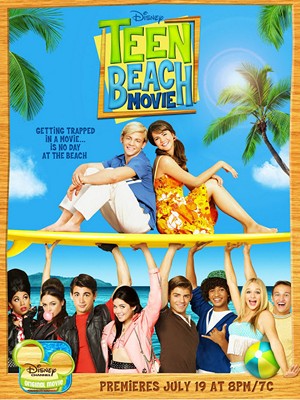 I really think this is an under-appreciated gem. It's so gay. The chemistry between The Fosters' Maia Mitchell (as a surfer girl with the very gay name Mack) and Grace Phipps (a good girl from the 60s) is palpable.
---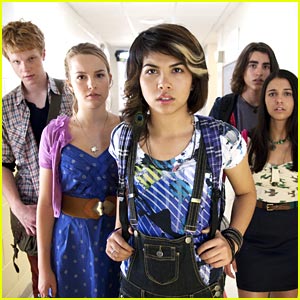 I really don't understand how real life queer singer Hayley Kiyoko in Lemonade Mouth isn't a huge queer icon! Like, she was so many kids' root!
---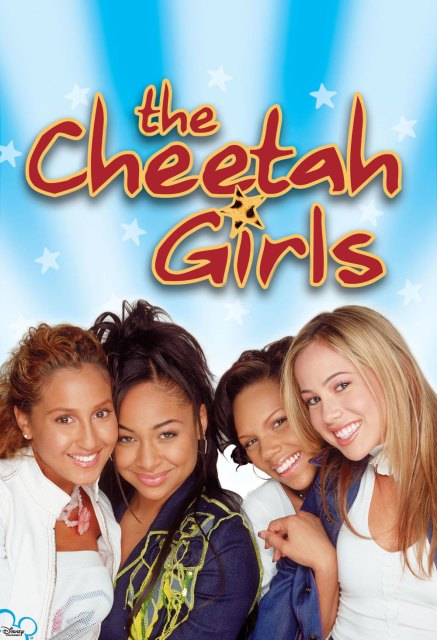 A beautiful movie about the friendship and music and fashion between three queer women of color.
---
I know that technically Kim and Ron end up together, but we know that really, she later breaks up with him so she can date Shego.
---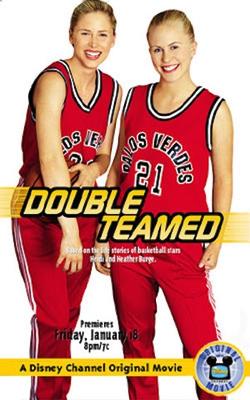 This is the story of two real life WNBA players and twins. That's really lesbian.
---
A lot of you probably want this to be the number one movie, but sorry, it's not. It's still wildly gay, uncontrollably gay and magically gay. This is a classic.
---
I mean jeez, come on, this is about a girl who disguises herself as her brother so she can ride motorbikes. That's super gay.
---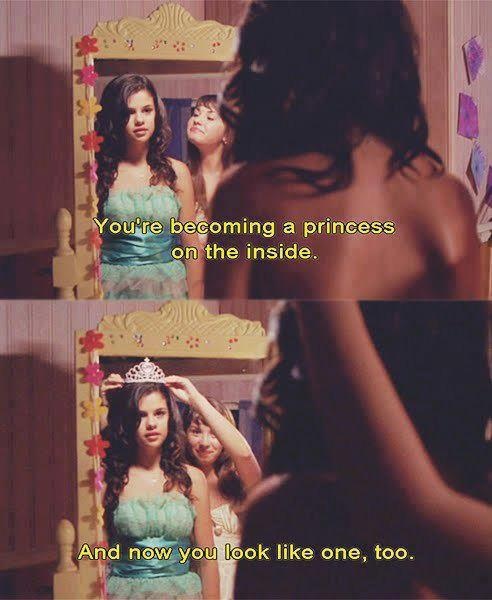 This is the most Femme4Femme movie I've ever seen. Selena Gomez and Demi Lovato! Demi is a bratty princess and Selena is a no nonsense tomboy femme who brings her down to reality as they share a bedroom, call each other pretty and learn to love each other. They grow up to be the hottest lesbian couple in the world. This is the movie that made me who I am today.