Who and what we allow on the walls of our bedrooms can be an intimate look at our psyches. As adults, what's typically depicted on our bedroom walls are our passions and desires after passing through a series of societal filters, so let's call them our superego. Then there's our childhood bedrooms. These would be our id, or primal state of being. Because as children what often passes as perfectly acceptable decor are enlarged portraits of cherished celebrities that are watching us sleep. That checks out as a child. Yes, the giant face of a stranger that greets me every morning, what about it?
Our childhood bedrooms are our subconsciouses wilding out. What we want and who we are at our core, hiding in plain sight. It's adorable, but it's also tragic/hilarious when you consider how many of us were not so subtly trying (and failing) to tell ourselves, "HEY BOOBOO YOU'RE GAY."
Come with me, readers, and let's consider together how the posters that hung in my childhood bedroom were trying to tell me just that.
---
Mia Hamm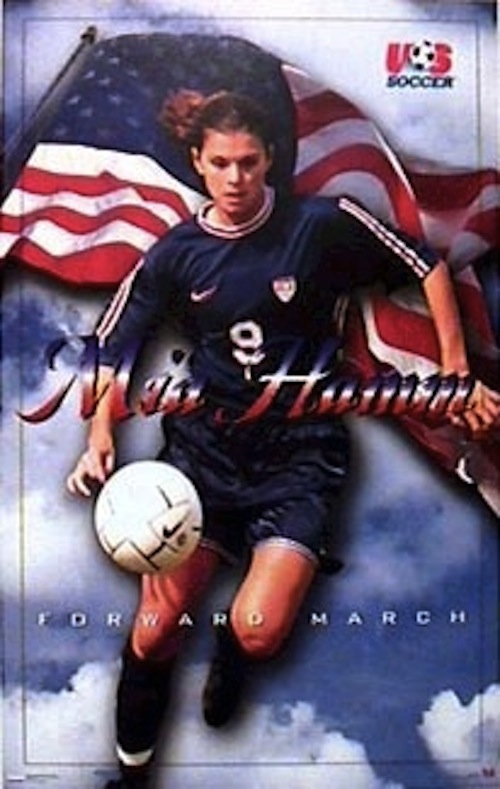 Mia Hamm, former face of the U.S. Women's National Soccer Team. Eee-yeah. The only consolation here is that I didn't have Brandi Chastain's shirtless celebration on my wall. I'm trying to figure out if it was gayer that I also played soccer, or if it would have been gayer if I didn't play soccer but felt connected to this poster anyway.
---
Jorge Campos
Jorge Campos was a goalkeeper for Mexico in the 90s and was famous for his brightly-colored, heavily-patterned kits. He had style. He popped his collar. There was argyle. It makes sense that I would allow space for him on my wall, because what I'm describing here is a gay man summering in the Hamptons. The dude was a walking, blocking rainbow flag.
---
Andrew Keegan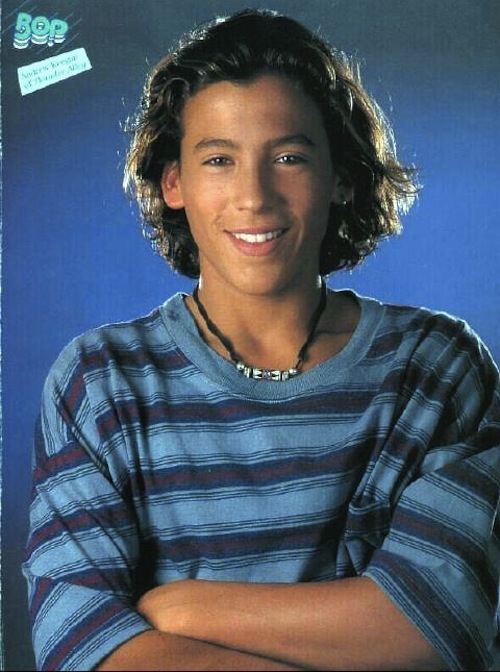 At one point I became aware that the boys my cousins and friends fawned over were absent on my walls. Welcome Andrew Keegan, star of Camp Nowhere. I remember getting this out of a magazine and thinking matter-of-factly, "This is an appropriate item for a young girl's room." There was another poster where Andrew "wore" a button-up so undone and thrown to the sides that he was practically shirtless, and that was entirely too much. Button up, mister! But also, look at this pretty face and this hair and this jewelry. We're a leather bracelet away from a bonafide lesbian.
---
Friends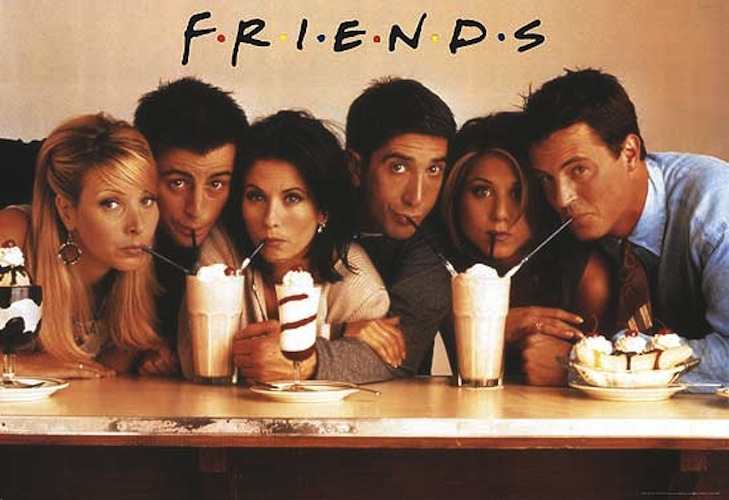 Ah, yes, Chandler Bing, every little girl's dream. For sure the reason this hung above my bed.
---
The Yin-Yang Symbol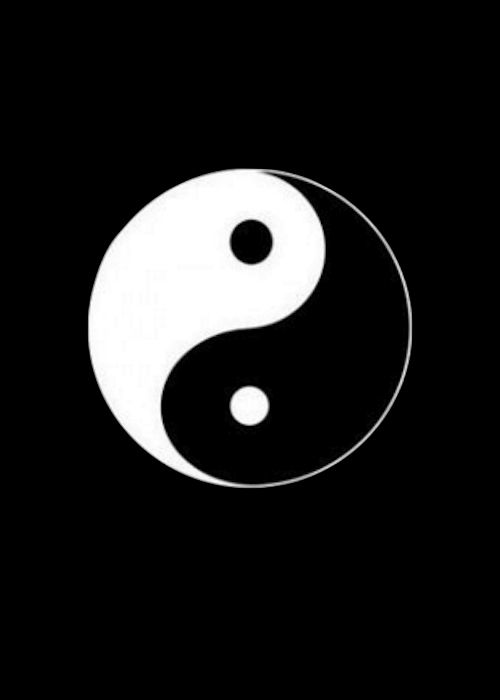 Somewhere right now a lesbian collective has "balance" and "harmony" in their bulleted presentation on conflict management and deescalation.
---
Spice Girls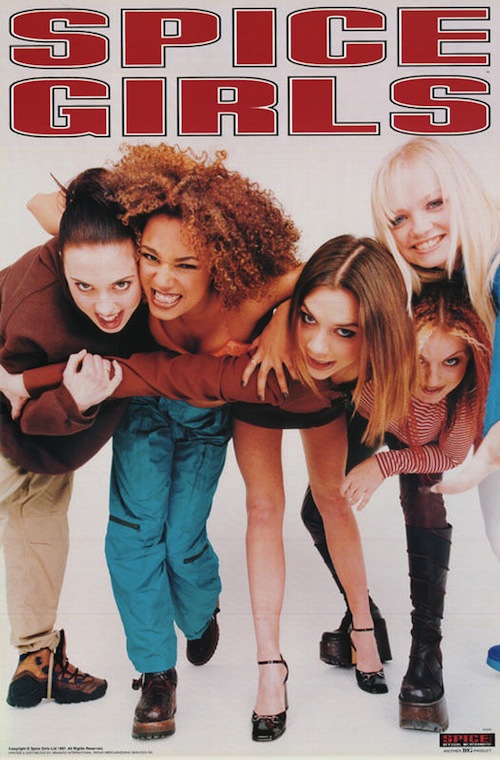 Here's an incredible thing: It bothered me that Geri (my favorite) (("I just like her style.")) was partially hidden on this poster, but I reconciled this injustice by making sure the doll version of her had a prominent spot on my vanity. Girl power!!