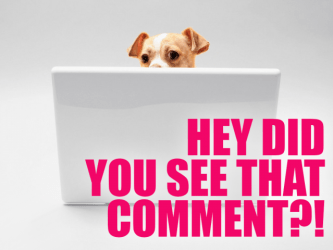 Hello, tortoiseshells! It's been a rainy week on the east coast but it's made for a pretty good transition into fall snuggling season, right? (Just trying to make lemonade here!)
This week we found out the reasons you and your girlfriend fight, heard about learning to drive later in life and got some advice about dealing with credit card debt. We also learned about how educators can make schools safer for LGBT youth and about the lies spreading about Planned Parenthood.
Anyway, what are you up to this weekend? Why not build a shelf, start a collection or see "This Is Me"?
P.S. Many thanks to the amazing Raquel for doing a stellar job on the Comment Awards last week while I was camped out on the beach in Maine!
---
On Journey To The Center: Casual Looks Inspired By My Favorite Boys:
The To Be or Not To Be Award to Sade:

On The Autostraddle Insider: Issue Fifteen, September 2015:
The Automotivation Award to Camille:
On Also.Also.Also: But What Are Your Teeth Made Of, Though? And Other Stories to Read:
The Terrible Advocate Award to Carmen SanDiego:

The BOTP Award to Monique: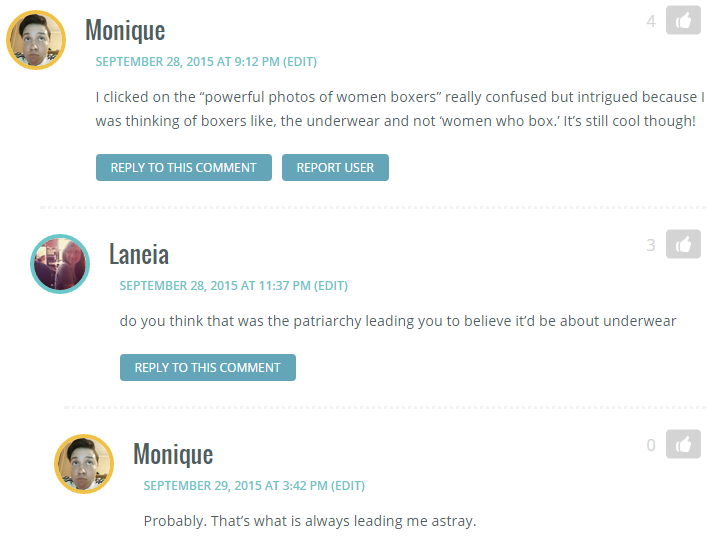 On 43 Of The Gayest Things You've Fought About With Your Girlfriend:
The Five Hundred Twenty Five Thousand Six Hundred Reasons To Break Up Award to carmenc:

On Ilene Chaiken Invites You To Thank Ilene Chaiken For "Empire"'s Lesbianism:
The Lezvengers Assemble Award to queer girl:

On "Love Is Fluid" Announces Demi Lovato While Hugging An Inflatable Flamingo:
The Gabby's Lifetime Achievement Comment Award to Monique: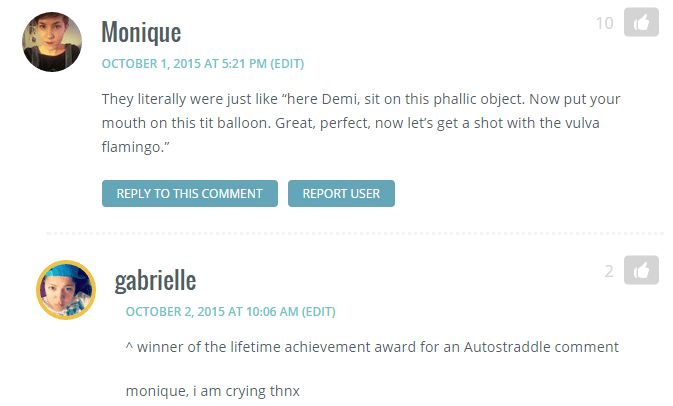 ---
See a clever, hilarious or thought provoking comment around this website-ship? Email it to me at: carrie [at] autostraddle [dot] com!