2015 was a revolutionary year for queer women on television. While we still have a long way to go, we made huge strides toward equality in pop culture this year. In fact, in September, GLAAD announced that this year's annual Network Responsibility Index would be its last because they plan to shift their attention toward the quality of queer representation on TV, as opposed to the quantity of queer characters. GLAAD also acknowledged that streaming platforms like Amazon, Hulu, and Netflix have changed the game so drastically over the last two years, cable and broadcast networks have no choice but to leap forward if they want to keep up. For Riese and Heather, 2015 was the year they acknowledged they will soon be unable to maintain the the physical and mental spreadsheets they've been using to tally every queer woman on TV throughout history. There are now simply too many to track.
One of the most exciting things about TV in 2015 was how many of the best queer storylines featured women of color, particularly black women. While people of color only make up 30 percent of total LGBT representation on TV, our Best Of list this year is made up of 60 percent women of color. From Annalise revealing that she's bisexual on How to Get Away with Murder to deeper character development from our favorites Suzanne Warren and Sophia Burset on Orange Is the New Black to the animated canonically queer women on Steven Universe (all the Gems are voiced by women of color), it was a revolutionary year black and brown women on TV.
One of the most discouraging things about TV this year was the continued perpetuation of damaging stereotypes about trans women and the violence trans women suffered on screen. Rather than lumping those characters into the worst column, Mey and Heather are going to explore the full year in trans TV in a standalone piece later this week.
Below you will find our list of best and worst queer women on TV in 2015, as chosen by our Autostraddle TV writers. We look forward to your dissenting opinions; we've finally arrived at a place where we have enough queer characters on TV to fight about them. What a time to be alive!
---
THE BEST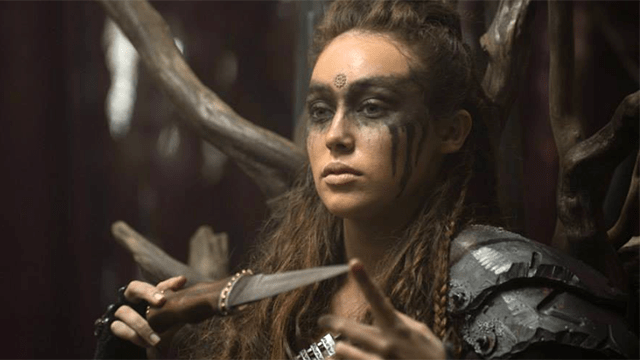 I'm also a fan of Clarke, with whom Lexa enjoys an extraordinarily brief romance, but for me, Lexa is the kind of queer lady representation I'd like to see more of. She reminds our community that we, too, can be ruthless warrior queens with a single-minded focus on protecting our families from colonial devastation and very avant-garde eyeliner. Seriously though, it really resonates with me that Lexa isn't just a queer character, she's a leader of great power and the show makes it clear that she's absolutely earned it. Dystopian narratives are always fundamentally about survival, and it feels honest to me to have a queer woman character who's committed to making sure that she and those she's loyal to survive, no matter what.
HA if you thought that Gillian Anderson playing a canonically queer character wasn't gonna make my list, you were kidding yourself. Not to make this a Gillian Anderson thinkpiece but her characters of late have really been monuments to misandry, and Stella is perhaps the best example. I love that there's no reason you need to have queer women in this show, and yet they're here. There are (happily) several examples of shows that I feel like you could point to for this right now, but procedurals/serial killer dramas are my bread and butter of television; I would watch one in a house, with a mouse, in a boat, with a goat, basically no matter what — and so would a lot of other people. They don't "need" queer characters to draw in viewers or to work; and yet here's Stella, being everything I never knew I needed.
---
Uzo Aduba has taken Suzanne to places I never imagined she'd go when we first met her, and thank the heavens one of those places in season three was a respite from the heartache of Vee. I mean, look, it's an honor to watch Aduba play it all and she does it with a fierce grace I have scarcely seen on my TV, but this show is pretty bleak a lot of the time, and the laughs I got from her foray into fan fiction this season (and the swoons I got from her first brush with reciprocal love) were the highlights of my Netflix viewing experience in 2015. "It's two people connecting, with four other people — and aliens." I really do want to read the Time Hump Chronicles.
Every time Mey Rude tells me to read a thing or watch a thing, I do it, and it always makes my life better. So it was with Steven Universe, which I glanced at when Rebecca Sugar left Adventure Time to make it, but stupidly dismissed. As Mey has pointed out multiple these last two years, we are finally getting to a place where all-ages stories are unafraid to explore same-sex relationships, and Steven Universe is the first U.S.-based cartoon series to do it explicitly. This season we found out that Garnet is actually made up of a fusion between Sapphire and Ruby, two Gems who are married, basically, and stay fused together almost always. They're fire and ice, opposites in so many ways, and truly soul mates. (Special shout out to Pearl being into Garnet, Peridot being into Amethyst, and Steven just being the gosh dang best.)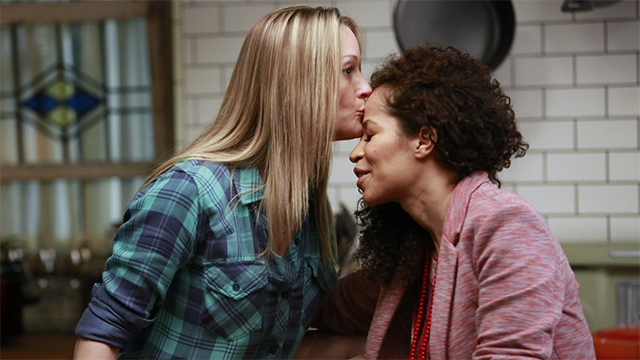 The Fosters is such a funny grab bag of a show. On the one hand you've got all these teenagers losing their mind about Brandon and Callie (gross, no, stop!), and on the other hand you've got all these adult queer women who just want the entire show to revolve around all of Stef and Lena's hijinks. Obviously, I am that second thing. This year was weird for my beloved married moms. Monty kissed Lena and it took Lena like a whole half season to finally confess it to Stef, and Lena had postpartum depression, and Stef had PTSD from Jesus getting recast smashed into pieces in that car accident, and then a cancer scare to boot. It was a lot. And, you know, Monty was a really great character. Super adorable and totally believable, but she's gotta keep them paws off Lena. I hope this show lasts until all the kids go off to college (and Brandon hurls himself into the sea) and it's just Stef and Lena and their wine.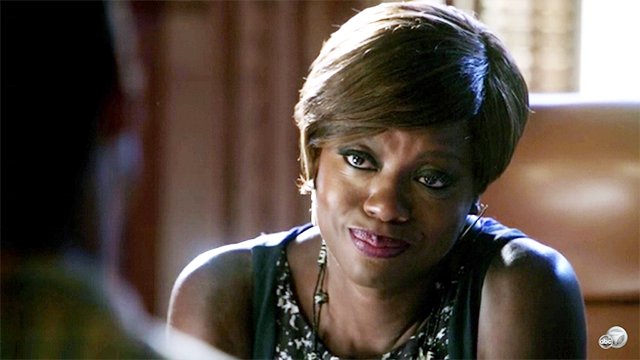 It's Viola Motherfucking Davis playing a bisexual character on primetime network television and winning an Emmy for it, okay? It honestly doesn't get any better than that. I'm just going to transcribe her speech here because it's better than anything I have to say:
"In my mind, I see a line. And over that line, I see green fields and lovely flowers and beautiful white women with their arms stretched out to me, over that line. But I can't seem to get there no how. I can't seem to get over that line." That was Harriet Tubman in the 1800s. And let me tell you something: The only thing that separates women of color from anyone else is opportunity.
You cannot win an Emmy for roles that are simply not there. So here's to all the writers, the awesome people that are Ben Sherwood, Paul Lee, Peter Nowalk, Shonda Rhimes, people who have redefined what it means to be beautiful, to be sexy, to be a leading woman, to be black. And to the Taraji P. Hensons, the Kerry Washingtons, the Halle Berrys, the Nicole Beharies, the Meagan Goods, to Gabrielle Union: Thank you for taking us over that line. Thank you to the Television Academy. Thank you.
Best. Absolute best of 2015. Best, best, best.
I was really worried about this season of Orphan Black because of the Castor clones, but even when this show is uneven, it's still one of the best things on TV. Cosima is alive! She's been dying since day one, but she's still hanging in there, and solving the mysteries of the genetic mutations that are killing her, and making out with all the Canadian women from other sci-fi shows, and being an exemplary sestra. I look forward to the misandrist murder spree she will embark upon when she finds out her beloved Delphine was shot in the guts at the end of last season.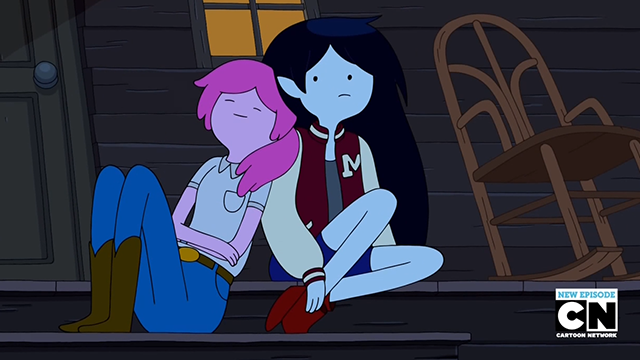 I have always loved Marceline the Vampire Queen, but after watching Adventure Time's first mini-series, Stakes, this month, I feel seen by Marceline the Vampire Queen. She was just a messed up little kid, all alone and trying to save the world. She made some hard decisions to survive, internalized a lot of shame and guilt, and resisted being a part of a chosen family for a long long time. But then she realized that fighting your demons is doing something good and brave, even if you don't always win, and that you can rely on the people who love you and that they want to help you. Also, Stakes was finally when Adventure Time gave itself over to showing how deeply, forever-ly in love Marceline and Princess Bubblegum really are. I fully expect a wedding by season nine.
Root and Shaw, Person of Interest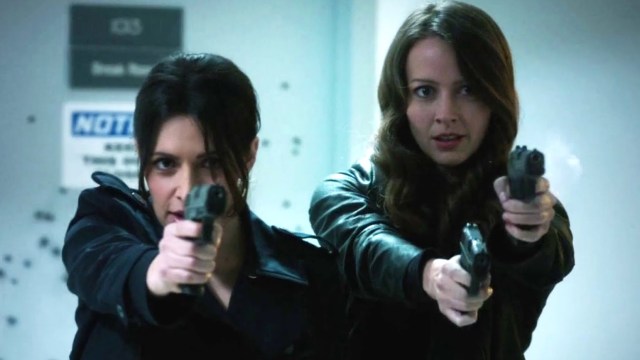 With the exception of Glee — a show that begrudgingly allowed Brittany and Santana to explore their relationship on screen, with each new step forward being pried from the frustrated hands of the writers by a fandom they seemed to loathe — Person of Interest is the first show in TV history to go there with two female characters who were not originally written as lesbian or bisexual. The battle cry of queer fandom since Xena has been, "If these two characters, with this kind of deep relationship and sizzling on-screen chemistry, were opposite-sex, you'd go all in on them in a heartbeat!" Rizzoli and Isles, Emma and Regina, Myka and Helena (lord, Myka and Helena!), and on and on. Person of Interest (which airs on CBS, please remember, the most conservative broadcast TV network in the country) moved forward with Root and Shaw without arguments and without looking over their shoulder, and they plan to dig even deeper with these two women in the coming season. Root and Shaw feel like a sneak peek into the future to me. And I welcome it!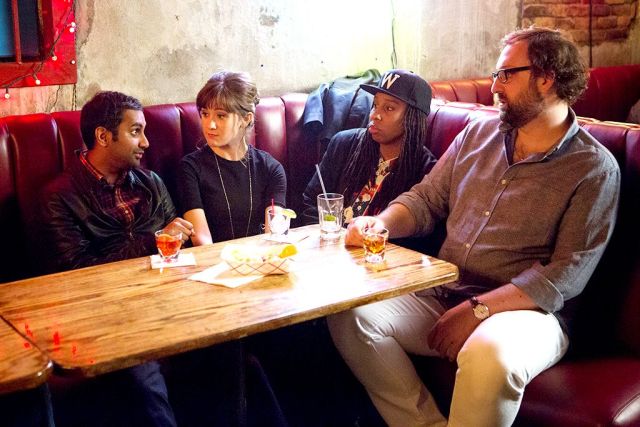 When you add Denise to Freda Gatz from Empire, you get two masculine of center black women on TV this year, which, while still not enough (not enough at all), is so far beyond where we were 12 months ago I don't even know what to do about it. Master of None was my favorite non-female-fronted TV show this year, and Denise was the best part of it. She's got smarts and style for days, she elevates every scene she's in, and she's played by real life queer writer-comedian Lena Waithe. I have a feeling she's going to be around even more in season two.
---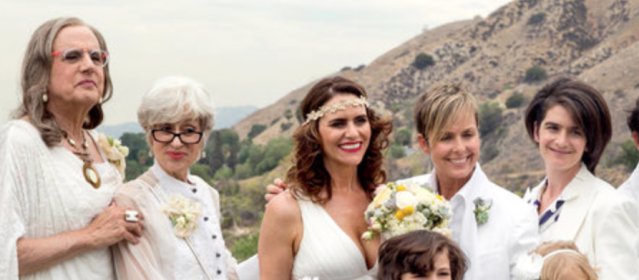 Don't get me wrong: these people are not "wonderful people." I don't really want to "hang out" with them. But as characters they are a fascinating bunch — especially this season when literally every single female family member had either already come out or was questioning their sexuality in some way. I mean, even their ancestors got involved! In season two, Maura's "coming out" process is safely part of the past, and instead we get to see the daughters as well as Maura's ex-wife being inclusive and normal with her, as each family member explores various queer subcultures and struggles to come into their own. Allie's narrative was particularly compelling, and I loved the various tertiary queers brought into the story vis a vis these ladies.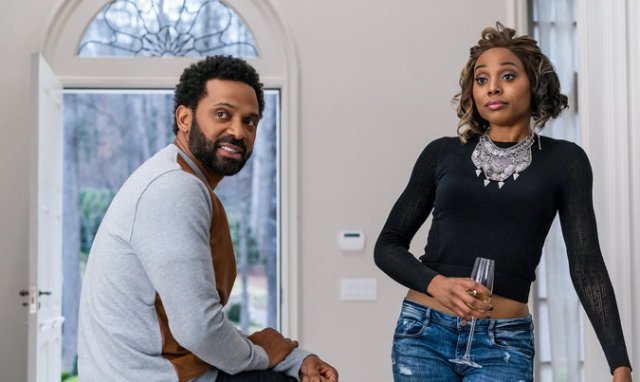 I feel like the name of this show doesn't really vibe with the vibe of this show — and the show is really, really great! Are you watching it? YOU SHOULD WATCH IT! It's about family, first and foremost, and the dynamics of this particular family never cease to compel and entertain. I like this show so much that I did my mother the favor of subscribing her to Starz so I could catch up on season two. M-Chuck, the lesbian sister, really won television and lesbianism this year, though, when her family decides to "learn more about Georgia" with a ladies field trip to a plantation and M-Chuck refuses to accept the narrative. I won't tell you what happens there, though, 'cause you've gotta check it for yourself. I bet your Mom secretly wants Starz, too.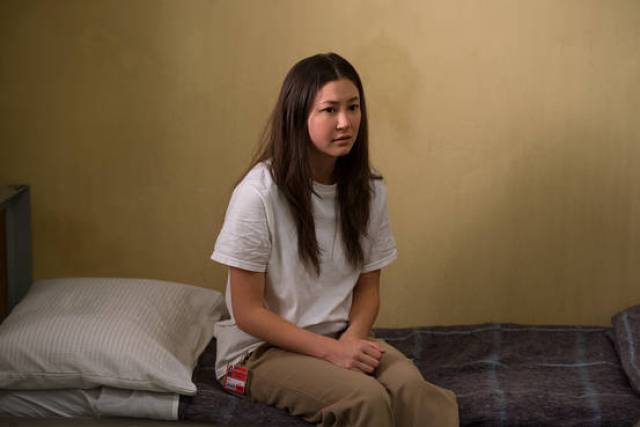 Still holding my breath for this character to finally get her flashback episode, but Soso finally got a little bit fleshed out this year — and ended the season holding hands in the water with my Forever Girlfriend Poussey Washington. The one brief flashback we did get, though, was intensely revelatory regarding her overall life course. Last season she was that annoying girl who thought she understood suffering because of her willingness to engage in liberal political protests, this season she got sad, and she got real, and she asked questions and said things nobody else wanted to ask or say. Plus I always have a soft spot for girls who aren't afraid to admit that they need a friend.
---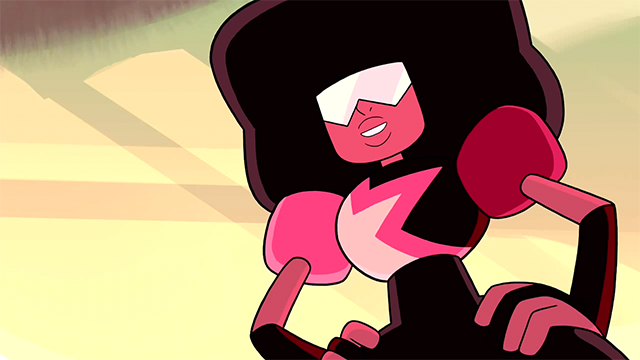 When the first Steven Bomb (a week where there was a new episode of the children's cartoon every day) came to pass, I think we all knew something big was coming our way on Friday, but what I don't think we were expecting was for one of the main characters, Garnet, to actually be two tiny space rock lesbians who are so in love that they prefer to be constantly fused than to ever be apart. Ruby and Sapphire, the two tiny space lesbians, even got to kiss, multiple times. Steven Universe's portrayal of a lesbian couple is more explicit and radical than on many shows for adults. It's amazing. This is a kids show! And the most celebrated romantic relationship on it is a lesbian one! How terrific is that?
The Other Gay Space Rocks and Assorted Queers, Steven Universe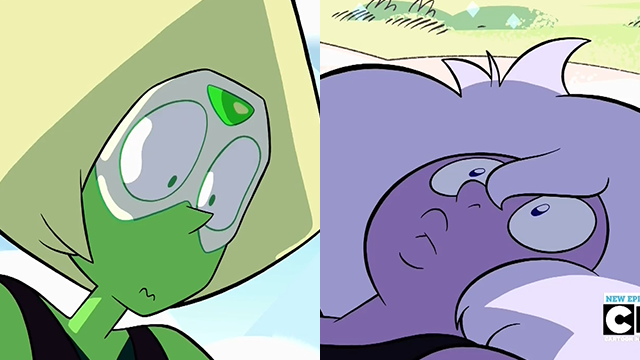 Steven Universe didn't stop with Ruby and Sapphire, though! It showed that Pearl was totally gay for Rose Quartz! It showed that Peridot was gay for Amethyst who was probably gay for her too! There was that lesbian couple cheering on Steven when he wore a skirt, heels and makeup and sang a song! And that wasn't even his first time queering gender norms! He had already fused with Connie into the androgynous Stevonnie, a fairly feminine coded brown person who was flirted with by both boys and girls. This show gives me more hope for young queer kids than just about anything else.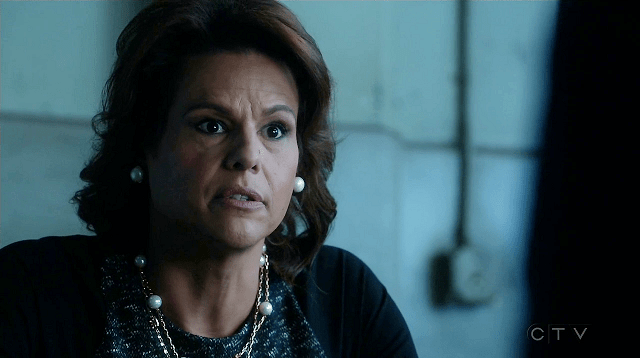 In my lifetime I've watched what seems like a hundred Very Special Trans Episodes, half of them on different versions of Law & Order, but I've never seen one like this. It was wonderfully absent of all the hallmarks of a Trans Episode that I've come to expect. There was no shocking reveal, no discussion by the show's main characters on whether or not they should respect her identity, no tragic end, no tragic beginning. Instead, Jill was treated with respect by all the characters that mattered. The only people who were transphobic jerks were portrayed as transphobic jerks, Jill wasn't murdered and the show talked about real trans issues like transmisogyny in the police and court system and the way men who sleep with trans women often mistreat the women they're sleeping with. Alexandra Billings, who has been the guest star in a few other Very Special Trans Episodes, was great and had one of my favorite guest appearances on any show this year.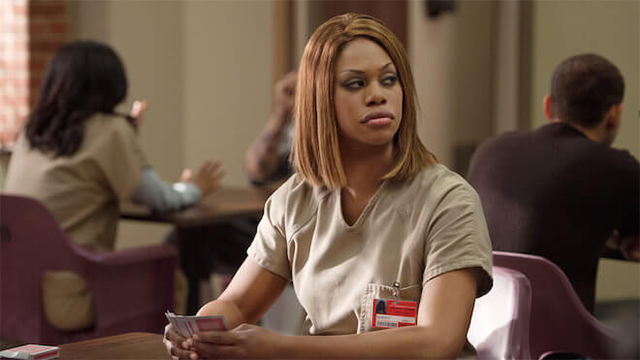 She's still the Queen of Trans Characters on TV. I really, really, really wanted to see her role expanded more than it was, I think she's one of the most compelling characters on the show but they never seem to use her to her full potential. I was thinking about saying how I didn't like that she was kind of mean and weird this season, but no, I like that she became more complicated. Orange is the New Black is filled with complicated women filled with flaws, and this year we saw some of Sophias. She was jealous, a little bitter, sometimes a bad parent to her son and had a hard time letting go of a grudge. This season also brought to light a very real and serious issue that many trans women in prison face. After Sophia was attacked by some of her fellow inmates, she was placed in isolation, a terrible place that should be considered torture, but also a place that many trans inmates end up for huge parts of their sentence, or even the entire thing.
Maura, Davina and Shea, Transparent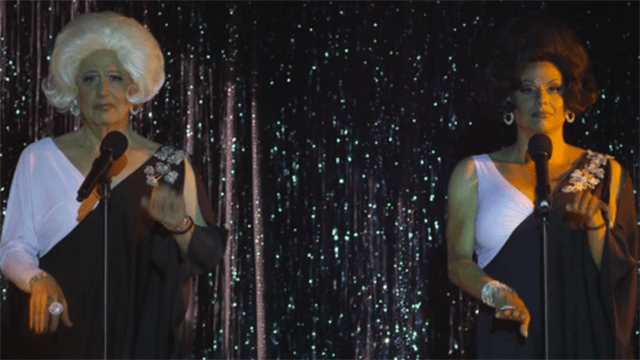 We're seeing a deep, true friendship between trans women! I feel like this is the kind of trans TV we've been waiting for. It's finally here. From going dancing together, making lasagna, to teaching Maura all about Yaaas Queen and getting cunt, these three showed trans women just being themselves among themselves. And Davina, oh, Davina. There's this thing she says to Maura in Episode 7 that's my favorite line in the entire show since "My whole life I've been pretending I was a woman." Davina, you have my whole heart. Ah, and Shea! She's so wonderful and there's a really wonderful conversation she has with Maura in Episode 8 that made me just want to hug her. I'm just so in love with these characters and their relationships with each other.
Brittani Nichols! She was in my opinion, one of the best dressed people on the show, right alongside Syd. More Nicol in Season 3!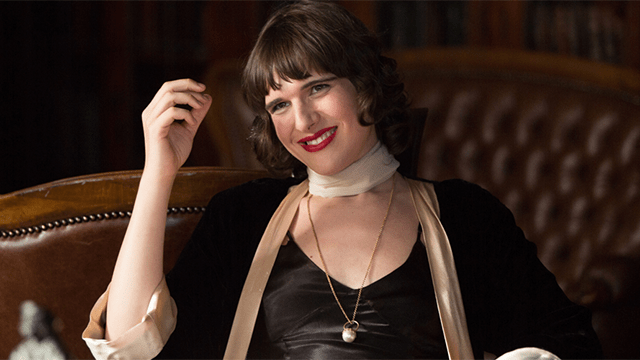 Oh my gosh, every time she was on screen my ears just perked up. I waited desperately each episode for the flashback when we'd get to see Hari in Berlin. She was so strong and so beautiful. This is the way I want to see trans history shown on the screen. Gittel represents an important and vital part of trans and queer history that cannot be forgotten. I feel lucky that that part of history was represented by Hari Nef and Transparent, they really honored the trans and queer people who came before us with this character and her story. I have so many feelings and emotions about this character and Hari Nef's performance but I don't want to spoil an season that's only been out for a few days. Gittel, I love you, I'm proud to count you as a part of my history.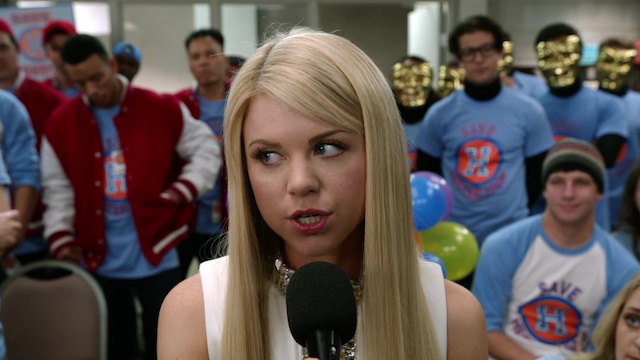 Okay, so honestly, I haven't seen a single episode of this season. But I love Lauren to pieces, and from what I read in Riese's recaps, she seems like she's even more awesome than she was last season. If there's only one intersex character on TV (which: seriously, we need more), I'm glad that it's her.
---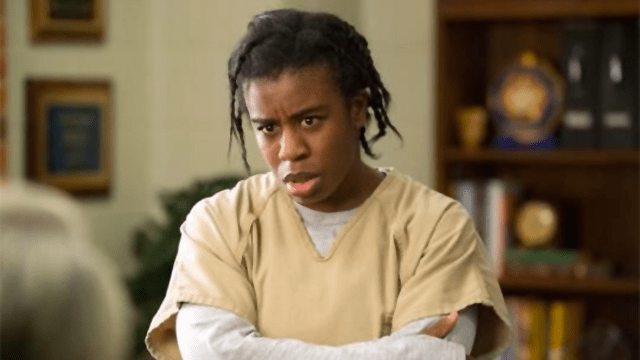 Suzanne (who I refuse to call by her nickname) had a rough go of it last year in Season Two, where she got really vulnerable and really lost and made us all want to reach out and hug her with both arms. She's come an awful long way from her first season as a comic relief character in Season One. My mom always said, "KaeLyn is always rooting for the underdogs," and maybe that's why I love her so much. I love Suzanne for being this genuinely kind, surprisingly wise, and constantly beautiful underdog.
In Season Three, Suzanne brought Litchfield the sexual release it so desperately needed with her story series, the Time Hump Chronicles, starring Admiral Rodcocker. She and Poussey make up and she even gets a true love interest in Maureen, who gives her a kiss on the cheek and says she'll wait in the broom closet for her. Suzanne can't quite muster the courage to go, but in the last episode, she and Maureen are holding hands. I'm really hoping Suzanne gets a romantic story in Season 4 and we get to see a whole other side of her. She goddamn deserves it!
Stef and Lena Foster-Adams, The Fosters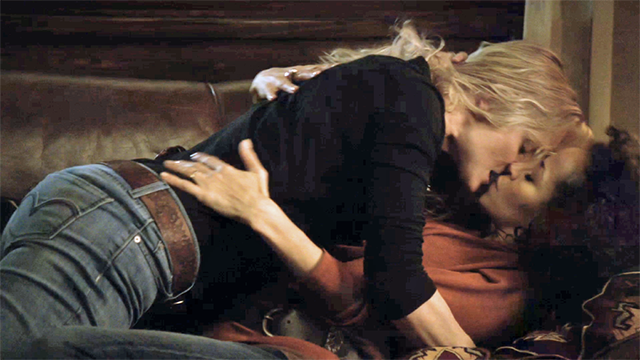 I just love these two. I love them so much. They had a lot of shit to get through this season, when Stef finally confronted Lena about Monte. They ultimately came out on top. I relate to Stef and Lena more than the kids on the Foster. What I appreciate most is the way they show how a long-term relationship looks after many years and many ups and downs. It's not a Bette and Tina (L Word) kind of domestic life. The messiness of Stef and Lena's relationship feels more authentic than that. The love these two have for each other is not burning hot, it's gently simmering and constant and reliable and safe. I love that. I want that (and have it, really). It's like coming home to a crockpot of warm chili every day.
---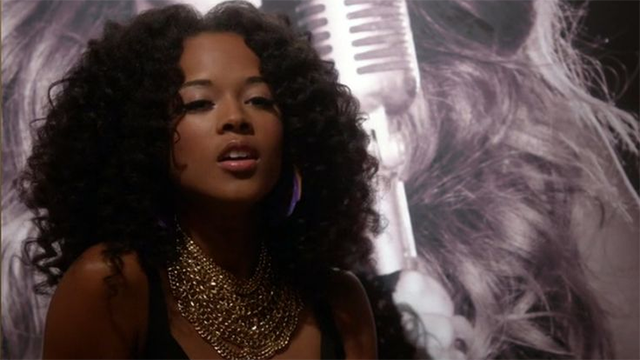 Tiana's dance moves on Empire made my heart beat fast (before they randomly dropped her story), but my favorite character this year, hands down, was Jessica Jones. No, she wasn't queer, but she's one of the best feminist characters in TV history. I love how prickly and miserable they let her be. She was "good," but that wasn't the main point, and she was many other fucked up things besides. You don't see that very often in TV (anti?)heroines.
---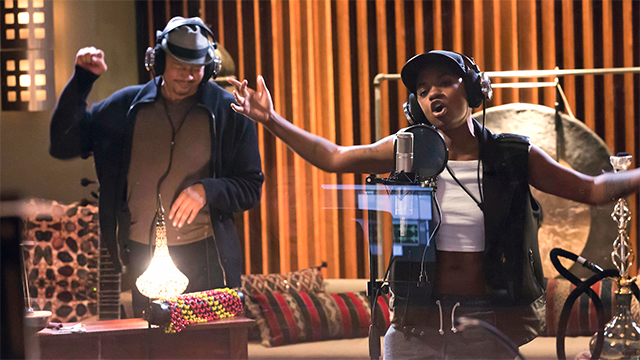 If you have been reading my Empire recaps, you know that I love Freda Gatz. She is the most talented musician on the show (yes, that includes Jussie Smollet) and I believe she is the future of female rappers. That enough makes her the best queer character of 2015. The fact that she is appears to be masculine of center makes her even more awesome. Well, if they allow her to stay MOC and don't have triflin-ass Luscious try and change her image. She was robbed in the rap battle with Hakeem 'cause the patriarchy is a mutha even in a fictional world. I do have some hopes for her like getting rid of that terrible haircut and that they will let her wear something besides sports bras and overalls. Otherwise, she is the brightest spot of the show and if I was not committed to giving Heather a recap every week, I would only watch Empire when I KNEW she was going to be on.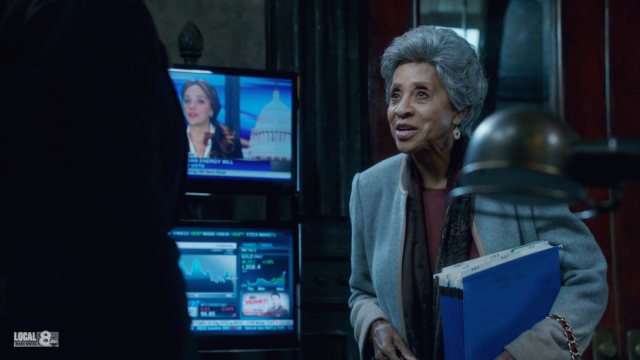 In early 2015, Olivia Pope was kidnapped. When her kidnappers took her to the apartment of her elderly next door neighbor, Lois, we were all shocked when they shot her in cold blood. On the next episode, were excited to see her friend Rose (played brilliantly by Marla Gibbs of The Jeffersons) show up asking, "Where is the black lady?" I don't think any of us were prepared to find out that Rose was Lois' longtime partner. My Facebook timeline was immediately flooded with, "They got elder black lesbians on ABC!" Folks cheered. Others cried. Elder black lesbians are so invisible in our community.
I have met 20 year olds who have never met a lesbian over 50. I have been blessed to be in a community with so many elders. One of the major components of events like the Black Lesbians United Retreat and the NIA Collective Gathering is creating an intergenerational space that allows us to both learn from elders and hear their concerns. One of the things I hear so much from elders is that they don't feel heard, seen or valued in the community when they become too old to frequent clubs. Many of them live in isolation, having lost their families when they came out decades before (and have maybe even lost children). So when Rose attends Lois' memorial and says over her coffin, "You left me here all alone" it was the most heartbreaking thing I have ever heard. I have heard these words from elders. Rose not only represented a person that we never get to see she represented a story that is never told. She was the real MVP of 2015.
---
Sadie, TV Intern
Amanita & Nomi, Sense8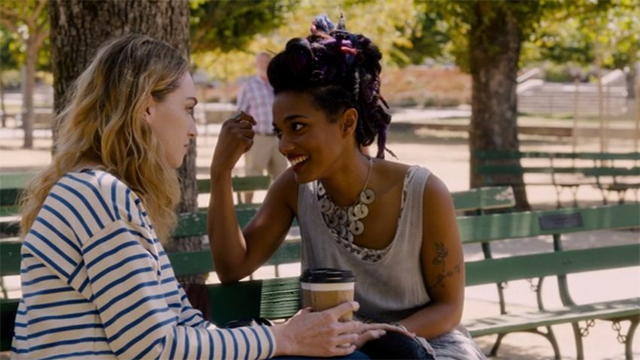 I am such a fan of Sense8. Like, a huge fan. I love the high concept science fiction aspect, I love that the cast comes from so many different cultures, but the best part for me was getting to see these two on screen. This kind of thing almost never happens. We've got a lesbian couple in which one of the women is trans and the other a woman of color (two of the most under served demos when it comes to lady loving ladies on television) on a show created, in part, by a trans woman. It's free of the typical tropes and excels at incorporating some very real and even terrifying aspects being trans that can really only come from actors and show runners with real, lived experience. On top of that you wouldn't believe the number of trans lesbians and their partners who have told me just how important seeing this kind of exposure is. And to see a couple so dedicated to each other, it warms the soul of even the loneliest of hearts like me. In an age where I still get dating site messages that read "I just don't understand how a trans woman could be a lesbian" the more characters like these two out in the world, the better. I can't wait to see what season two has in store.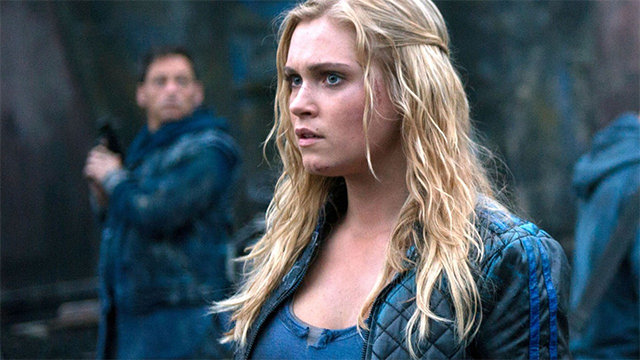 There are two types of people who saw this show: The first type were those who never saw it coming. Those who, like me, needing to fill a sci-fi void in their life gave this weird little show a shot. Expecting nothing we actually manage to get a pretty bad ass bisexual main character in return for trudging through one and a half seasons of some pretty scientifically suspect descents from an oddly spacious space station. The second type of people are those that heard us first typers go on and on about something which, in the end, turns out to be about 45 seconds of actual screen time and a lot of sexual tension surrounding it. On behalf of the first group, we apologize.
---
Karly, TV Intern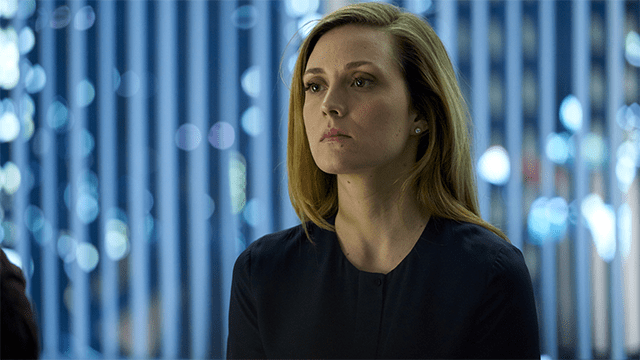 Let's hear it for beautiful women who make us question our morality! Very few characters have made a complete 180 like Delphine Cormier. This season Delphine took on the responsibility of the Leda Project and immediately resolved to protect Cosima and her sisters, even if that meant denying herself happiness. She was fueled by ambition and a broken heart, and the new job looked so GOOD on her. We knew Delphine was pragmatic, but we didn't realize just how pragmatic she was. She would do anything to protect Cosima, even if Cosima lied to her at every turn. But by the end of the season, Sarah, Alison, and Cosima felt they could trust her and invited her to the family dinner. I take it as personal injury that Delphine never got to sit at that table. I'm definitely hoping Delphine returns in season 4. Repeat after me: 'Twas just a flesh wound.
---
THE WORST
Heather Hogan
Season 6A of Pretty Little Liars was pretty disappointing. After fans started rioting because they were tired of getting faked out by Big A reveals, the show made a beeline toward the finish line, promising to answer every question they'd ever asked and to wallop viewers in the face with the MOST SHOCKING REVEAL EVER. It did not go well. One of the most bizarre creative choices was to introduce Sara Harvey as the inexplicable and unsatisfying answer to a thousand questions. Who was Red Coat? Sara Harvey. Who was Black Widow? Sara Harvey. Who was sometimes A? Sara Harvey. But who the fuck is Sara Harvey? She's no one. She means nothing to us. She crawled out of a bunker, engaged in a paint-by-numbers romantic relationship with Emily, and then BAM! She was The Bad Guy. You just can't bring a character in during the eleventh hour of a mystery and have her be the crux to so many complicated plots; it goes against all the rules of compelling storytelling, no matter the medium.
Her presence also robbed queer viewers of getting to see Emily engage in the kind of emotionally resonant romantic storyline with a seasons-long love interest that the other Liars did. The few really excellent Sara-free episodes at the beginning of 6A made the last half of the season even more of a bummer. The only good thing to come from her presence was that it made Paige/Emily and Ali/Emily shippers stop murdering each other for a second; it was the only thing she didn't ruin like the professional ruiner she is. I can't believe she's surviving the time jump. (I can't believe Emily went swimming with her.)
What I came to believe about PLL this season was that the three main male love interests on this show, the same ol' white dude characters who are indistinguishable from every other set of teenage white dude characters on ABC Family and The CW, are untouchable (by the choice of either the network or the studio or the writers or some combination of those forces) and so are their relationships with Hanna, Aria, and Spencer; therefore, the only way to force consequences into the narrative is to do it with Alison, Emily, or new characters. I hope they prove me wrong in 6B; I have loved this show more than I could ever even love my own child.
Barbara Kean, Gotham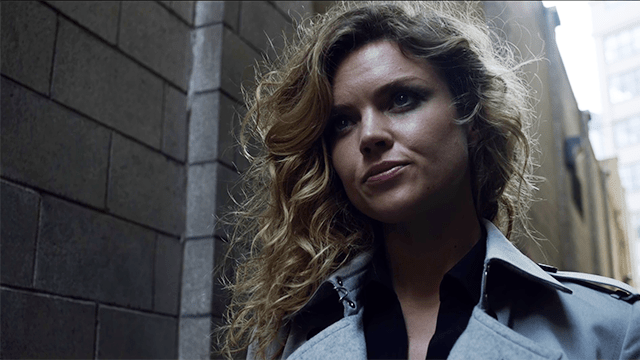 Gotham finally pushed me to do a thing I never thought I would do: Stop watching every TV show that boasts a queer female character. I know I've said it a million times, but I'm going to say it once more, with extra feeling: Gotham took Latina lesbian Rene Montoya, one of the greatest and most beloved comic book characters ever, and tossed her in the garbage because of the entitled backlash it created when she became a viable romantic rival for the Great White Fanboy Hope, Jim Gordon. And once she was dismissed without explanation or reason, the writers morphed Barbara Kean into every horrible bisexuality trope you've ever heard of and paired her up with an equally cliched character, and claimed was the same thing as exploring a story with a complex, fully realized queer woman of color. Thank God it's not 2004 anymore and our options for TV consumption aren't limited to these begrudgingly offered scraps.
---
Mey Rude
Ryan Murphy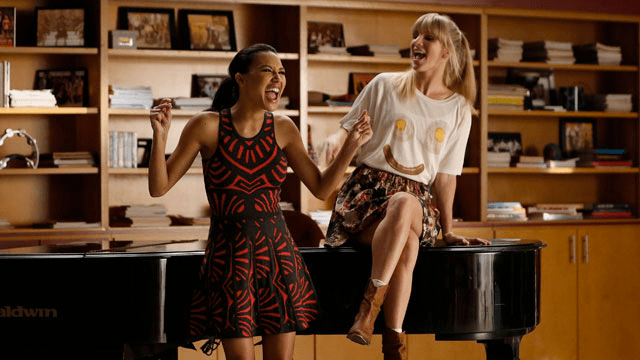 THE WORST FOREVER. When he made Finn into a hero for outing Santana (in an episode that makes me cry for at least 20 minutes every time I watch it) I thought that he had reached his low. But then, in the much touted Glee series finale, where we would fast forward and see how our favorite characters' futures fared, he completely left Santana (who was in more episodes than any cast member outside of the five who were in every episode) and Brittany out. Matt had more screentime and more lines in the two hour finale than Santana and Brittany combined. Matt!
Then, Murphy came out with American Horror Story: Hotel and cast a cisgender man as a transgender woman and had her study with drag queens instead of, you know, actual trans women, to prepare for the role. This, and the way everyone at the show talked about the character led most people to assume she was a crossdresser, but nope, they revealed that she was a trans woman in a very patronizing episode where she needs the help of a cis woman, played by Lady Gaga, to become the woman she really is. Then, Murphy continued to treat her like shit. Trans women almost never get to find love in fiction, and so we shouldn't have been surprised when Murphy had Liz find true love only to have her lover murdered right in front of her. Ryan Murphy truly is the worst LGBTQ TV character of the year, decade, century and millennium.
---
KaeLyn Rich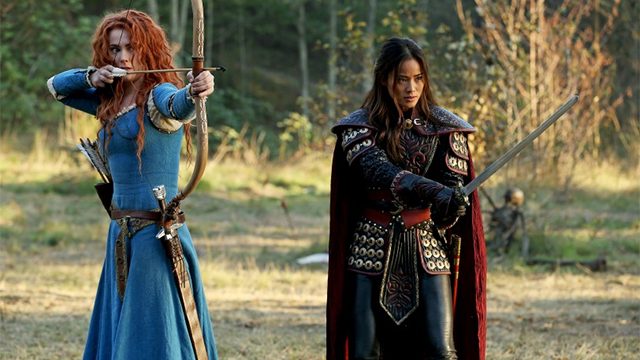 It's not that I don't like Mulan. I like Mulan a lot. I was thrilled to learn we'd have her back this year. However, she wasn't really "back" this season. She showed up in part of one episode and made google eyes at Ruby and then disappeared forever after. It's not her fault and it's not Chung's fault. It is the way this character's new love interest was hyped and the way the OUAT writers touted their renewed interest in queer storylines this year. It's queer baiting and it's bullshit. I'd rather have no queer characters than one lesbian character who is barely in the show and given nothing to do. Thanks.
---
Laura Mandanas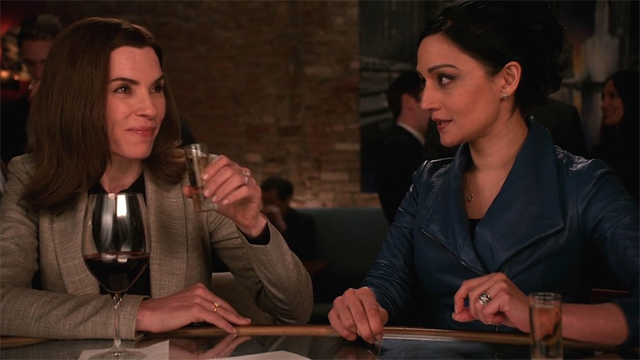 I was so sad about the ending that Kalinda got on Good Wife! Kalinda and Alicia had such an interesting friendship at the beginning of that show, and I really wanted to see them get back together again — or at least process their issues rather than do what they did, you know? The story felt incomplete to me.
---
Riese, Editor-in-Chief
Mimi Whiteman, Empire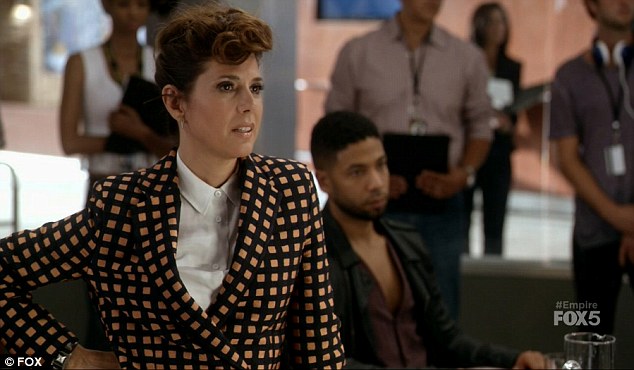 This character was supposed to be a huge exciting deal for all of us with a personal stake in Lyon Dynasty or Empire, but literally nothing she said or did was cool or exciting. The icing on the sad cake of Mimi remains, however, her behavior towards the girl her and Lucious brought to their room for a threesome. Nope! And, even in her awfulness, she remained a poorly-constructed character overall. If you're gonna be awful, at least be consistently awful.
---
Aja Aguirre, Beauty Editor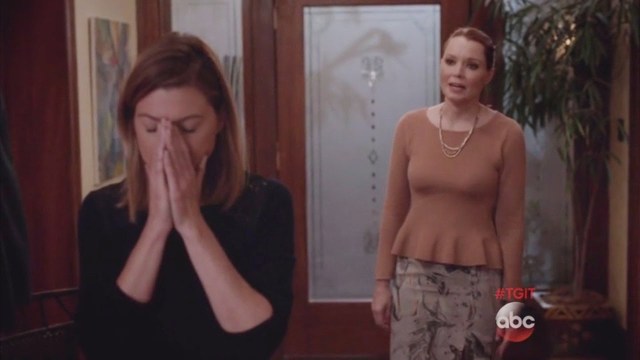 Haven't we all known a Penelope Blake? Soft, bland, slowly blinking succubi to whom we lose dear and vibrant friends and friendships?
There's no there there. When we talk about Penny, Grey Sloan Memorial's newest surgical resident, the most interesting thing about her is the fact that she was in college before she ever tried macaroni and cheese.
When you think about the wild, unbridled potential of her character — a young redheaded lesbian surgical resident who helped kill one of the world's foremost neurosurgeons while he was still working for the President of the United States of America — you don't think simpering wimp or shrinking violet. You think about the tenacity of putting one foot in front of the other even when your hospital closes, even when his ghost haunts you mercilessly, even when the sound of his wife's words mothering you the night he died makes the air so thick with shame you can hardly move. How inept you were even after the little girl told you he was a surgeon, too. He was a surgeon, he was a surgeon, he was a surgeon. And what are you? A fraud, an imposter, a killer? Or how arrogant and sadomasochistic you'd have to be in order to walk over his grave and wordlessly lay claim to every square inch of his life, to feel entitled to shadow the light of his memory and life's work and loved ones with your presence, however unwelcome, because none of that is more important than realizing your potential as a surgeon; a great one, one who doesn't allow her judgment to be clouded or her work to be rushed, presumably one who doesn't take nearly two hours to show up to an ER when she's on-call. Someone who fucked up that bad and keeps going, publicly and with human lives literally in her hands, cannot merely be meek or plaintive. She has to be a contradiction of selfishness and selflessness.
But Penelope Blake is about as riveting as a sad xeroxed copy of a discount mattress sale flier lying in the gutter after a torrential downpour after it's been run over 84,000 times during rush hour.
Penny, girl, when no mother of yours nor the sturdiness of medicine can make your roots stick, you can't just go stealing someone else's. You can't simply affix yourself to the beautifully thick and wending roots of a Callie, who has earned and nurtures hers, or tremble at the foot of Meredith's mercy like a dog. You cannot pretend that your frightened, remorseful tears do anything but weaken the soil of everyone around you. You have to make your own.