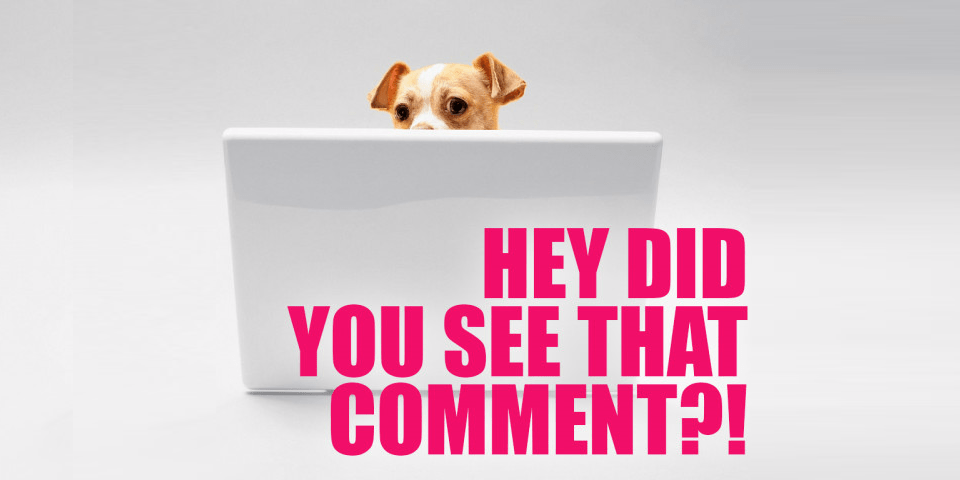 Good morning, fireflies! May I present: Milo requesting with increasing urgency that I throw the ball, a photo series.
This week, Stef brought us 15 unexpected songs for a beach playlist.
Heather rounded up the original Pretty Little Liars 50 most bananapants moments. This list took me BACK and made me snort-laugh.
Vanessa spoke with Michelle Tea about queer pregnancy and memoir writing!
A. Tony saw Nope, a horror movie where the Black lesbian protagonist miraculously doesn't die. I got to see this last weekend and holy wow, was it gorgeous!
Kayla would humbly like to remind you of (or introduce you to) the Niçoise salad. I concur! This salad is perfect!
This week's Wait, Is This A Date? featured none other but Grace Lavery!
Bring Brittney Griner home. All of my fingers and toes are truly crossed on this one!!!
Yashwina wrote about the necessity of queer utopias for Rainbow Reading.
And then there were your comments!
---
On Here's What the Cast and Crew Are Saying About "A League of Their Own":
The Origin Story Award to LassoMadeOfStars and Linnea: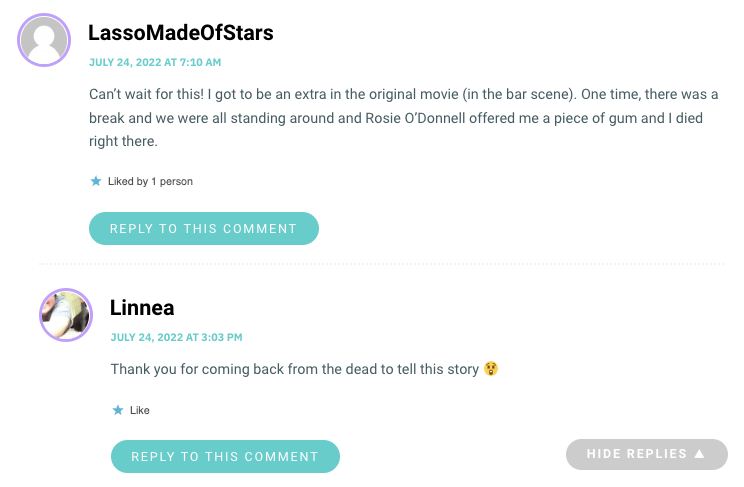 On Quiz: Which Stardew Valley Character Should You Marry?
The R U OK, Leah Award to Heather Hogan and nosidam: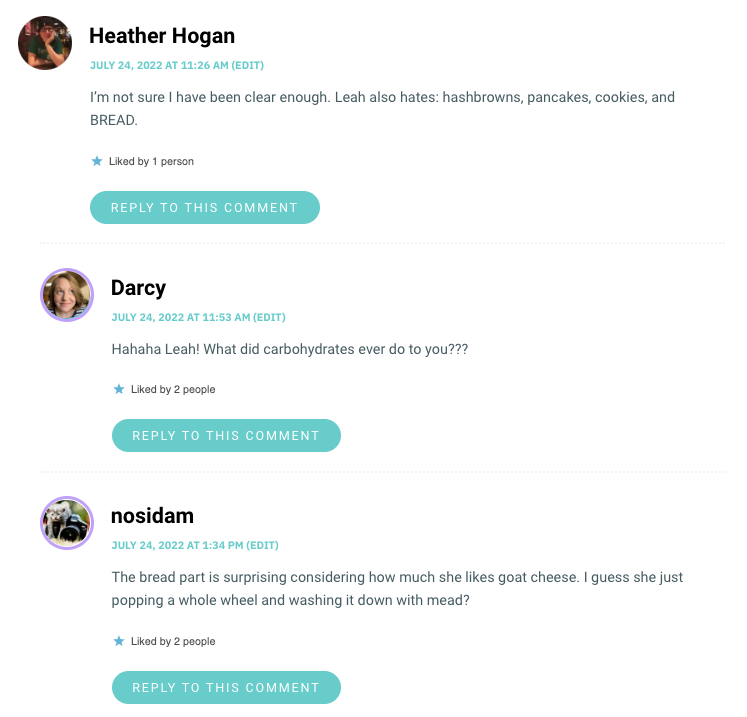 And the Amethysts Are Delicious Award to minimallyeschew:

On We Need to Talk About Monkeypox:
The Clarity Award to Mary and me: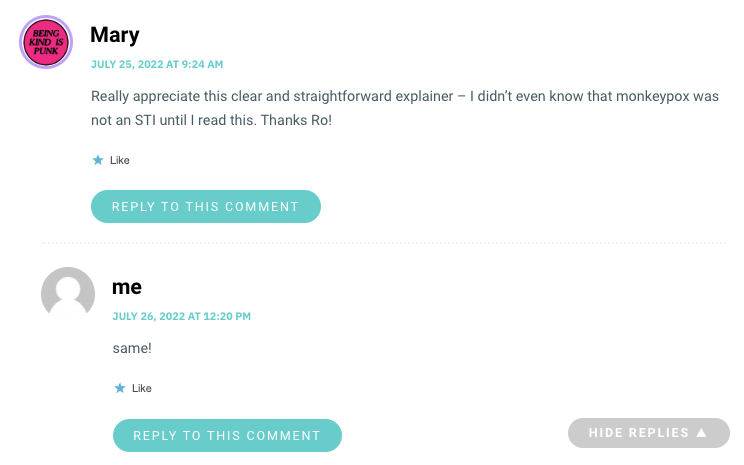 On Pop Culture Fix: Real Life "A League of Their Own" Pitcher Says Most Players Were Gay, Obviously:
The Be Gay, Do Crimes Award to forawhile:
On "The Only" Finally Gives USWNT Black Gay Superstar Briana Scurry a Hero's Story:
The Memories Saved Award to JLD:

On 17 Handyqueers To Follow on Instagram:
The Respectfully, Award to K: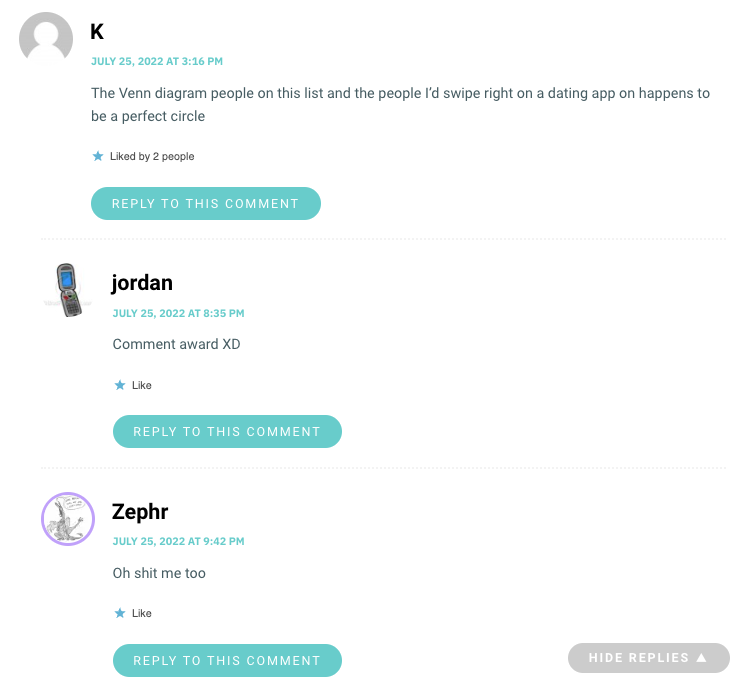 And the Teach a Queer to Fish Award to Annie:

And on No Filter: One Thing Lesbians Are Gonna Do Is Have an Intense Relationship With Their Dog:
The Did a Dog Write This Award to hihello:

---
See a comment that needs to be here? Let me know! Tag me [at] queergirl.