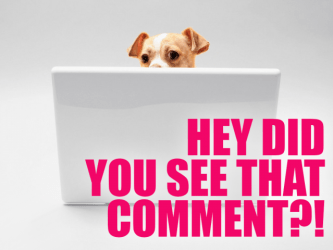 Hello sunbursts! How's your week going? I'm mere hours from being on vacation so excitement levels are out of hand in my corner of the universe.
This week Mey wrote about which female superheroes Marvel should make movies about ASAP and Kat has 15 women who are killing it as queer hip hop artists. Larry King remains the worst and Katy Perry continues the cultural appropriation parade that is her career. But here's some Beyonce/Nicki Minaj femslash to make you feel better about the world.
Though summer is winding down there's still time to get in those beach reads and make some absolutely delicious agua frescas for a day in the sun.
One tiny note – lovely Intern Liz (get to know her, get to love her) will be taking over the comment award game for the next two weeks while I'm wandering around the Canadian wilderness with my girlfriend. See you soon, adventurers!
---
On Get Baked: Margarita Butterfruit:
The It's Not In The Manual Award to Meghan:
On Interview With My Ex-Girlfriend: Alex:
The Another Reason To Join A+ Award to dragonsnap:
This is everything I have ever wanted since I first came to Autostraddle via the Taylor Swift / Lady Gaga article* and tried to find more articles by this brilliant person named Riese and read the Riese's Piece about having lunch with Alex and her parents and holding hands under the table. This was in early 2010, back when commenters and writers frequently discussed their number one feeling, and described themselves as excite.
(*it was linked to in this post on of my favourite blogs: http://amptoons.com/blog/2010/02/14/what-im-reading/)
Anyway I love you all forever and Riese you are one of my Top Ten Heroic Persons and this is such the best. <3 <3 <3
On FRIDAY OPEN THREAD: If We Ran The Zoo:
The Fake It Til Ya Make It Award to cb:

The Baby's First Pride Award to meals:

On Five Foods That Should Never Be Combined Again:
The Oatmeal Solidarity Award to Empress Sudol:
On Ask A Gay Nerd: I Don't Have Room On My Computer:
The Kelsey 5ever Award to ms_anne_thropy: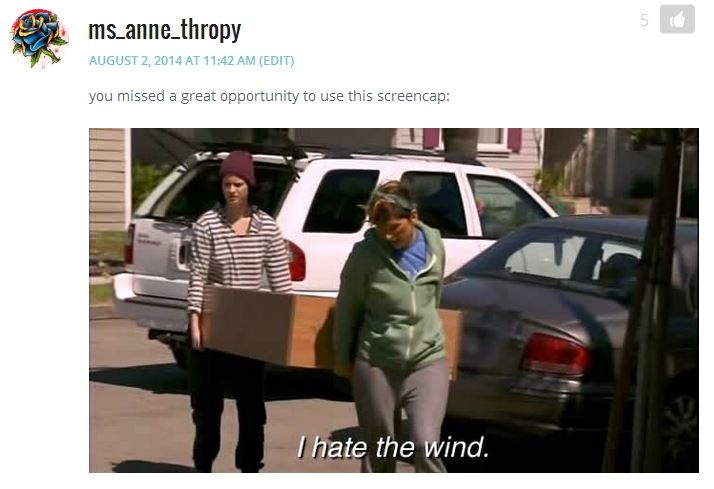 On In Which Anna Paquin Had To Explain Bisexuality To Larry King:
The Let's All Sit Together Award to Denise Winters: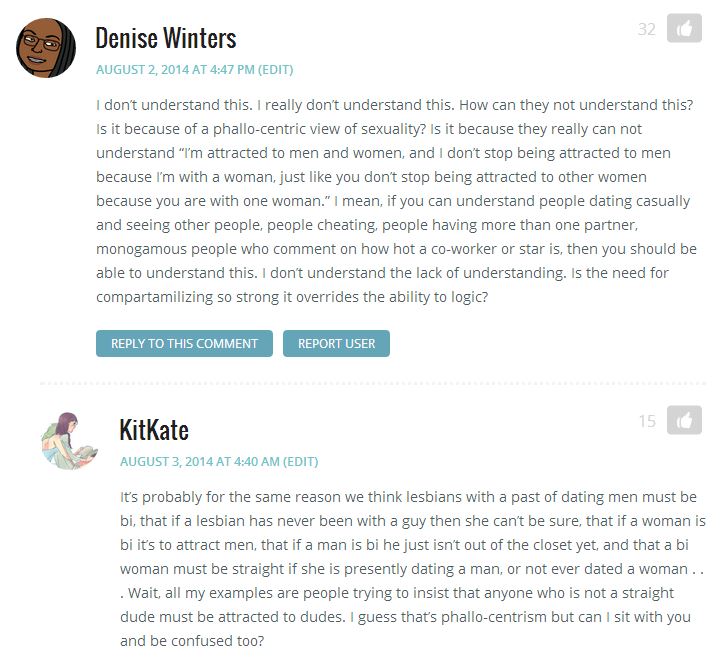 ---
See a clever, hilarious or thought provoking comment around this website-ship? Email it to me at: carrie [at] autostraddle [dot] com!