This question recently landed in my magical inbox of a thousand stories:
i hope you're having a really great day! i'm just wondering if you could tell me if this is how the world works:

1. i have no room on my macbook air
2. my 160gb portable hard drive from 2006 is predictably also full
3. i can't move anything to dropbox from my mac bc my mac is full
4. if i buy a 1tb hard drive, i can move literally every photo, music and document file from my mac to that hard drive, which will free up gobs and gobs of space
5. i can also put everything from the 160gb hard drive on the 1tb hard drive and then everything i own will be in one clean space and i'll also have gobs of space on my computer happily ever after the end

?

i <3 u
Hello friend! Let's talk about this!
---

How Much Room Is Enough Room?
Yes, your Macbook Air is probably pretty peeved at you. Because on any computer (not just Macs) you want to keep 10-15% of your hard drive space totally free. Othwerise, some zany things start to happen — like the inability to save things to Drop Box, as you describe. Once I accidentally chucked a library full of RAW photos on my computer (damn enthusiastic clicking finger!) with its tiny internal solid state drive and couldn't launch anything while it was on there. I could just stare at the very pretty desktop background until I moved it back off to an external hard drive.
The cool part is that you've answered your own question a bit here: moving things off your computer is definitely your priority to fix this problem. Grabbing a 1 TB (terabyte, 1,000 gigabytes) hard drive is an excellent way to go. Identifying the things you can do without on your computer is a good next step (and one you've already done, so huzzah for you!). But in the above plan you have outlined for yourself, there is one thing that I think is missing: backing up your ish.
---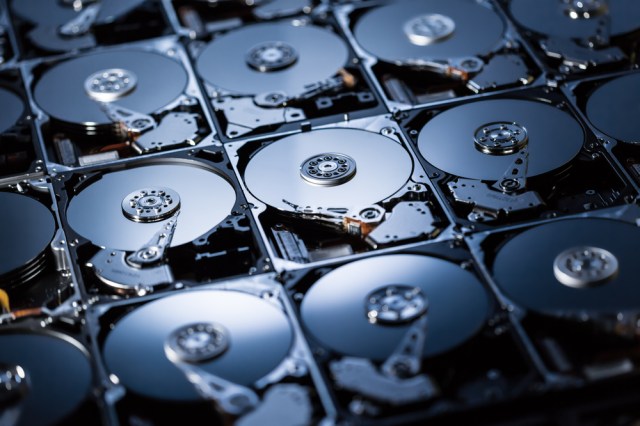 How Many Copies Are Enough Copies?
Okay, so in your plan, you totally solve the full computer problem by moving all your good stuff (and big stuff) to an external drive. But what happens if that hard drive goes missing? Or if your dog decides it would make an excellent chew toy? Or if it fails (all hard drives will eventually fail, that's just the way of entropy and usually it will fail at the worst time because of course it will)? That means all your good, big files will be GONE FOREVER. And probably they will be gone forever right when you need them most. I'd like to revisit a concept we talked a bit about in Autostraddle's multi-part guide to backing up your data:
I recognize that I am the only person in the world who likes Love Actually, but that's not quite the point of putting that clip there. From our backing up guide:
The wind represents any number of things that can happen to your computer, smartphone or tablet. But whatever it is, it's losing data. In this case, it's Colin Firth losing the book he's written. The back up would be the copies he should have made of his typewritten pages. In the computer world, just as in life, redundancy is safety. If you have a copy, you don't have to go to heroics to save your data, because there's another copy, so no big deal. And, unlike jumping into a lake, heroics in the computer world can be expensive. Saving data off a failing drive can cost up to $1,300 depending on how big the drive is and how much is wrong with it.
I want to address something that wasn't explicitly stated in our backup guide: I hear a lot of my (fabulous, queer) friends say things like, "well it's just my stuff, it's not that big a deal if it gets lost." Or "why back up? It's not like my photos are, like, genius or anything. They're just for me." Or "it seems like a lot of effort for stuff that's not really worth it." Here's the thing — you will never hear a (white, cis, rich male) CEO ever say this. You won't hear any CEO ever say this. Hell, most of my (fabulous, queer) friends wouldn't say this if what they were talking about was for work or for a client or for their boss. The same people who talk about their own personal photo collections or secret, password protected poetry file like this are also the ones with three redundant copies of their work files. I am here to tell you to value the things that come out of your own lives and brains the same amount as plans for a multimillion dollar company. You deserve it. The things you love and think deserve that protection, the same protection that massive soulless corporations use for their data. Your data has soul. So please back up your ish.
Experts recommend at least three copies of all your data (the one you're working with, plus two backups). I generally tell people if you've got two copies (the one you're working with, plus one backup) then you're ahead of most people, but you should think about a third copy. I also generally tell people that an offsite backup (like Crashplan) is super worth it, because should the unthinkable happen and your house floods or burns down or gets burglarized (all of that would blow, try not to think about it too hard), having a backup that doesn't live at your house is essential. When I tell my friends that, I always get at least one who says "but then I'll have bigger problems to worry about." Exactly. If you have an offsite backup of your data, that'll be one less and you'll be able to focus on the bigger issues. And specifically for you, friend, Crashplan backs up your attached external drives as well. Just fyi.
---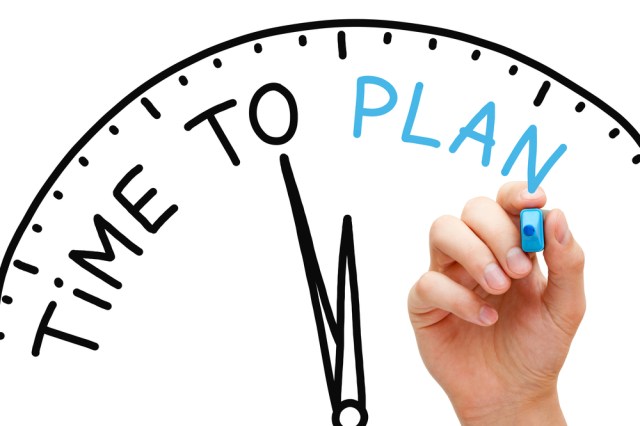 Here Is Exactly What I Think You Should Do
1. Obtain that 1 TB hard drive and move your big files on to there (you've already decided which of these you can handle not having on your computer all the time). My favorite 1 TB drive is this 1 TB drive (G-Drive Mobile, $199), however you can get a Seagate with double the storage for half the price and a 1 TB drive for $70.
2. Sign up for Crashplan. A one year commitment for one computer is $60. A family plan (for 2-10 computers) is $149 (only worth it if you're doing 3-10 computers). Include your 1 TB external hard drive in your offsite backup by plugging in your hard drive, going to the "Backup" menu, clicking on "change" and selecting the hard drive in the menu.
3. If you're good to spend a little extra time and money, grab a second 1 TB drive and backup both your computer and your drive to that as well. To include an external hard drive in a back up to another external hard drive on a Mac using Time Machine, start by selecting the time machine icon in the top menu bar on your computer (it should look like a clock where the outer edge is made up of an arrow). Click "Open Time Machine Preferences."
Plug both hard drives in.  Click "select disk" and choose the drive that's the backup (the one without all your moved files on it). Click "options" in the bottom corner and you'll see a menu pop up — it's a list of all the things that are excluded from the Time Machine backup! You'll see your precious, full o' stuff hard drive there. In a completely counter-intuitive move, highlight the drive and hit the minus sign (because inclusion on the list means exclusion from the backup, which is backwards and weird and confusing).
4. Gift your 160 gig hard drive to someone with less data if you don't have a use for  it anymore.
Blammo! In four easy steps you have three copies of your data and your Macbook Air is functional again! Go forth and save things to Drop Box as needed.
---
So what did I miss, y'all? How would you gay nerds have handled this question? What back-up plans are you using? Are you having trouble deciding what to move off your computer? It's kind of like cleaning out a closet — if you haven't used it or thought about it in a year, it's probably good to go on an external.
This has been the eighty-ninth installment of  Queer Your Tech with Fun, Autostraddle's nerdy tech column. Not everything we cover is queer per se, but we talk about customizing this awesome technology you've got. Having it our way, expressing our appy selves just like we do with our identities. Here we can talk about anything from app recommendations to choosing a wireless printer to web sites you have to favorite to any other fun shit we can do with technology. Feature image via Shutterstock (actually, all images via Shutterstock). Except the header by Rory Midhani.