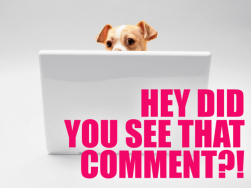 Hi there, cats and kittens! Welcome to Friday. We made it through the wilderness somehow!
This week, Audrey did some research on body hair, while Cameron left ghosts behind.
Casey's got some queer urban fantasy books that we might want to read.
Beth introduced us to Klara Vanova, the owner of a gender-neutral barbershop I really wish I could go to.
Going to Pride? There's an Autostraddle Meet-Up for that!
In Queer Folklore, Siobhan brought us the asexuals of Ancient Greece.
Thank you, Laura, for this guide to lube!
And in the latest installment of one of my very favorite series, Laneia brought us all of your beautiful faces doing what you do — this time at work.
And then there were your comments!
---
On Four Hot New Queer and Queer-ish Singles From Your Faves to Usher In Summer:
The Gayday Award to Bee:

On What I Wore: Navigating the Heteronormative Patriarchy, Pt. 11:
The Chance of Rain Award to Chandra: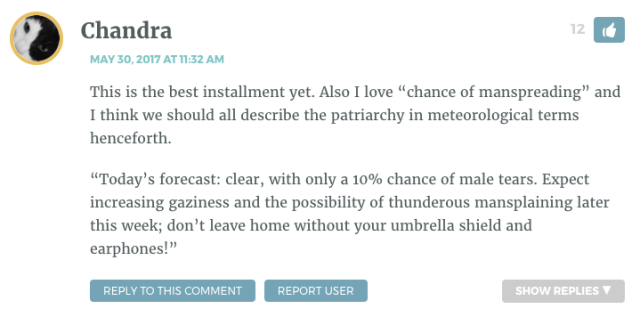 On 27 Things That Exude More Positive Energy Than Hope Hicks Thinks Donald Trump Does:
The Co-Authors Award to MKH:
On Oh Hey! It's Alyssa #22: A-Camp!:
The Trudy, Madly, Deeply Award to Isabel: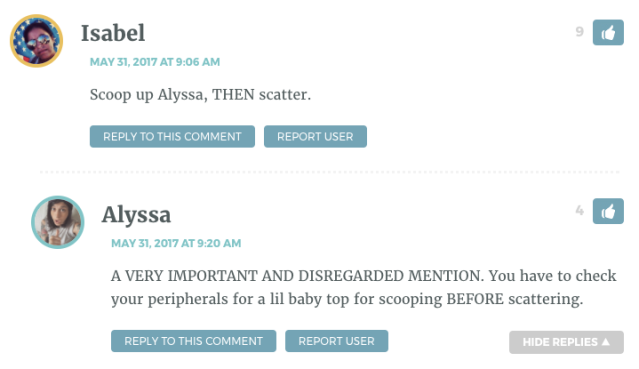 On PHOTO GALLERY: Queer at Work:
The Bring Your Gaylien to Work Day Award to amidola:

On Pop Culture Fix: Wonder Woman Will Save Us From Patriarchal Action Movies and Other Riveting Stories:
The Furiosa Test Award to Joanna:

On 6 Box Wines, Ranked From "Capri-Fun" To "I've Had Worse" By 30 Drunk Queers:
The Mellen-Camper Award to Carmen SanDiego:
The Lifestyle Brand Award to Brianna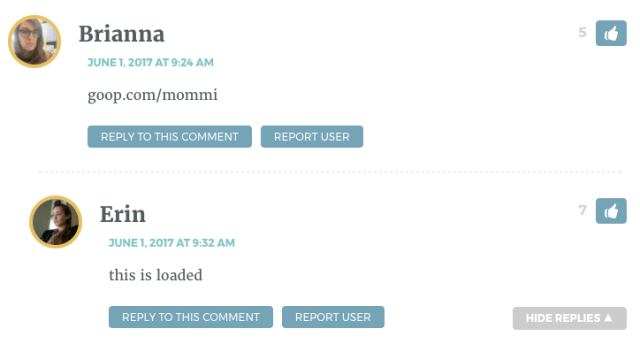 On Is Tennis Full of Lesbians?:
The Call is Coming From Inside the House Award to Chandra:
---
See a funny or amazing comment that needs to be here? E-mail me at queergirlblogs [at] gmail [dot] com!