Welcome to What I Wore, a series where I explore fashion as shelter in traditionally heteronormative and patriarchal spaces.
---
Airport Going to A-Camp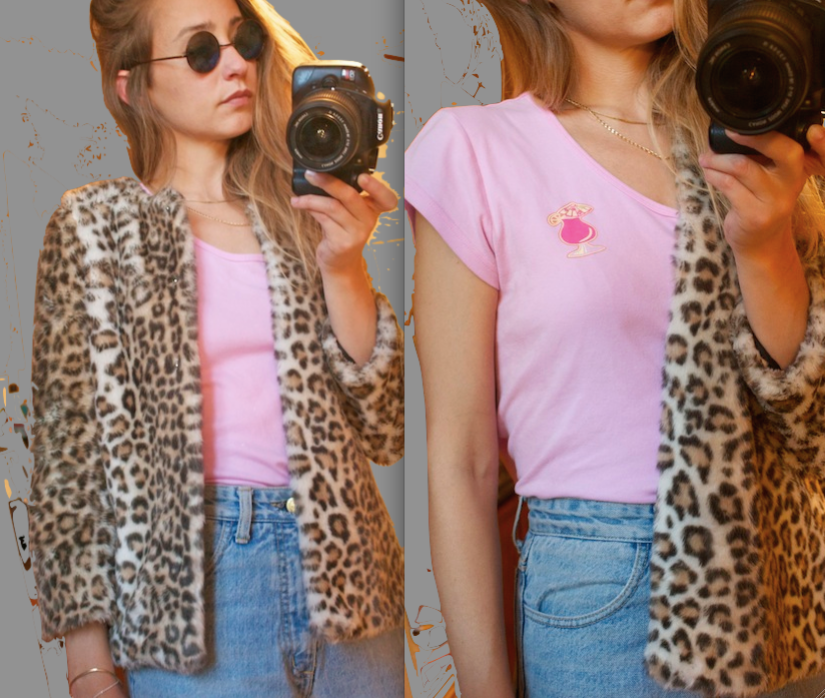 This was going to be my last interaction with the heterosexual agenda for an entire week and I needed to keep my eye on the prize. Still, that would be difficult when there was chance of manspreading. I needed a powerful feminine presence to steady my resolve. What better way to achieve that "not today" look than going full Absolutely Fabulous? I went with a pink shirt with a cocktail glass, a faux cheetah print coat, and some reflective sunglasses inside.
The man sitting next to me on the plane: waited for me to put the arm rest down, gave me the entire arm rest, his legs never came close to my side, and he even kept his crossed hands in his lap for the entire flight. For a brief moment I was so happy I was able to own space that I thought, "What if I just reached over and held his hand?" as he slept, which I realize is VERY weird.
Success rate: 5/5
---
Airport Leaving A-Camp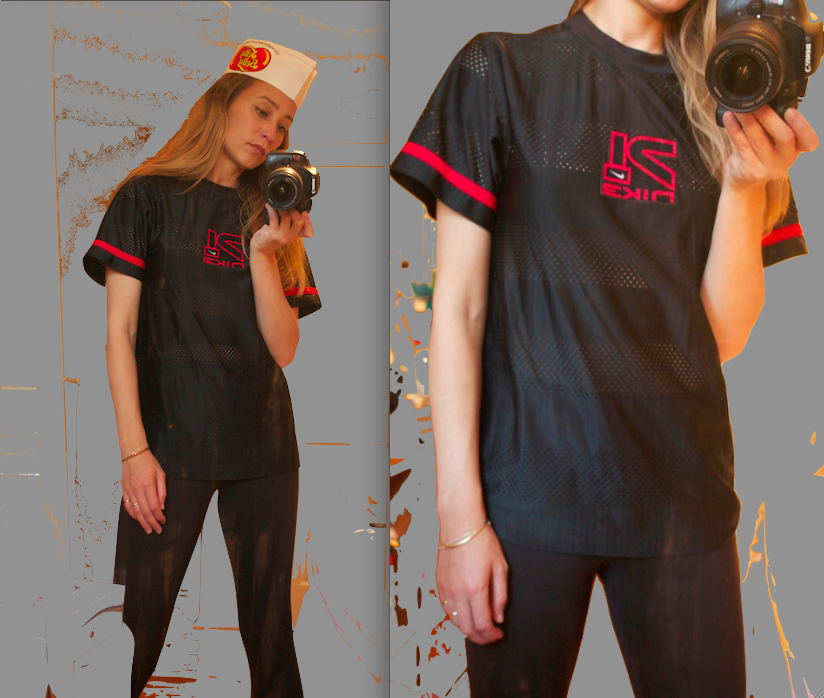 I wanted to assimilate on this day in order to soften the transitional blow. I decided the best way to do that was to dress both as a straight man and a straight woman going to the airport, and so I wore a sport jersey and leggings as pants. Just as minimal effort and attempt at an aesthetic as possible, you know? Then also, a paper hat I'd gotten that very morning from the Jelly Belly factory with everyone's favorite photographer, Molly Adams, to encourage the idea that this was just a joke and I wasn't actually returning to this world.
The thing about wearing a paper hat with a Jelly Belly logo on the side in an airport line though is that a lot of people look at you. Almost everyone looks at you? And after a sustained period of this staring you become very aware of who's looking at you, and reader, you'll find that in an airport, it's a sea of straights.
Success rate: 2/5
---
The Day After Camp
To nurse the emotional comedown from returning to the real world after spending seven days with only queers and exactly one Trudy, I wore a shirt with iron-on letters that read "GENDER TRAITOR" and paired it with a millennial pink skirt because I'm soooo clever. Do you get it. Of course you get it. But for straight people, overlapping these kinds of concepts is new territory, and I wanted them to feel as confused as I would be having to exist among them.
This did feel like a bit of a risk wearing a shirt in Trump's America that said "TRAITOR" in all caps regardless of what word preceded it, but otherwise the static I thought might be increasing in volume in the heads of those around me gave me the piece of mind I needed to keep me fully present in my big gay body.
Success rate: 4/5