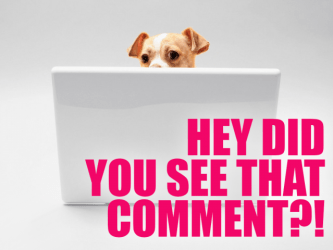 Hello beautiful pizza rats! What have you found worth dragging onto the subway with you lately?
So many beautiful things have happened this week: Vivian saw and was seen by the Pope! Riese had some feelings about Jessica Nunes, we're giving the queer fall TV lineup our hellos, and we're sending love to our bis. Also! Gabrielle did some incredible writing about writing about trans women, the Emmys were more feminist than ever, and all the queers are looking so good at Oakland Pride and NY Fashion Week. You too can look this good, as Lydia shows us how to stay warm and keep it cool in our favorite new jean jackets.
Speaking of the cooling weather, grab a very soft blanket and curl up with the queer tarot book you didn't know you wanted and all the amazing Comics and Sequential Art award winners! Or, if you'd rather listen to your stories, Samara rounded up an amazing list of podcasts hosted by queer ladies. We also rounded up some vital stories about mental health, we met Willow the coolest blacksmith, and Laura imagined her picnic date with Galadriel. Phew!
---
On Boob(s On Your) Tube: Barbara Is a Better Bisexual Psycho on "Gotham,wp_posts"Steven Universewp_postsDoes It Again And More Queer TV:
The SOMEONE GET THIS WOMAN A PUBLISHER Award to ALICE and QUEER GIRL:
On VIDEO: GAYmous's "Femme on Femmewp_postsWill Cast A Disco Witch Sex Coven Spell on You:
The WHO WAS 'A' AGAIN? Award to LEX:
On My Picnic Date With Galadriel: Strawberry Soup, Mango Shrimp Salad, Focaccia and Galettes:
The WE'D PICK(NIC) YOU Award to ERIN: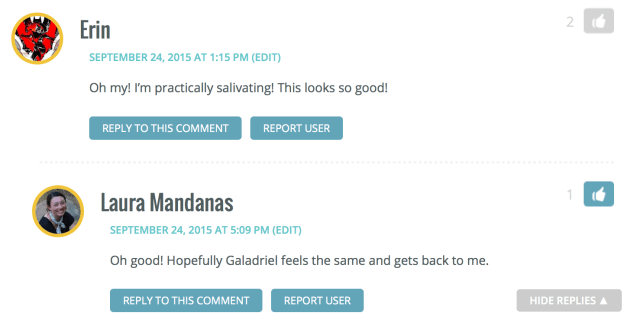 On Daily Fix: The Pope is Taking America by Storm and More News:
The THREE'S A CROWD Award to CHLOE and AI: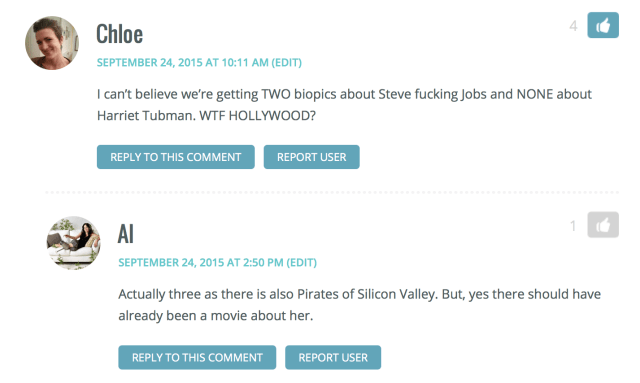 On Hidden Gems of Queer Lit: Meliza Bañales' "Life Is Wonderful, People Are Terrific":
The OUR BAD Award to BERTHA MASON LIVES:

On Gayme Corner: FIFA 16 Is Out! Where Are 13 of Its Female National Players?:
The LAUGH-SOB Award to FREYA:
On Pop Culture Fix: "Stonewallwp_postsEven More Insufferable Than Expected and Other Enlightening Stories:
The SPEAK THE DAMN TRUTH Award to SADE:
---
See a clever, hilarious or thought provoking comment around this website-ship? Email it to me at: carrie [at] autostraddle [dot] com!