feature image courtesy of Nikki Smaga
We met at the library. She was in line at the checkout desk, her luminous porcelain skin and ethereal golden locks practically glowing under the harsh fluorescent light. Although she had no sign of age upon her, I could tell by her stately presence that she was an older woman. Much older. Our eyes locked across the room, and we formed an immediate, almost telepathic connection. I approached.
Striking up conversation, I learned that her name was Galadriel. Age: several thousand years old. Work: some sort of government job, co-ruling Lothlórien. Interests: ancient rings, political debates regarding the fate of humanity, me.
After a brief, flirtatious exchange, I gave her my number and we made plans to meet the following day for a picnic lunch at Prospect Park. (Galadriel is very into nature.) But that evening, the Lady of Light texted me: Sry, won't be able to make it. I diminish and go into the West tomorrow. Family stuff. :/
I replied: Hope everything's okay! Let me know when you're back in town and we'll reschedule!
She never got back to me.
Although I reached out a couple times after that, my calls went straight to voicemail — apparently they don't have great T-Mobile coverage in the Undying Lands. Yet I will not let my heart be troubled. As a wise friend once said: where there's life, there's hope, and need of vittles.
In that spirit, I present to you the menu I've planned for my eventual date with Galadriel. It includes:
Strawberry Soup – A dish that sounds kind of fancy but is actually super easy to make. Very cool for the summer.
Shrimp Mango Salad – A crisp and fresh citrus salad that's as tasty as Galadriel is formidable. (Meaning: very.) Easily adaptable for a vegan option.
Rosemary Focaccia Bread – This is what I've always imagined Elvish bread to taste like. Unlike lembas, however, one small bite is not enough to fill the stomach of a grown [wo]man. It's light enough to serve as a snacky side dish.
Blackberry Blueberry Peach Galette – Rustic! Portable! Perfect for the human-elf couple on the go.
Pair with a cheap peach champagne, or diet peach Snapple ice tea.
If you feel so moved, I've included the recipes so that you can make a version of this picnic for a human date, romantic or otherwise. Or! You can make said delicious picnic and eat it all by your damn self. I won't judge you in the slightest, because you're wonderful and deserve all of the good things in life. May the stars shine upon the end of your road.
---
Strawberry Soup
adapted from The New Book of Soups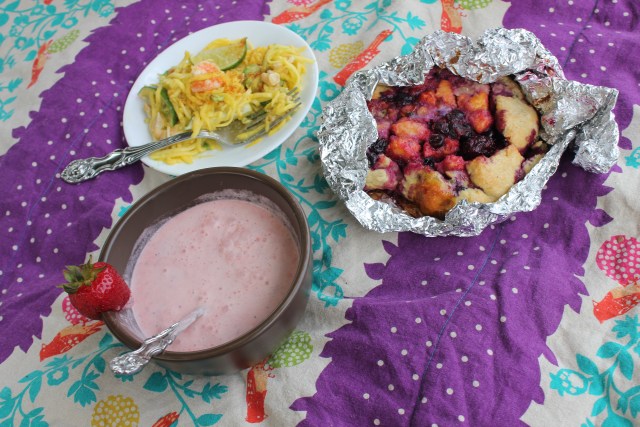 I love this soup! It's refreshing, light and sweet; perfectly suited for leisurely late summer/early fall picnicking. Note, however, that unless your date has a powerful mastery of elven magic, you need to bring this soup to the park in a cooler with a couple of ice packs. This is both for food safety reasons (dairy + warm temperatures = ick) and taste reasons (it's best enjoyed chilled).
The recipe below yields about a dozen servings. I'm really into this soup, so I think that's fine — but if you're wary of heavy cream or a commitment to eat strawberry soup for multiple days in a row, you may want to cut the recipe in half.
Ingredients
1 quart strawberries
1/3 cup sugar
1/4 cup amaretto
3 cups of heavy cream
3 cups of apple juice
1/2 cup honey
1 tsp lemon juice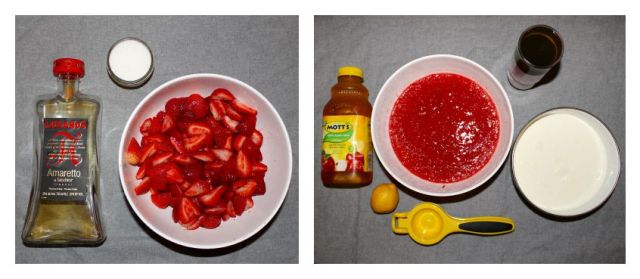 Instructions
Hull the strawberries by cutting off the green parts. Cut into quarters.
Combine the quartered strawberries, sugar and liquor and refrigerate for at least 2 and up to 24 hours.
Puree the berries with their juices until smooth. Add the heavy cream, apple juice, honey, and lemon juice to the puree. Chill the soup for at least 4 and up to 24 hours.
Serve chilled and garnished with a slice of strawberry.
---
Mango Shrimp Salad
adapted from Honest Cooking
This is another recipe for your picnic's cooler, thanks to the shrimp. I use a julienne slicer to make quick work of the mangos, but if you don't have one, a box grater would also get the job done efficiently.
Substitute agave for honey and use a different protein to make this dish vegan. I don't know whether Galadriel has any dietary restrictions, but I do know that she's originally from Valinor, a tropical land encircled by the sea of Ekkaia. So shrimp seem like a reasonably safe bet to me. You may want to check in with your date before making a similar assumption.
Note that I listed lime wedges and cayenne pepper as optional garnishes, but I highly recommend them. They really tie the flavors of the dish together, and I always think it's fun when there's an interactive element (like squeezing limes, sprinkling pepper, or setting things on fire) during serving.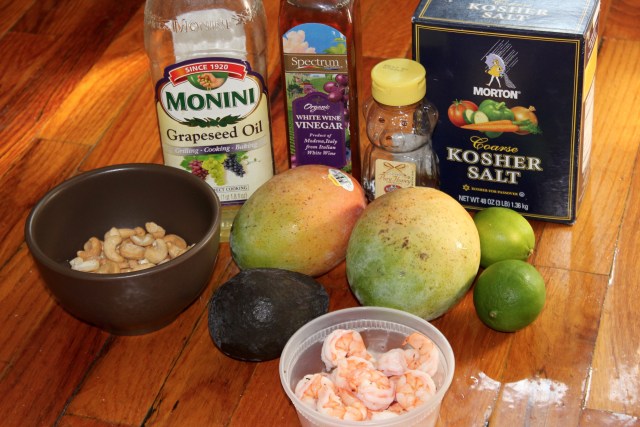 Ingredients
2 green (unripe) mangos
3 Tbsp oil
1 Tbsp white vinegar or rice vinegar
1 Tbsp fresh lime juice
1/2 tsp honey
1/4 tsp salt
1 cup shrimp
1 cup roasted cashews
1 ripe avocado
optional: cayenne pepper, for serving
optional: lime wedges, for serving
Instructions
Peel and devein the shrimp. Bring salted water to a boil on the stovetop and drop the shrimp in, cooking 2-3 minutes until the shrimp are done and a pretty pink color. I like to put the shells in the water while boiling for extra flavor.

Peel and julienne mangos into long, skinny matchstick pieces.
In a small bowl, whisk together oil, vinegar, lime juice, honey and salt to make a dressing.
Toss mangos in dressing just until lightly coated.
Add shrimp and crumble in cashews, stirring gently to combine.

Just before serving, top with avocado slices. Serve at room temperature or slightly chilled. Optional: garnish with lime slices and sprinkle with cayenne pepper.
---
Rosemary Focaccia Bread
adapted from The New Book of Soups
This recipe makes two sheet pans worth of focaccia, about 16 generous slices. I like to make the full amount of dough,  but only put rosemary in half. The other half remains unbaked and goes in the fridge for use as pizza dough later on.
Feel free to play with flavored olive oils for the coating. I used a blood orange infusion on this batch and it was awesome. (Don't play with anything else, though! The ratios are important, and your sprightly sense of cooking whimsy will wreak havoc if applied here. Perilous to us all are the devices of an art deeper than we possess ourselves, you know?)
Ingredients
1 cup milk
1 tsp sugar
1 envelope active dry yeast
3.5 cups all-purpose flour
3/4 cup warm tap water plus 1 Tbsp for topping
1/2 cup olive oil
3 tsp kosher salt
chopped rosemary, about 1/2 cup
Instructions
Warm the milk to around 100F over very low heat. (Note: do not let it boil!) Remove from heat and add the sugar and yeast. Stir until dissolved. Let the mixture rest for 15 minutes. When you come back, you should see a thick foam on the surface.
Combine the flour, yeast mixture, water, 2 Tbsp olive oil, and 2 tsp salt in a large bowl. Mix until a smooth elastic dough is formed, about 10-15 minutes. Dust the surface of the dough with a sprinkling of flour and cover the bowl tightly with plastic. Leave the dough to rise at room temperature until it doubles in bulk, about 1 hour.
Transfer the dough to a floured work surface. Roughly chop about the rosemary and knead it into the dough. Make a ball and let the dough rest until it has relaxed, about 30 minutes.

Put foil down over your baking pan and brush liberally with olive oil (about 2 Tbsp). Uncover the dough and spread and pull it into a rectangle on top of the oiled pan. Brush the surface of the dough with 2 Tbsp of olive oil. Drape the plastic wrap over the surface and let the dough rise again until it has nearly doubled in volume, about 30 minutes.
Preheat the oven to 475F. Position a rack in the bottom third of the oven. Before the dough goes into the oven, whisk together the remaining 2 tbsp of olive oil, 1 tbsp water, and 1 tsp salt; it should thicken.
Remove the plastic wrap and, using your fingertips, poke dimples into the dough in a random pattern. Pour the oil mixture over the dough.
Bake until the focaccia edges are slightly golden in color, about 10-12 minutes. Remove from the oven and cool on a rack for about 10 minutes. Cut into squares and serve.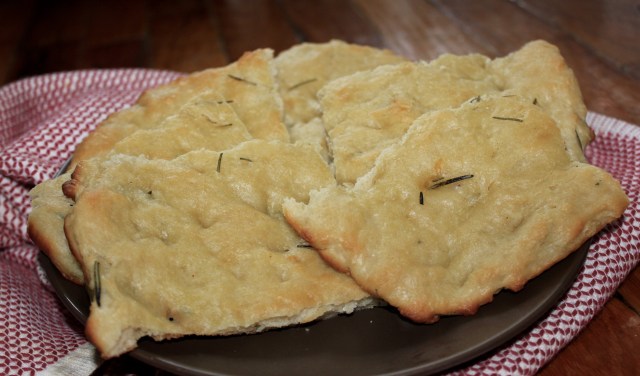 ---
Blackberry Blueberry Peach Galette
recipe triangulated using references from The New York Times and Wicked Goodies
Galadriel is a complicated woman, but that doesn't mean our dessert needs to be. Have you ever had a galette before? It's basically pie for modern, independent women who like to freeball in the kitchen/chaos muppets who are in the process of moving and can't remember which box they they put their pie pan in. In a word: everything.

Ingredients
For the dough:
1 1/3 cups all purpose flour
1 Tbsp sugar
1/2 tsp fine sea salt
1 large egg
heavy cream as needed (<1/3 cup)
1 stick unsalted butter
2 tsp lemon juice
optional: 1/2 tsp grated lemon zest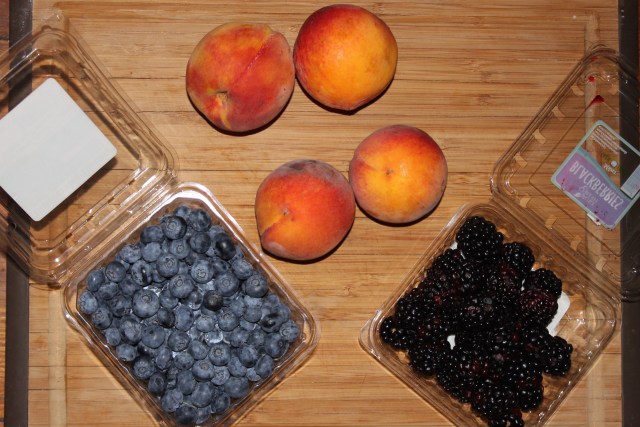 For the filling:
peaches (3 large or 4 small)
blackberries (1 container)
blueberries (about half a pint)
lemon juice as needed
sugar as needed
cornstarch as needed
Instructions
Make the crust:
Mix together the flour, sugar and salt.
In a measuring cup, lightly beat an egg, then add just enough cream to get to 1/3 cup. Lightly whisk the egg and cream together.
Add butter to flour mixture and use your fingers to break up the butter. It's okay if you don't break it all up; just try to get chickpea-size chunks of butter by the end.
Start drizzling the egg and cream mixture over the dough, stirring until it just starts to come together but is still mostly large crumbs. You can use up to 1/4 cup of the egg and cream mixture for this part, then put the rest in the fridge so you can use it later. Mix in lemon juice and zest if using.
Put dough on lightly floured counter and pat it together to make one uniform piece. Flatten into a disk, wrap in plastic and chill for 2 hours, or up to 3 days.
Heat the oven to 400 degrees. Roll the dough out to a 12-inch round (it can be ragged). Transfer to a rimmed baking sheet lined with parchment paper and chill while preparing the filling.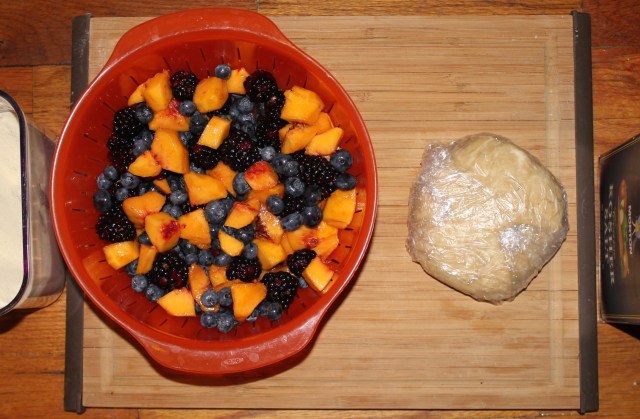 Make the filling:
Wash all of the fruit. Skin the peaches and cut into bite size chunks.
Mix the fruit together and taste it. Do you like the way it tastes? If yes, do nothing. If no, mix with sugar and/or lemon juice until you get a balance of sweetness/acidity that you like.
Sprinkle with cornstarch as needed, until the filling isn't dripping with juices when you lift a spoonful up. The purpose is to prevent your crust from getting soggy.

Combine:
Heat the oven to 400F. Lightly grease a baking pan.
Divide the dough into two halves (or more, if you want smaller galettes) and flatten it on the baking pan using your fingers or a rolling pin.
Pile the fruit into the center of the dough. Using your fingers, fold up the edges of the dough to make a little open-faced pocket to contain the fruit. Try to have at least 1/2 inch of folded dough around sides.
Brush the remaining egg and cream mixture all over the galettes. (Did you forget to save it earlier? Do not cast all hope away; tomorrow is unknown. Also you can just whip up some more real quick right now.) Concentrate on the folded over edges, because this glaze is what will give it that golden brown sheen with baking.
Sprinkle a little bit of sugar over the glazed galettes and stick them in the oven. Bake until golden brown, about 35 minutes. (Note, however, that it could take up to an hour depending on how much fruit you used and how big you made each galette. So just keep an eye on it and pull it out when it looks like something you think an elven queen would repin to her Pinterest cooking board.)
Cool for 20 minutes and serve warm.
---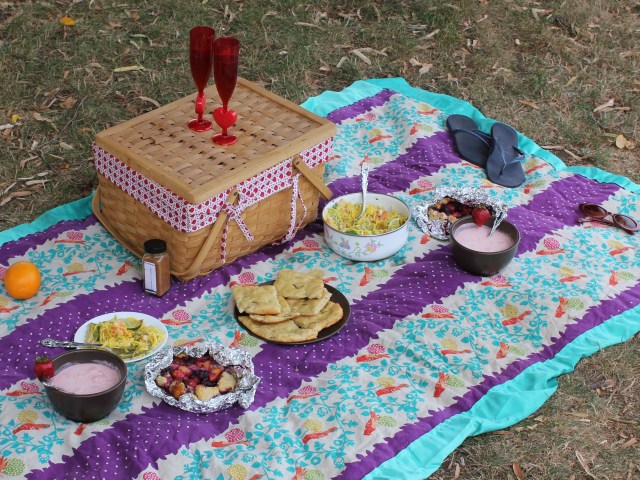 P.S. Galadriel – I do not deny that my heart has greatly desired this. You have your own choice to make, girl, but if any of this looks good to you, you have my cell. I like to cook, and I would be thrilled to discuss the corrupting influence of technology and power at any time. CALL ME.
love,
Laura