Welcome to Hidden Gems of Queer Lit! This column is for those of you who found the first reflections of your desires in a dusty corner of the library, and for those of you who know that important histories and new ways of looking at the world are nestled in yellowed pages as well as flickering screens. Every two weeks I'll profile a queer lit title that's outside of the public eye for one reason or another: obscure, small-press, older, aimed at a different niche, or otherwise underrated. It's my hope that you'll connect with some of these books and treasure them as I have.
---
Can you resist a title as snarky as Life Is Wonderful, People Are Terrific? I couldn't, especially when the book was written by spoken-word champion and award-winning filmmaker Meliza Bañales. Bañales has toured nationally with Sister Spit and Body Heat, published a poetry book, and contributed to numerous anthologies, and I was excited to get my hands on her first novel. It may be fiction, but this sharp and witty read bears the stamp of lived experience. Fans of bad-girl memoir, grrrls who look back fondly on the Riot Grrrl 90s, Xicanas, and working-class readers who have navigated the confusing terrains of academia will all find something that resonates here.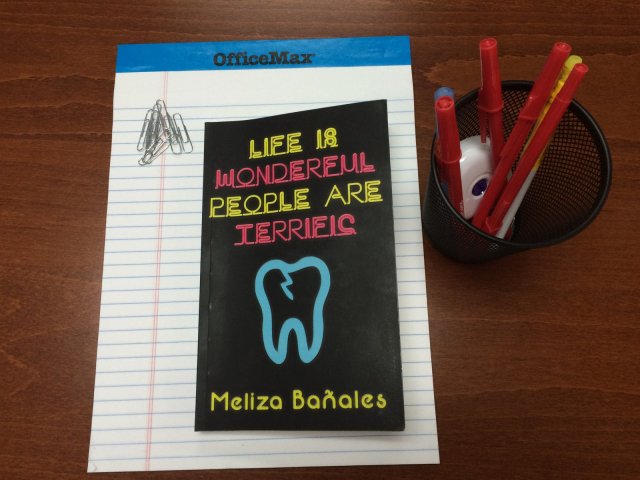 I'm reminded of Brian Phillips' recent review of Jonathan Franzan's Purity, which accuses Franzen's novels of being "full of people who talk and act exactly as you imagine such people would talk and act in real life… And yet they don't feel like real life." I've read plenty of novels like that; Life Is Wonderful, People Are Terrific is much the opposite. The acknowledgments testify to the life experience that went into this book, which was written "through homelessness, poverty, unemployment, minimum-wage jobs, chronic illness, handicaps, abuse, four relationships, healing, recovery." The protagonist is an 18-year-old Xicana named Missy Fuego, the first in her family to go to college. It's worth noting that "Missy Fuego" is the author's alter ego — Bañales' website is missyfuego.com — rendering the line between author and character a hypnotic blur. Missy is brash, resourceful, and insecure. Her narrative voice is frank, skipping over things she cares little about (college classes, her job as a stripper) and sharing intimate details about the things that matter to her: relationships, heartbreak, and trying to figure out the rules of various social and cultural scenes she interacts with and find her place among them.
This straightforward tone is a perfect fit for the novel's social commentary. Missy develops relationships with convincingly drawn characters from different social classes, and readers get a taste of these differences. The hippies that run her college are hilarious, and from what I've experienced of Santa Cruz culture, spot on. Here's some dialogue from the Dean of Student Affairs, who confronts a drunk Missy about her dropping academic performance in the first chapter: "I feel like you're really receiving me now, Missy. I can tell that you're a deep person and you're really feeling the positive energy that I'm sending out to you right now, right in this moment." There's Missy's brief friendship with a group of older Chicanos, which is disrupted when a group of neo-Nazis attacks. There are her relationships with a protective punk legend she idolizes, and with a homeless drifter named Anarchy Romeo, who takes her on sex work calls with gurus who consider their services "spiritual." There are older guys and straight-edge girls, sheltered girls and Riot Grrrls, who each play their part in initiating Missy in the ways of feminism and messy growing up. Missy stays on the lookout for pockets of home, and details about her family (brother in jail, mother who disowned her) are woven casually throughout the text. She is attentive to the unspoken codes that govern each group, sniffing out injustices, like "a Vegan cooking workshop where myself and all the other Brown and Black girls ended up doing all the cooking and cleaning while the white girls sat and ate the food," and asking questions like "what did you have to do to get into that clique? It was more rules, more paying attention, more notes. I wasn't sure I could keep up with all this new-ness."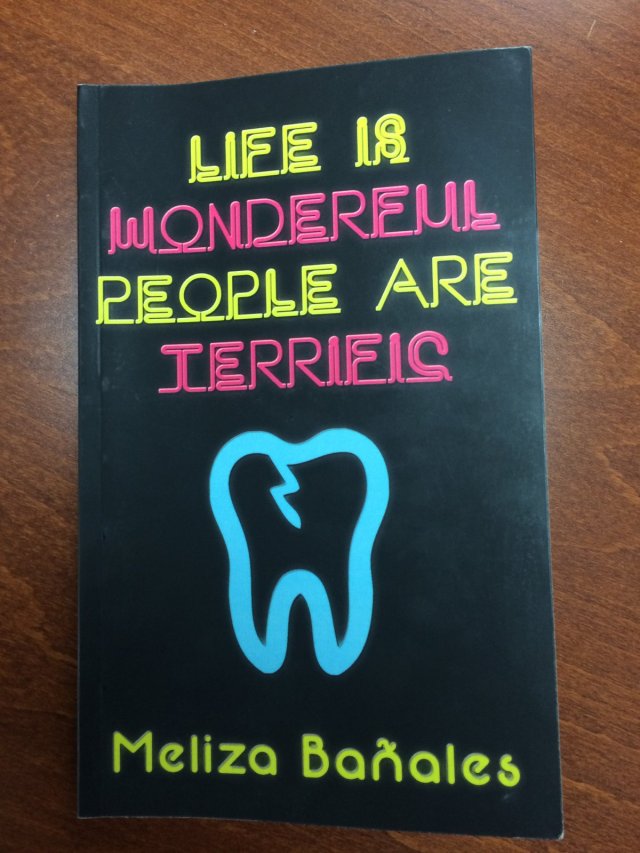 Not only does the novel paint a portrait of two towns in the 90s — New Age Santa Cruz, and a cheaper, seedier, punk-hotbed San Francisco — it also captures the realities of heartbreak. Missy's sometimes excitable, sometimes acerbic voice makes the reading smooth as butter much of the time — except for when plot points stab you in the heart. The novel entertains with an array of of steamy encounters, including two back-to-back hookups in a gay club ("it didn't even occur to me to be offended or feel used. Instead I felt very useful. Almost like I was doing a community service"), which introduce the protagonist to the layers of healing and hurt that can be found in relationships. The stakes grow higher as the plot progresses, and Missy finds herself causing heartbreak as much as being on the receiving end. But these mistakes also serve as catalysts for moments of friendship and triumph. As Missy gets drunk, screws things up, and gets back up again, readers feel the shift in her beliefs about what's safe and what's important. That first year of college is one hell of a ride.