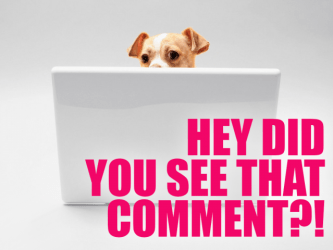 Hello spring flowers!
This week Ellen Page talked to Ellen DeGeneres about coming out and it was everything we hoped it would be short of her saying she's K-Stew's secret girlfriend. One can dream.
Riese recapped (Riese-capped?) episode 2 of "Faking It" while Chelsea updated the clones on "Orphan Black" happenings. Speaking of television, we are SO excited because DeAnne Smith is going to be on "Last Comic Standing"!
Then Stephanie taught us how to save money and eat well at work, Ali showed us how to bring the bar home and Rachel answered questions about being vegan.
Speaking of food, did you know that kale is probably gay, peas can be delicious and eating local can change your life? Also, the A-team has serious love for libraries and wants to help you survive the bookpocalypse.
Now for the main event!
---
On Comedy Crush: DeAnne Smith is Coming to Your TV:
The Touché Award to Fox Maverick (Andrea G):
On Top Five Questions About Being A Vegan Answered:
The Supervegan Award to lestin:
The Breakfast of Champions Award to aks:
The Best Monologue Award to Mikasaurus: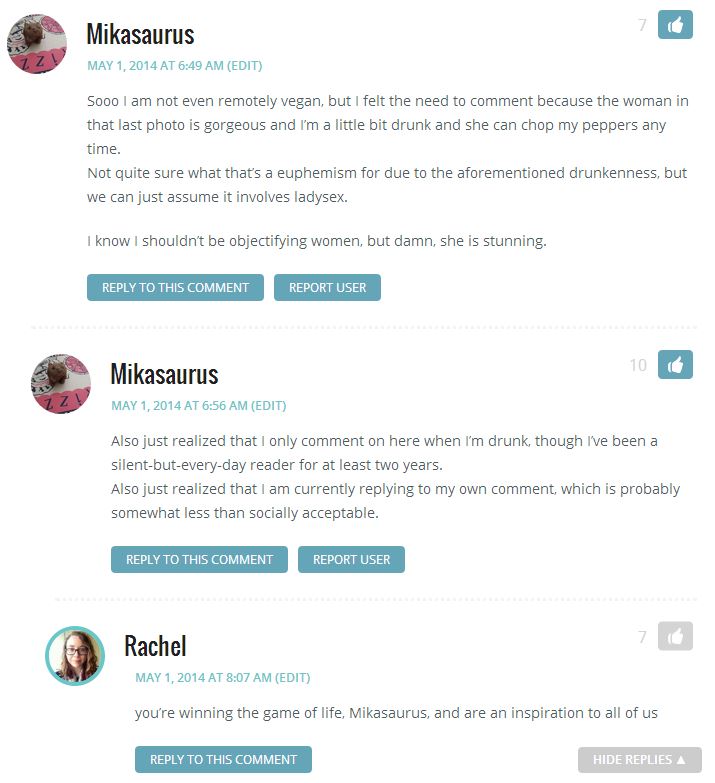 On FRIDAY OPEN THREAD: I'm Diving Into The Little Mermaid and I Don't Wanna Do It Alone:
The Censored Award to Ellyse: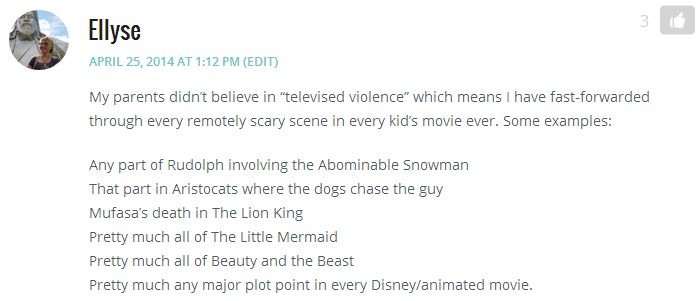 The Weekend Warrior Award to Alexis:
On Top Ten Moments From Angel Haze and Ireland Baldwin's Maybe Love Affair:
The AWARD Award to Aurora:

On Team Pick: Ellen Page On Ellen DeGeneres Is As Heartwarming As It Gets
The Spot On Award  to Roxxy:
On Sherlock Homo: The Case Of Kristen Stewart Allegedly Having A Girlfriend:
The Through Rosie Colored Glasses Award to Rosie:
---
See a clever, hilarious or thought provoking comment around this website-ship? Email it to me at: carrie [at] autostraddle [dot] com!