If you follow pansexual rapper Angel Haze or sometimes-model Ireland Baldwin (daughter of Alec Baldwin and Kim Basinger) on Twitter, odds are good you may have noticed the palpable sexual tension between the two. Although Autostraddle is a responsible publication and hesitant to make any broad declarations about the nature of the relationship between these two supernaturally goodlooking humans, let's just face facts — they are constantly posting gooey, lovey-dovey messages about one another like a couple of teenagers in love.  Somewhere out there, these two gorgeous humans are MAYBE rubbing their perfect bone structures against each other on a fuzzy pink cloud while "Parentheses" by the Blow plays on portable speakers in the near vicinity.  We can and will applaud their mutual and responsible decision to just be so fucking adorable all the time.
Without further ado, are some of my favourite moments of their (MAYBE) courtship:
---
10. This time Ireland and Angel went on a precious Thai date and probably did the Lady and the Tramp thing with pad thai noodles and split a dessert: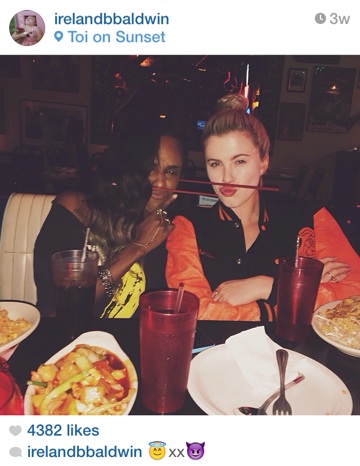 ---
9. This time Angel posted this picture with the gayest caption anyone has ever written about anyone: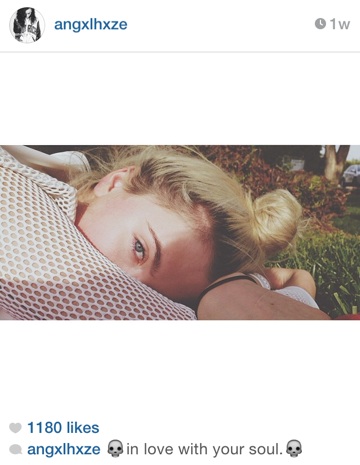 ---
8. That time Angel Haze literally referred to Ireland as her "bubs," which like, come ON.
On set with the bubssss today. Watching her film. Can't wait til you're doing what you love every day @IrelandBBaldwin

— Angxl Hxze (@AngelHaze) April 24, 2014
---
7. That time they got pancakes: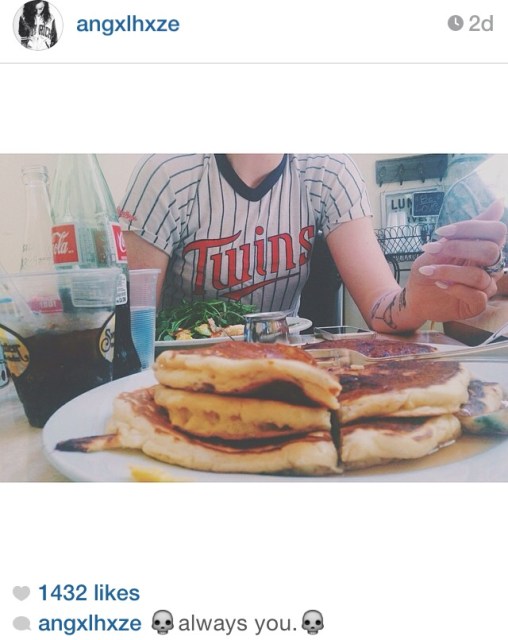 ---
6. Get a room, you guys:
angel haze is my lyyyyyyyyyeeeefuha RT @AngelHaze: @IrelandBBaldwin you are my lifeeeeeuh. — Ireland (@IrelandBBaldwin) April 27, 2014
---
5. This adorable business:
2grungetocare pic.twitter.com/4O41IAFoNE

— Angxl Hxze (@AngelHaze) April 19, 2014
---
4. This extremely intimate cuddle situation: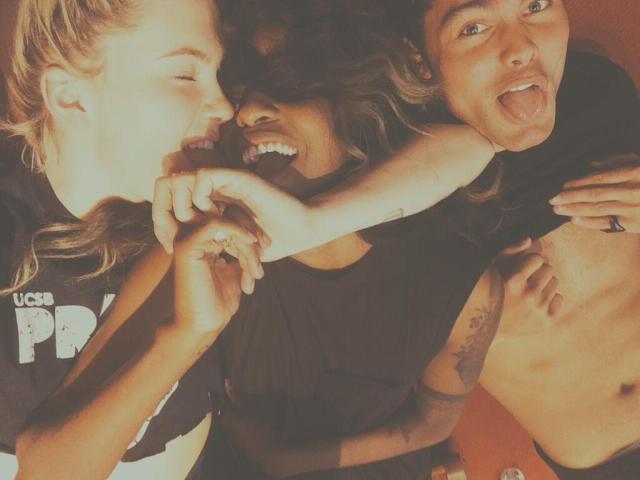 ---
3. That time they got matching tattoos:
---
2. That time they laid on a blanket and snuggled and listened to "Heartbeats" and probably drank really refreshing iced tea: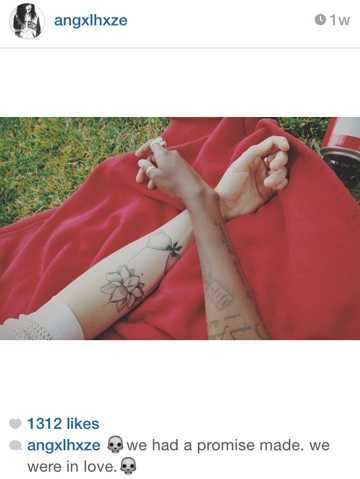 ---
1. I mean COME ON:
Apparently somewhere out there, people are shipping these two under the name "Bald Angel," the actual worst couples name this side of "Bennifer." Feel free to comment any better suggestions you may have.
xoxo Gothip Girl